When you come to Fredericksburg to immerse yourself in Texas wine, you will not be able to visit all the tasting rooms and wineries, a Sisyphean task. An extremely enjoyable task, but still one that requires weeks and weeks, maybe months.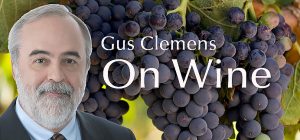 Professional advice: do not do a wine tasting to get inebriated. That is not the point. You are going to taste wine, decide which bottles you like, buy them to enjoy later.
If you swallow small tasting pours, you can do two tastings in a day. If you make use of the spit bucket, you can squeeze in three tasting room visits and still be able to make it safely back to your lodging. But why do this? A wine tasting experience should be savored. This is not speed dating. It is better to do one tasting right than two or three tastings wrong.
In general, tasting rooms/wineries open around 11 a.m. and close around 7 p.m. So you have all morning to enjoy Fredericksburg's non-wine attractions.
To assist in tasting plans, this week and more, some suggestions. This is by no means exhaustive. The Texas Hill Country AVA is a very big place—14,000 square miles—and there is a plethora of places to pleasure your palate. Everyone mentioned makes good wine.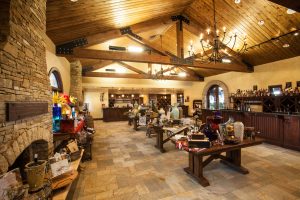 • Grape Creek Vineyards: Their estate vineyards are lovely and trim. Their visitor's center evokes Tuscany with a Texas-German slant. The restaurant—Stout's Trattoria—has excellent cuisine, great atmosphere. The staff was uniformly inviting and helpful. If you do the Texas Hill Country AVA, this is a must visit. Link to Grape Creek website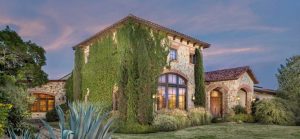 • Duchman Family Winery: Located near Driftwood (southwest of Austin, north of San Marcos, northeast of San Antonio), Duchman is one of the top wine destinations in the Lone Star state. HGTV ranked Duchman as one of the 20 most picturesque wineries in the country. It takes about an hour driving through lovely Texas Hill Country if you are based in Fredericksburg. Worth the effort. Link to Duchman Winery website

• Becker Vineyards: Two locations, one in an old automobile dealership in the heart of downtown Fredericksburg, another located between Fredericksburg and Stonewall off Hwy 290, the Texas Wine Road. The downtown venue offers convenience, the rural venue beautiful views and lovely winery. Link to Becker Vineyards website
Last round: Joy in my heart. Glass of Texas wine in my hand. Coincidence? I don't think so.