Deep ruby color; black cherry, dark fruits on somewhat bashful nose; vivid black cherry, blackcurrant, blackberry, plum on the palate.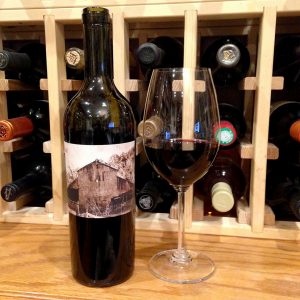 Dry; concentrated dark fruit flavors; sturdy, chewy tannins; leather, black pepper, and tobacco elements assert themselves in mid-palate. Rich, potent, assertive; heaviness tends to mask the fruit flavors; this is dense, serious cab. The wine's name suggests this: Liquidity Preference Function (LPF) is a concept drawn from Keynesian economics: enjoy now or delay gratification for the future.
The theory involves the demand for money and the determination of interest rates. Most of us wine drinkers don't want to go anywhere near those economic theory weeds and have no desire to read The General Theory of Employment, Interest and Money to fully appreciate the liquid in the bottle, but I thought my readers would enjoy an explanation of the LPF reference on the label. Blend of 80% cabernet sauvignon, 20% petit verdot.
The winery website chronicles the origins of the operation: "We are four friends from California & Argentina who first met at "The Farm" 30+ years ago.  Back then, Santiago and Mercedes [Achaval] made their first pilgrimage to Napa with Jim and Azmina [Madsen] to stay at a bed and breakfast and do some wine tasting. Lo and behold, the next morning, there was no Santiago to be found and searching and waiting for an hour, he emerges from the green foliage of the vines! Yes! He was smitten! He had the bug! He had no enology training, had no clue what it entailed, but he knew that this was it for him—we can still hear his words, "Someday I am going to make wine!"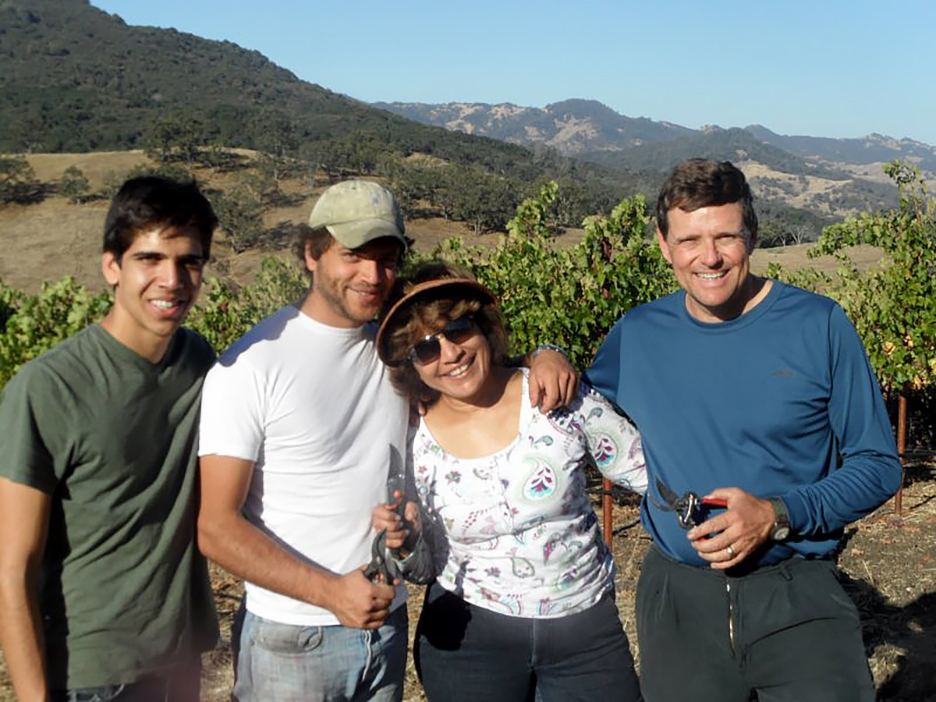 Santiago and Mercedes returned to their corporate world in Argentina, Jim and Az to theirs in San Diego and their friendship flourished as they pursued their careers and built families—seven children between them. Then came moment of decision: they pooled all their resources and began making old-vine malbec in Mendoza. Today, Santiago Achaval is a renowned winemaker, famous for his winemaking and his introduction of "cult" malbec from the quiet region of Mendoza and continues to expand into Italy, Spain, and Chile.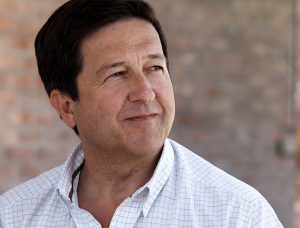 Jim and Az became empty nesters, they returned to their wedding night B&B near Paso Robles, California, from the early 1980's. Revisiting the area, they called Santiago and Mercedes and proposed starting a winery.
Ten seasons later the families work together and are "loving every single moment! Working together, we four, our families and their friends and our friends, the long harvest hours, the camaraderie, the shared work, the laughter, the work picnics in the truck, the wetness of the winery, the heat of the vineyards…we feel blessed!"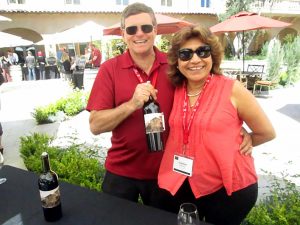 The Farm Winery LPF Adelaida District, Paso Robles 2014 is a serious red with big, heavy cab flavors abetted by petit verdot. Pair with massive red meat and let the two flavor heavyweights duke it out on your palate. That can be a good thing, by the way. Huge red wine, huge red meat. The wine loses some of it swagger with time in glass, so I am remiss in not doing my usual decanting, but after couple of hours in a big glass it has smoothed out and become less aggressively assertive. Decant, and see what I may have missed. All in all, a really serious red wine play that sophisticated, mature palates will find joyful if not lip-lipping delicious. Pair with monster red meat. Likely will not work with anything less—fish and chicken need not apply. $60-70