Deep ruby color; cherry, blackcurrant on the nose; black cherry, blackcurrant, plum, vanilla on the palate.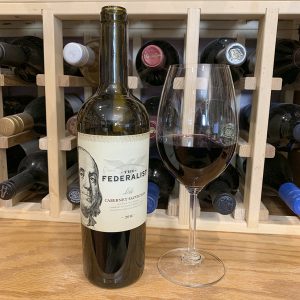 Dry, but very fruity sweetness; assertive black cherry dominates. Coming from the heat in Lodi, the fruit must have been very ripe, and ripeness is the major note in this wine. Some tannins and a hint of acidity. Plenty of oak and oak sweetness. Medium body. Short finish. No complexity or depth. This is full-on, high production (200,000 cases), ripe fruit, easy drinker; 14% ABV.
This works as a one-dimensional, commodity blend of cabernet sauvignon, merlot, cabernet franc, petite syrah, sangiovese. Since it carries cabernet sauvignon varietal on the label, cab must make up at least 75% of the grapes. Accept it for what it is. There are a lot of cabs available in this flavor-price category. If you like cherry jam and oak and a wine that does not challenge you, save for your fruity sweetness tolerance, this is worth a swirl and whirl.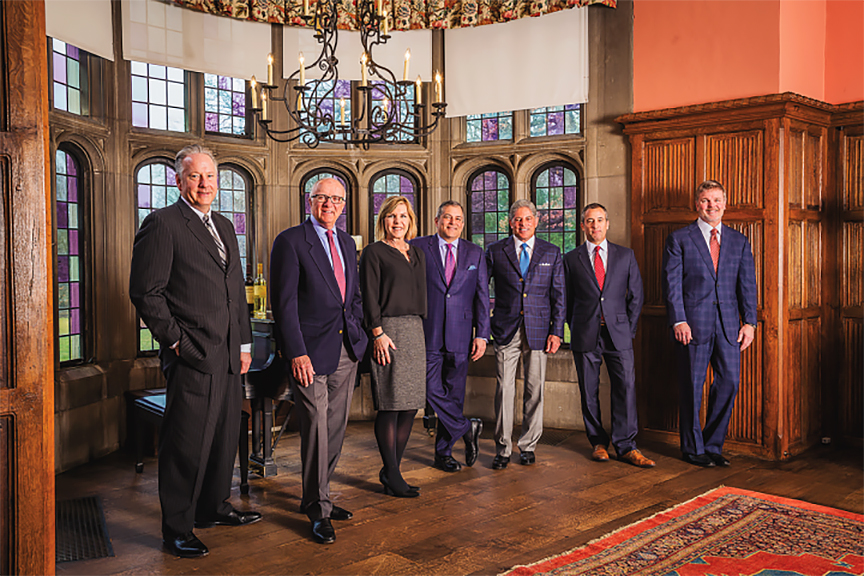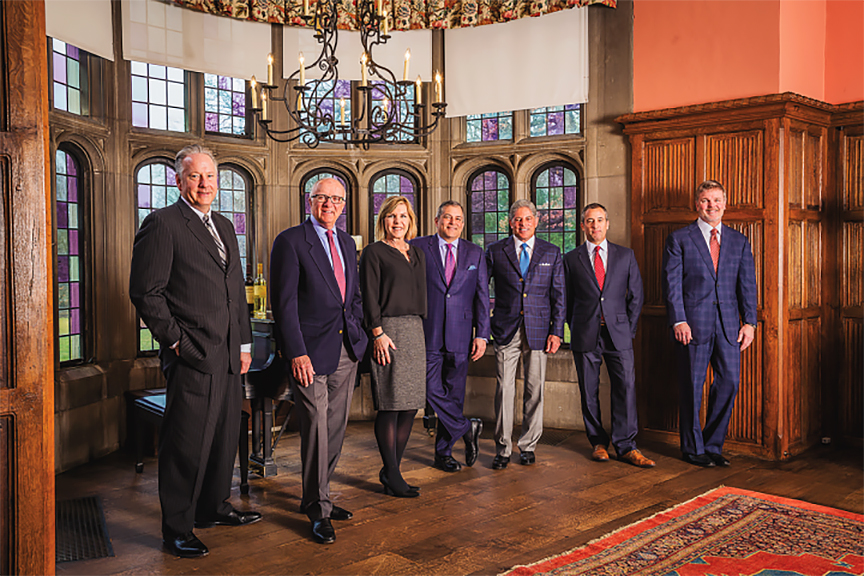 The Federalist Vineyards are a Terlato Wine Group (TWG) brand, a four-generation American, family-owned wine company based in Lake Bluff, Illinois. They launched Santa Margherita as one of their brands in the United States, pushing pinot grigio in the luxury category. Santa Margherita reached 40% of Terlato's portfolio. The relationship with the Italian winemakers dissolved in 2016 and Terlato turned its focus on building and starting other brands—more than 50 and still counting. The Federalist was one of them, the hottest growing brand in Terlato's California labels.
The Federalist aims at the male millennial market. The Terlatos place an admirable emphasis on building a strong, family-owned and operated company. It isn't given to each generation. Each Terlato must work outside the family business and rise to a management position before they achieve a place in the Terlato management team.
The Federalist Cabernet Sauvignon, Lodi 2016 is simple commodity cab. Fruity sweet, likely with wisp of residual sugar. Not a wine to use for major steak meal, but will work as the second or third bottle toward the end of the repast. Pair with pizza, burgers and fries, meatloaf and mashed potatoes, other simple comfort food. $15-18