Deep ruby color; blackberry, black cherry, cinnamon on the nose; black cherry, blackberry, blackcurrant, plum, chocolate on the palate.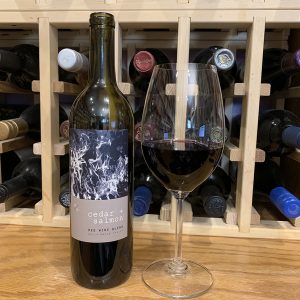 Dry; bold, somewhat rough on pop-and-pour; benefits from decanting. Medium-full body. Silky tannins, especially after decanting. Balancing acidity (3.6 pH). Blend of 63% caberbet sauvignon, 27% merlot, 10% petit verdot; 15% ABV.
Technical sheets notes 2016 was one of the longest harvest seasons in Washington State, evoking rich and powerful wines. The juice spent 22 month in French oak, but much had to be neutral or second-third years because oak is not a standout feature, although it certainly is there.
Cedar + Salmon is a brand of 3 Badge Beverage Corporation. Wine brands include Cedar + Salmon, Gehricke, Hey Mambo, Lesse-Firch, Moobuzz, Pennywise, Plungerhead, and The White Knight. The company formerly was named The Other Guys.
3 Badge/Other Guys president August Sebastiani is a fourth generation California winemaker (you likely recognize the last name). The company is a negotiant operation that buys grapes or juice, then produces wine (rather than having vineyards of their own).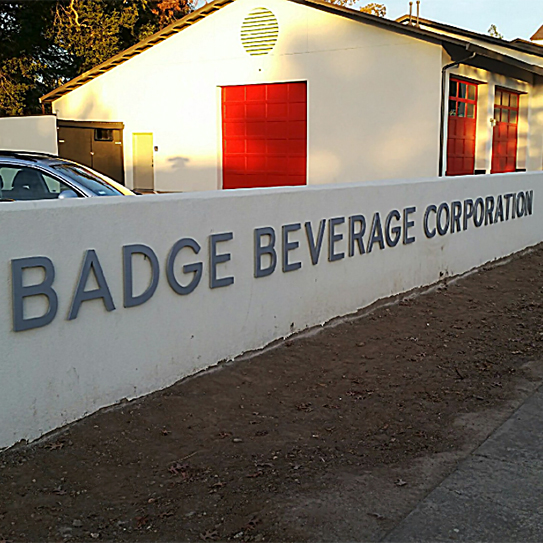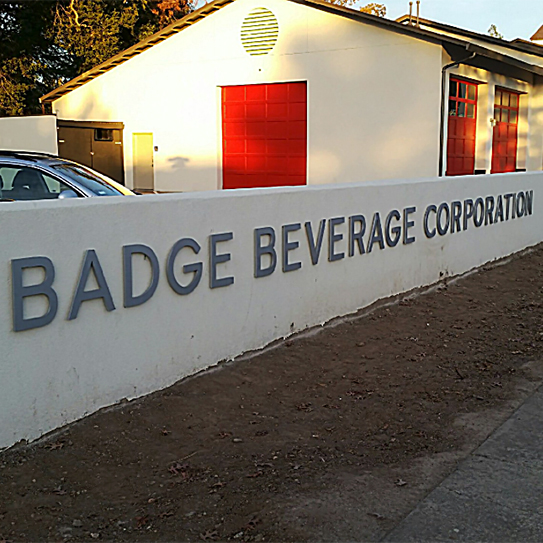 Researching the old building, Sebastiani found a number of documents revealing his family's involvement with the firefighters. His grandfather (also named August Sebastiani) worked in the firehouse as a volunteer fire fighter. The family discovered three services badges from his grandfather's time as a fire fighter—active, retired, honorary—and thus the 3 Badge Beverage Corporation name.
The wine division of the enterprise is 3 Badge Enology. The spirits division is 3 Badge Mixology.
Cedar + Salmon Red Wine Blend, Walla Walla Valley 2016 easily demonstrates Washington/Walla Walla can produce a serious, seriously good Bordeaux-style blend. Nicely robust without being a bully, especially after decanting. Juicy, tasty red and black fruits. Delicious palate pleaser. Pair with rich red meats, including exotics like braised oxtail and hearty mushroom bolognese; grilled pork tenderloin. This, however, is nicely behaved and could go with charcuterie, aged and hard cheese, neutral wine crackers. Nicely versatile. $25