Deep ruby color; cherry, boysenberry, cassis, pepper on the nose; raspberry, blueberry, redcurrant, white pepper on the palate.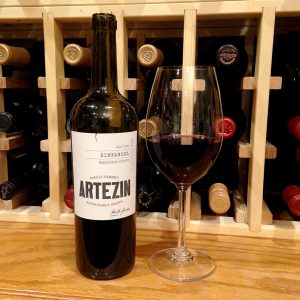 Dry; very relaxed tannins; illusion of sweetness from the ripe fruit; hints of toasted oak and vanilla on the mid-palate and finish. Plush, round, easy drinker with modestly conservative alcohol for a big zin (14.5% ABV). Average acidity (3.77 pH) that allows the ripe fruit to be the focus while still providing some structure and holds the reins on jammy.
Blend of 84% zinfandel, 14% petite sirah, 2% carignan. The winery asserts this is classic blend from Mendocino and Sonoma counties harkening back to the family-farmed days before Prohibition. "The local farmers, many of them Italian immigrants, wanted wines that were big, dark, and robust, so they started blending Zinfandel with other varietals such as Carignan and Petite Sirah. Each farm owner mastered their own secret blend, planting Zinfandel on the outer edges of the farms to shield what else they were growing. Later, during Prohibition, Zinfandel continued to thrive as a home-winemaker's grape. Artezin wines express their true varietal characteristics and reflect the strength, spirit, and uniqueness of this growing region."
Artezin—part of the Hess Collection—sources its old vines zinfandel from family-owned farms in Mendocino and Sonoma, thus proudly proclaims on its label the grapes are family farmed and sustainably grown by a collection of long-time grape-growing families. There are interesting profiles of each on the Artezin website—it is worth a visit, the link is below.
Hess Family Wine Estates is a family-owned, fifth-generation company committed to responsible agriculture and business practices. In addition to Artezin, they produce The Hess Collection, Colomé and Amalaya, and MacPhail Wines. Hess enjoys a storied history in Napa wine. In the 1880s, the families of Fisher, Brandlin, and Streich H. Hudeman settled on the property where the Hess Collection Winery now sits. Hudemann established a botanical garden that included a 12-acre vineyard and small winery.
From 1884 to 1990 Rudolph Jordan owned the estate and made significant contributions to winemaking, including being the first to use cool fermentation and inoculated yeast. Col. Theodore Gier, a prominent wine merchant and leader in the California wine industry owned the property from 1900 to 1929. Gier planted more vineyards and built the three-story winery that holds the Hess Collection's art gallery and its historic barrel chai (an above-ground building that stores wine in casks) today.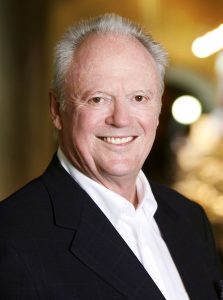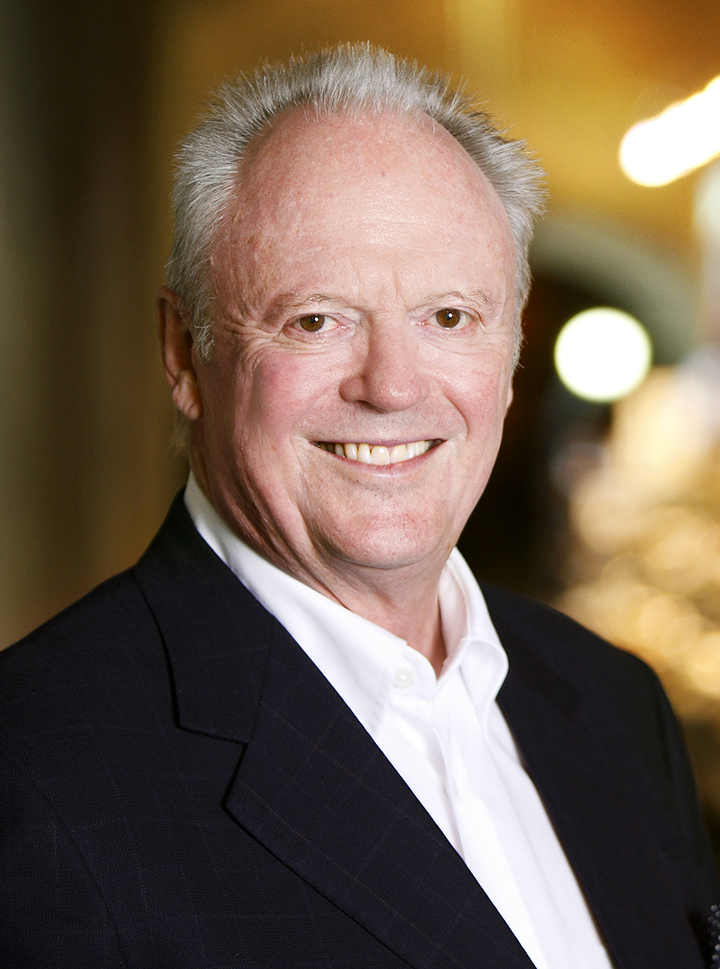 The stock market crash ended Grier's operations, and in 1930 the Christian Brothers purchased the property to establish a new novitiate, school, and winery. The Brothers expanded the winery and began producing Mont La Salle wines, a major provider of Catholic sacramental wines still today, although now from other properties and different owners.
In 1978, Donald Hess, a Swiss entrepreneur, purchased 900 acres of land on Mount Veeder, with 20 acres planted in wine vines. Looking for space for grape production, he leased the Christian Brothers winery on Mount Veeder in 1986. In 1989, he opened a visitor center and a gallery to present his extensive art collection. In addition to vineyard purchases, Hess also set aside more than 600 acres to support wildlife corridors, fish-friendly farming practices, and biodiversity with the mantra: "nurture the land and return what you take."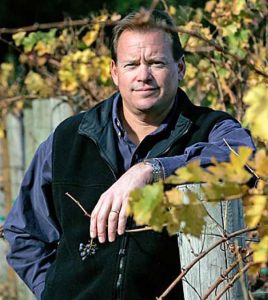 Over succeeding years, Dave Guffy became the second director of winemaking and Hess increased its emphasis on sustainable winegrowing, including helping establish the Napa Green program, gaining certification in 2008. Donald Hess retired in 2011 and Timothy Persson, Donald's son-in-law, became the CEO, the fifth generation of the Hess family to guide the operation, is joined by his wife, Sabrina, whose mission is to develop The Hess Collection into a world-class brand and destination. Randle Johnson is the winemaker for this effort; he holds an MS in viticulture from Cal-Davis. When asked why he focuses on zin, Johnson replies: "Because this stuff is awesomely cool."
The Hess Collection Artezin Zinfandel, Mendocino County 2016 is a classic, fruit-forward, exceptionally smooth, very easy drinking expression of historic Mendocino-Sonoma zinfandel. It wisely avoids the over-the-top jamminess and alcohol that are the peril of some California zins. Delicious. This easily serves as a cocktail hour wine sipped solo or with cheddar cheese squares and/or charcuterie, wine crackers, and crackling conversations with good friends and family. Pair grilled steak, slow-cooked barbecue (avoid sweet BBQ sauces), pastas with red sauces. Works with many spicy foods such as Cajun, Mexican, and Italian. While zin fares well with beef, avoid fattier, well-marbled cuts—this does not have the tannins to cut the fat. Same thing with sausage—go spicy and lean. $17