Deep ruby color; boysenberry, pomegranate, blackberry pie on the nose; red cherry, blackberry, raspberry, pepper, baking spice on the palate.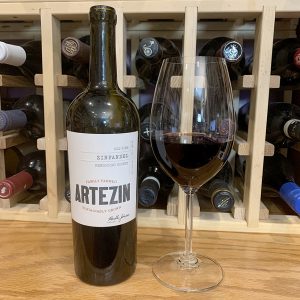 Dry; rich, smooth, luxurious. Soft, round, mouth-watering tannins, balanced by appropriate acidity (3.75 pH). Blend of 85% zinfandel, 15% petite sirah sustainably farmed. Aged 100% in 1-2 years old French oak barrels. Moderate alcohol, for a zin; 14.8% ABV.
Artezin—part of the Hess Collection—sources its old vines zinfandel from family-owned farms in Mendocino county. It proudly proclaims on its label grapes are family farmed and sustainably grown by a collection of long-time grape-growing families. There are interesting profiles of each family on the Artezin website—it is worth a visit; link is below.
Randle Johnson has been the winemaker at Artezin since the brand's creation in 2002. Johnson holds an MS in viticulture from Cal-Davis. His first ambition was to become a doctor, but then he discovered a passion for winemaking. His unofficial title at Hess is "The Wine Doctor." When asked why he focuses on zin, Johnson replies: "Because this stuff is awesomely cool."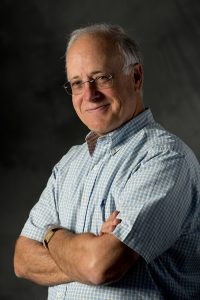 The Artezin website notes about Johnson: "A true champion of heirloom varietals, those that come from a vine and/or clonal material that has been handed down for generations or hand-selected by growers for a special trait, he began producing Zinfandel and practiced his craft until it truly became an art. With the creation of Artezin, Randle honors the heritage of these grapes, the growers who tend to them, and their place in the history of California winemaking."
The Hess Collection began in 1978 when Donald Hess, a Swiss entrepreneur, purchased 900 acres of land on Mount Veeder, with 20 acres planted in wine vines. Looking for space for grape production, he leased the Christian Brothers winery on Mount Veeder in 1986. In addition to vineyard purchases, Hess also set aside more than 600 acres to support wildlife corridors, fish-friendly farming practices, and biodiversity with the mantra: "nurture the land and return what you take."
Over succeeding years, Dave Guffy became the second director of winemaking and Hess increased its emphasis on sustainable winegrowing. Donald Hess retired in 2011 and Timothy Persson, Donald's son-in-law, became the CEO, the fifth generation of the Hess family to guide the operation. He is joined by his wife, Sabrina, whose mission is to develop The Hess Collection into a world-class brand and destination.
The Hess Collection Artezin Zinfandel, Mendocino County 2017 delivers full-bodied, lush, delicious flavors. Extremely easy drinker. Nice balance of fruit, relaxed tannins, moderate acidity and restrained alcohol combine to deliver a tasty, gentle gem with a superb quality-price ratio (QPR) effort. $17
Easily serves as a cocktail hour wine sipped solo or with cheddar cheese squares and/or charcuterie, wine crackers, and capacious conversations with good friends and family. Pair with grilled steak, slow-cooked barbecue (avoid sweet BBQ sauces), pastas with red sauces. Works with many spicy foods such as Cajun, Mexican, and Italian. While zin fares well with beef, avoid fattier, well-marbled cuts—this does not have the tannins to cut the fat. Same thing with sausage—go spicy and lean.