Deep ruby color; blackberry, cocoa, cherry on the nose; sweet cherry, plum, baking chocolate, vanilla, black olive, hint of oak char on the palate.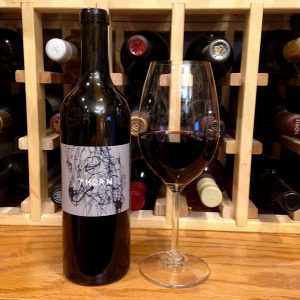 Dry; moderate tannin, balancing acidity. Ripe fruit combines with 15.2% ABV to give illusion of sweetness. Blend of 77% merlot, 23% malbec-syrah. Aged in combination of French and Hungarian oak barrels, 30% new.
Full-bodied, big wine with lots of black fruit flavors. Even some meaty notes—beef and bacon—make an appearance on the lingering finish. Finish also involves surprising emergence of tannins and acidity masked in the ripe fruit assault in the initial attack and mid-palate. The alcohol says "high," too, on the finish.
The Prisoner is known for its aggressive, massive approach, which earned it high praise from Robert Parker. Parker called the previous vintage of Thorn, "this sexy beast of a dry red wine." Parker palate aficionados will slurp this monster merlot with guileless glee. The trend today is toward less florid flagons, but even if you have joined the retreat from big fruit, big alcohol, big oak, big wine, you can be enchanted by a nostalgic journey into the ebullient days of yesteryear when excess was a feature, not a fault.
The Prisoner Wine Company began with a zin-led red—The Prisoner—created by Orin Swift Cellars founder Dave Phinney in 1998. Phinney grew The Prisoner brand from 385 cases to 85,000 cases in 10 vintages, a true wine success. Phinney sold The Prisoner brand to Huneeus Vinters in 2010, and Huneeus sold to Constellation Brands in 2016. Bill Newlands of Constellation said of the acquisition: "More than ever, consumers are seeking high quality, distinctive wines, and the portfolio we are acquiring from The Prisoner Wine Company delivers."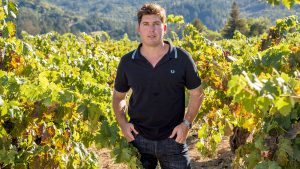 Phinney sold his Orin Swift Cellars brand to E.&J. Gallo in 2016. Since The Prisoner—maker of this effort—was a separate brand from Orin Swift, Phinney has now sold his brands to the largest wine companies in the world: Constellation is world's largest wine maker. Gallo is the largest family-owned wine company. Selling to both was pretty slick trick for Phinney.
Constellation paid $285 million for The Prisoner Wiine Company, and that was only the brand, no vineyards came with the purchase. The wine world is cleaving into two camps: wineries that make a precise, consistent style of wine (The Prisoner Wine Company is an example), and wineries that strive to express a particular plot of land and all the terroir elements that go into that equation. Wine drinkers can sit back and enjoy sipping while debating the existential nuances of each approach.
Chrissy Wittmann is the director of winemaking at The Prisoner. After earning a bachelor's degree in Ecology and Systematic Biology at California Polytechnic State University in San Luis Obispo, the future winemaker found her love for wine while analyzing soil and waste water samples in a lab. She returned to Cal Poly and earned a master's degree in Agriculture. Waste water vs. wine, not a hard call.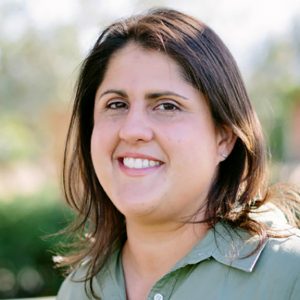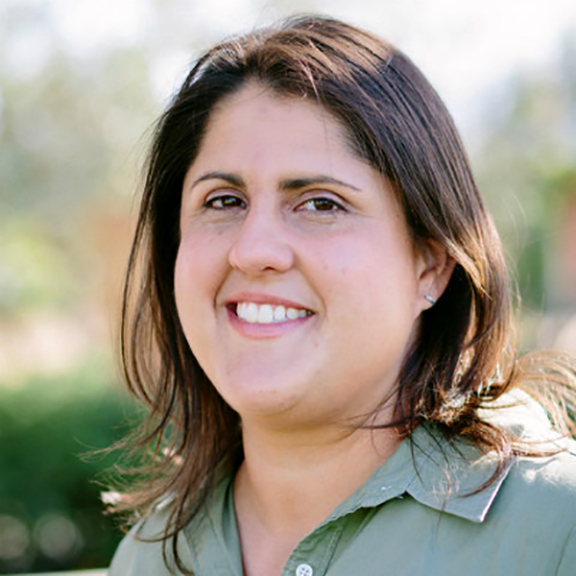 In 2016, Chrissy and her family moved to Napa Valley and joined The Prisoner Wine Company. Chrissy says, "The Prisoner Wine Company's wines have true personalities that start in the vineyards and which are encompassed in the blending of the wine. I'm thrilled to be working with so many vineyards of quality, to tap into my inner wine geek every day."
Merlot appears to have a special place in Wittmann's heart. On the website she notes: "I have watched many old vineyards and varieties be replanted to Cabernet Sauvignon. This wine is about preserving Napa Valley Merlot." Niki Williams is the winemaker working with Wittmann; she earned her degree from Cal-Davis.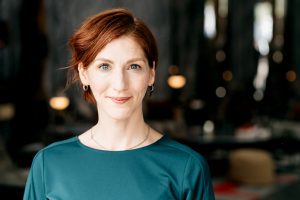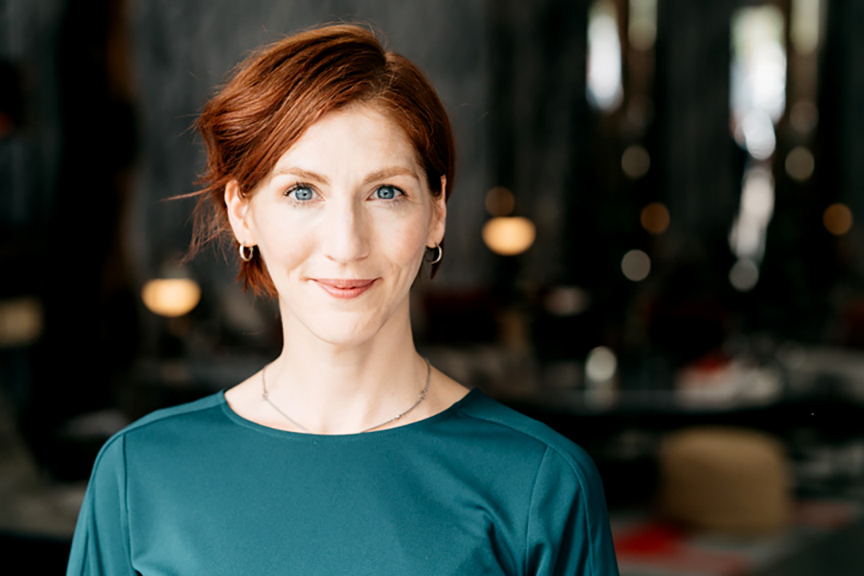 The Prisoner Wine Company Thorn Merlot 2014 plays in the over-the-top world of Prisoner wines with considerable ripe fruit, substantial alcohol, ample oak, palate-pounding flavor. If you imagine merlot as the demure cousin of cab, this is antipodal example to dash that misconception. Thorn can pair with the rich red meats associated with cabs, but it likely is best sipped solo as accompaniment to bodacious brags and good times around the fire pit. $41-45
The Prisoner Wine Company website