Medium copper color; melon, orange zest, rose petals, wet rock on the nose; raspberry, strawberry, watermelon, tropical fruits, yellow apple, lime on the palate.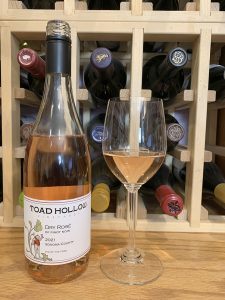 Dry; creamy with a hint of honey; good acidity (3.46 pH). Concentrated fruit—excellent vintage but reduced yield thanks to the ongoing drought in Sonoma; 100% pinot noir. The ripe fruit delivers a hint of sweetness, which sets this vintage apart from the 2019, which was Mohave Desert bone dry. Still, this falls into the French Provence style of rosé, which is a wonderful thing. The alcohol content tracks that, too—10.2% ABV.
Regular readers know of my admiration of Toad Hollow's president Frankie Williams. Francine "Frankie" Williams has a colorful history that includes working for the CIA. She arrived in California in 1972 and met Dr. Todd Williams. They married in 1978 and operated a San Francisco bar named "Toad Manner." Later, they opened the Whiskey River Inn in the Sierra Foothills before moving to Sonoma and Healdsburg, where Frankie helped manage a law firm. Then came the wine operation.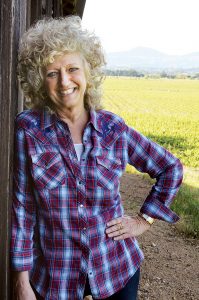 The Toad Hollow name comes, according to the winery's charming website, from original owners, Dr. Toad (Todd Williams) and The Dancing Badger (Rodney Strong—he was a former dancer and choreographer). The two friends decided to start a winery in 1994 instead of retiring and rusting away. It remains family-owned, although—from the website: "Heaven is a livelier place these days as both Dr. Toad and Mr. Badger have left their wine glasses with us here on Earth, but we know that these fine gentlemen toast us regularly, as we do them!"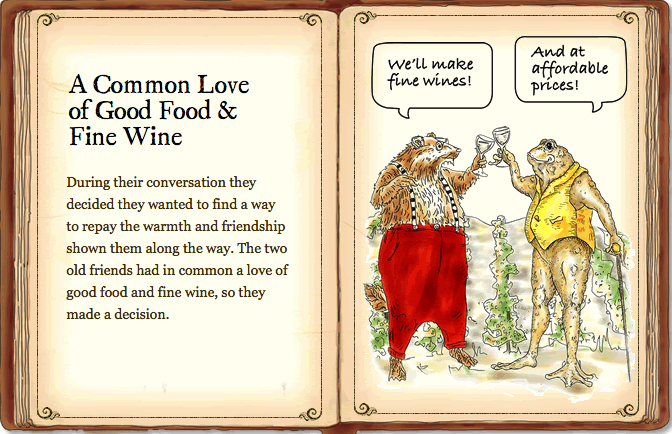 A couple of years ago, Frankie entered into a marketing and sales agreement with Delicato Family Vineyards to achieve more distribution, but Frankie retains 100% ownership of Toad Hollow Vineyards. The arrangement means you are more likely to find this wine. Frankie continues to enjoy her days surrounded by Russian River Valley vineyards and her long-time staff. We continue to enjoy her wine.
Toad Hollow Vineyards Dry Rosé of Pinot Noir, Sonoma County, Eye of the Toad 2021 is tasty 100% pinot noir in French/Provence style. "Eye of the Toad" has delivered superb value-for-price for more than two decades. Its acidity, low alcohol, and dryness makes it a versatile wine for food. Pair with seafood; grilled salmon; light salads that also include fresh fruits; light pasta; goat cheeses; spicy dishes; roast chicken; buffalo wings; fruity desserts. Widely versatile. Would work with cheese and slices of fresh fruit. Works as a very chilled summer sipper on deck, patio, picnic, porch, or poolside. $15-16