Medium yellow color; green apple, peach, lime on the nose; green apple, peach, grapefruit, lime-lemon, citrus, minerality on the palate.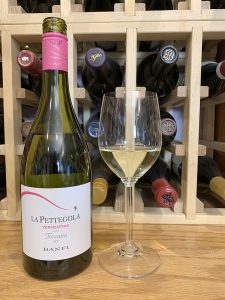 Dry; rich, medium-plus body, creamy, slightly oily texture. Fresh, crisp with good balancing acidity. Clean, lengthy finish with the characteristic subtle bitterness of vermentino. Pure vermentino play from vineyards in the Maremma zone of Southern Tuscany. Delicious ripe fruit. 13% ABV
Vermentino—known as rolle in southern France—is a light grape that can deliver complexity. As it does here. It often is compared to sauvignon blanc and grüner veltliner. This Banfi iteration was soft-pressed, followed by 13-16 days in temperature-controlled stainless steel tanks. Excellent presentation of the full flavors of vermentino.
Banfi is an important player in the wine world, and its story is interesting. From the website: "Banfi is a private concern, founded in New York in 1919 by John Mariani, Sr. and today owned and operated by his grandchildren. The company is focused on the production and import of wine."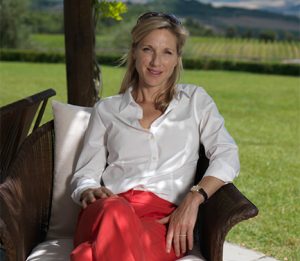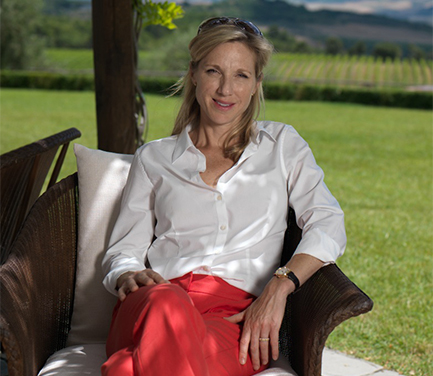 Castello Banfi is a multi-generation family business. Cristina Mariani-May and her cousin James Mariani manage the business today. Cristina graduated from Georgetown University, then earned her master's from Columbia University's School of Business. Under her leadership, Banfi was the first winery in the world to earn international recognition for exceptional environmental, ethical and social responsibility. James graduated from Colgate University and earned his master's in business administration at Cornell, so this may be an Italian family business, but they also understand America: smart people making smart wine.
Castello Banfi La Pettegola Vermentino, Toscana IGT 2019 is lively, bright, tasty expression of vermentino (aka rolle, especially in Provence). Good complexity, acidity, and ripe, engaging fruit. Pure vermentino play from Tuscany.
Pair with pasta dishes; lean fish; shellfish, including crab; baked and rotisserie chicken; vegetarian fare; appetizers and snacks; cured meats; charcuterie board; works as an aperitif. Cheese—ricotta, mozzarella, feta, goat cheeses, pecorino. $16
Banfi website, plenty of content, worth a visit