Pale straw color; honeydew melon, white peach, orange blossom on the nose; grapefruit, lemon, honeydew melon, white peach, minerality on the palate.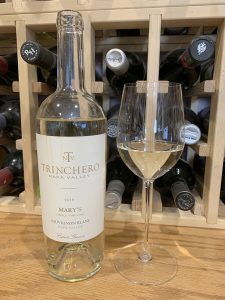 Dry; tasty; crisp with flinty minerality. Racy acidity (3.26 pH). Medium body. Nice complexity. Grapes immediately pressed after harvest to release the free run juice. Cold fermentation lasted more than 20 days. 30% aged on the lees, stirred twice a week.
The sustainably-farmed Mary's Vineyard sits on 34 acres in the Calistoga AVA. Mary's Vineyard was the first vineyard purchased by the Trinchero family in 1980. Half the vintage now comes from a newer planting of Musqué Clone to add complexity. Nice balance; 14.2% ABV.
Trinchero notes on this vintage: "2019 started with ample rain which continued into early and late spring. Bud break was within a couple days of historical average in May, shortly thereafter we were hit with a heavy rain followed by very unstable weather for the next three weeks. Luckily, Mary's was able to make it through unaffected. A very mild summer with ample heat allowed for consistent ripening and harvest in late August and early September."
Mary's Vineyard was the first vineyard purchased by the Trinchero family in 1980. It is named for Mario Trinchero's wife. The Trinchero story began when Italian immigrant Mario Trinchero came to the Napa Valley in 1948 with his wife, Mary, and their children, Bob, Roger, and Vera. They purchased and re-opened a closed winery, Sutter Home.
Bob Trinchero became famous by accident. He made award-winning wines with old growth zinfandel. In 1975, however, he faced a stuck fermentation. He finished the wine in hopes of salvaging something, and in the doing created "white zinfandel" under his Sutter Home label. Twelve years later, Sutter Home White Zinfandel was the best-selling premium wine in the United States.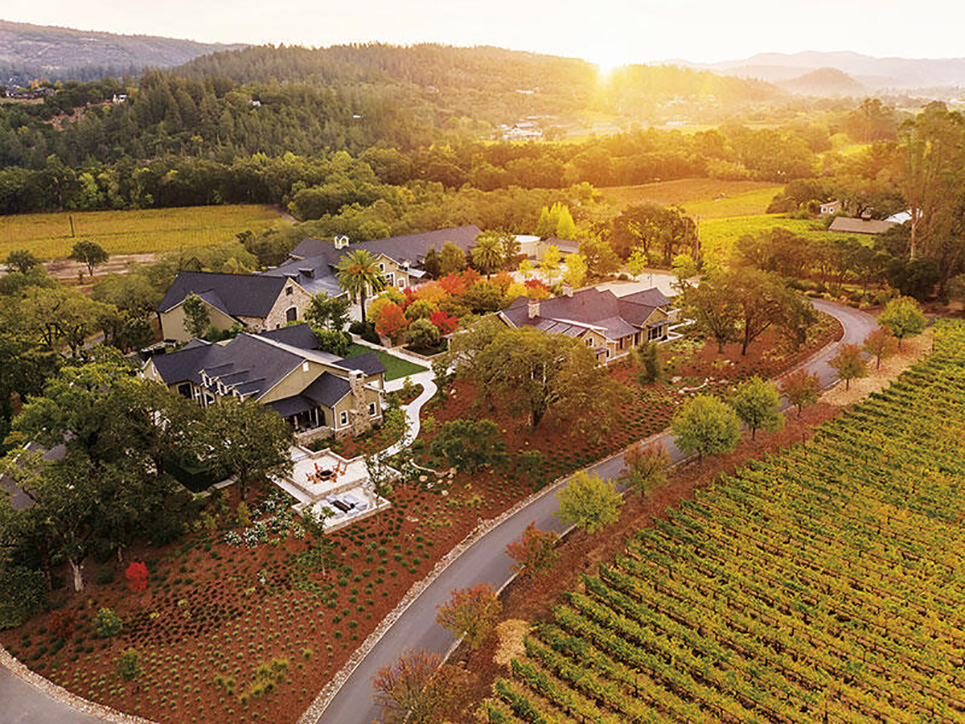 Trinchero is one of the largest family-run, independent wineries in the United States. Sutter Home is the label you may be most familiar with. Trinchero labeled wines are their more upscale efforts. Visit the website for an interesting timeline journey. Site also has immersive, 360-degree visits to the winery.
Trinchero Napa Valley Mary's Single Vineyard Sauvignon Blanc 2019—as I wrote about the previous vintage of this wine—is well made, much more Sancerre/Pouilly-Fumé style than New Zealand. Tropical fruit. Cream in the mouth. A beautiful expression of Napa Valley sauv blanc. Fun, easy drinker, would work nicely with light, lazy, summer lunch or pool side-patio-porch-deck-dock sipping served very chilled. Pair with shellfish; lighter meats; vegetarian fare; goat cheese; mango, brie, and pepper jack quesadilla (recipe on the website). $23-25
Trinchero Winery website, several good videos