Pale gold color; grapefruit, lemon, white peach on the nose; green apple, pear, white peach, lime, Meyer lemon, apricot, hazelnut on the palate.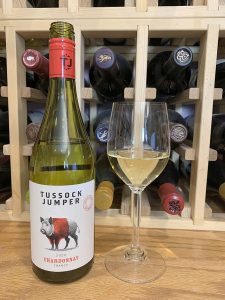 Dry; good acidity. The hint of herbaceousness is balanced by very tasty, ripe fruit. A palate pleaser at a terrific price point. This is a chard from the "wine lake" of Languedoc-Roussillon in southeastern France, but it demonstrates how the region once considered the kingdom of panjandrums of plonk has upped its game in the past decade-plus. 11.5% ABV
Tussock Jumper is an interesting experiment. It is a French-based company with a portfolio of 24 wines from 11 wine-growing regions. It does not own a vineyard or a production facility. Wines come from Argentina (cabernet sauvignon), Australia (shiraz), Chile (carménère), France (chardonnay, merlot, pinot noir, gamay, and grenache rosé), Italy (prosecco, pinot grigio), New Zealand (sauvignon blanc), Portugal (vinho verde, touriga nacional), Spain (moscato, monastrell [mourvèdre], South Africa (chenin blanc), and the US (zinfandel). Basically, they market distinctive wines from wine regions around the world.
This is a new twist on the standard négociant model where a merchant buys grapes, bulk wine, or finished products and bottles under their own name. In this case, Tussock Jumper has the wineries in the various regions do the entire process, including bottling and labels. The name reflects the approach. Tussock is a turfgrass found around the world, yet each species has unique qualities. "Jumper" refers to the 15 regional animals on the labels. The animals wear red or organic green "ambassadorial sweaters." New Zealand has a sheep on the label. California zin has a bison. France has a wild boar—on this label. And so it goes.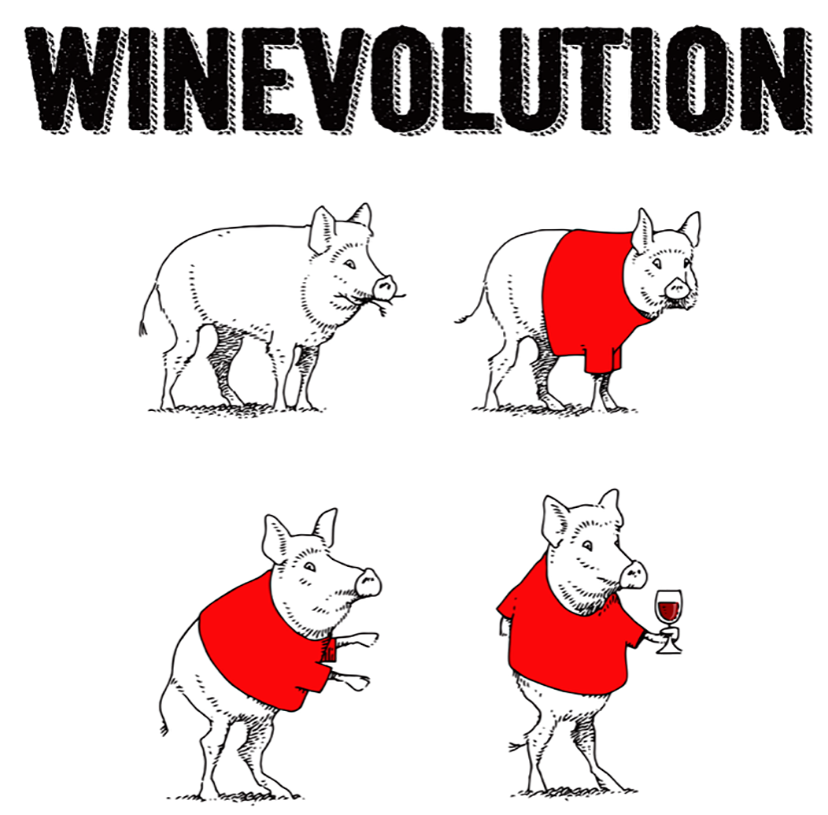 The website notes: "Tussock Jumper is a premium wine brand created from the shared passion of wine specialists from eleven different countries. Our aim is to bring together the world's very best wines under a single, distinctive, quality mark: the woolly red sweater of Tussock Jumper. So you can jump from wine to wine, jumper to jumper, all around the world. What makes us truly unique is that all our wines are bottled at source—in the same place where the grapes are grown. And, because our producers appreciate the love we have for wine, they're happy to pass on their very best quality wines to us." Visit the website (link below) to get the whole story.
Tussock Jumper Chardonnay, France 2020 is extremely serviceable and approachable, middle-of-the-road chardonnay. Tasty fruit, not too much oak or butter, fun and easy to drink. And, BINGO, at a terrific price. Very good QPR (quality-price ratio). You are not going to get depth and sophistication, but that is not why you would purchase this anyway. This is nicely placed as a go-to everyday sipper or second bottle with friends. Pair with seafood and fish; charcuterie board; vegetarian fare. $10
Tussock Jumper Wines website; funny videos