Deep ruby-black color; blackberry, cherry on the nose; blackberry, dark cherry, raspberry jam, blueberry, peach, oak, pepper on the palate.
Dry; moderate tannins that perk up a bit toward the back of the palate; soft acidity. Full body. Thick and succulent in the mouth. This is legitimate "old vine zin"—the dry-farmed, low-yielding vines are 80-100 years old. Concentrated dark fruits with a counterpoint lift from the peach notes. Ripe fruits. Significant alcohol that influences the taste throughout the experience—16.1% ABV
Don and Jennifer Hartford founded Hartford Family Winery in 1994. The winery is located in Forestville in Sonoma County and about 15 miles from the cool Pacific Ocean. They specialize in single-vineyard wines that are small and low-yielding. The single-vineyard efforts are produced in small quantities and you likely can only obtain them through allocation. This is their larger effort you are more likely to find or be able to buy from the winery, although even here you are not going to find this on the end cap at your local grocery store. If a miracle happens and you do, buy it.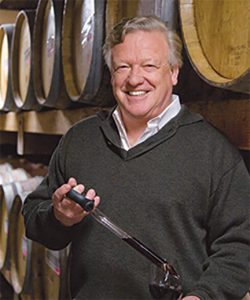 Don Hartford grew up on a strawberry farm in western Massachusetts. To cover his tuition cost at Amherst, he worked at a tobacco farm, as a degreaser in a bicycle factory, and as a lifeguard at Congamond Lakes. After graduation, he taught English as a second language in Spain, then Spanish for four years in Massachusetts. He met his future wife, Jennifer, at Santa Clara University in California, where he was attending law school.
Jennifer was not a wine novice. Shortly after their meeting, Jennifer's parents started a small winery—Kendall-Jackson—which soon enough would be a major player in the wine world. Meanwhile, Don practiced law with a Tokyo law firm, a San Francisco-based firm that included Jess Jackson, his father-in-law. He also served time as a winery general counsel and vice president. By the time Don and Jennifer decided to start a winery, they were not barefoot pilgrims in the wine world. Today, the couple own the land they farm, along with their children Hailey Hartford Murray and McLean Jackson Hartford. Don works hands-on at all levels of the business.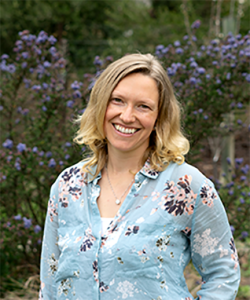 Jeff Stewart is the general manager and winemaker at Hartford Family Winery. A UC-Davis graduate with a degree in fermentation science, viticulture, and enology, Stewart has been making pinot noir, chardonnay, and old vine zinfandel in the Russian River Valley for more than 25 years. South African native Tiaan Lordan is the associate winemaker.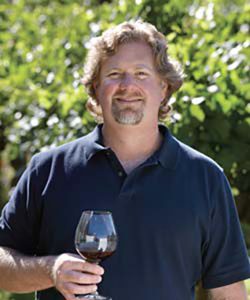 Hartford Family Winery Hartford Old Vine Zinfandel, Russian River Valley 2019 is supple, bold, unctuous, dark-fruit-forward pour, abetted by significant alcohol. Fun, tasty, a zin lover's delight. With that alcohol content, this smooths out and gets more compelling the more of it you drink, so be cautioned. Made with grapes from legitimately old vines—80 years to more than a century old. Pair beef, especially braised beef, beef stew, pot roast; meat-lovers pizza and other comfort food—burgers/sliders, meatloaf; meaty pastas; lamb; poultry—rotisserie chicken, roast chicken, barbecue chicken, not so much with fried chicken; turkey. Cheese—gorgonzola, romano, cheddar, raw milk manchego, asiago—cheese with bold flavors. $36-43
Hartford Family Winery website—nice video on vineyards section of the site