Deep purple color; black cherry, raspberry, blueberry, pencil shavings on the nose; black cherry, raspberry, blueberry, blackcurrant, plum, spice, pinch of peppermint and chocolate on the palate.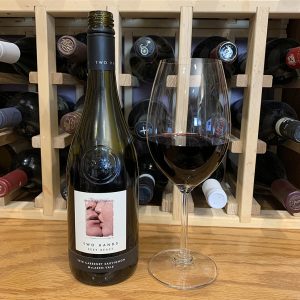 Dry; nicely polished tannins, very smooth. Plush medium-plus body. Very impressive initial attack continues through extended finish. Rich, delicious fruit framed by oak and acceptable acidity. Fruit forward but not a fruit bomb. Round, really easy drinker that cab lovers will love; 14.2% ABV.
There is a whole lot to like about this sleek, succulent, well crafted cab. Delivers all the rich fruit you want, but does not assault you with emphatic tannins or imperious alcohol. The "Sexy Beast" name is appropriate. Nicely structured and incontrovertibly delicious, fun to drink.
Two Hands is a quality maker in the Barossa Valley and McLaren Vale, Australian wine regions near the South Australia city of Adelaide. Barossa is to the northeast of the city, McLaren Vale to the south. The region's wine tradition dates to the 1830s. The region is best known for shiraz. The valley (vale) is named either for John McLaren, manager of the South Australia Company, or surveyor John McLaren, who surveyed the area in the late 1830s; the two McLarens were not related. Historians argue about this.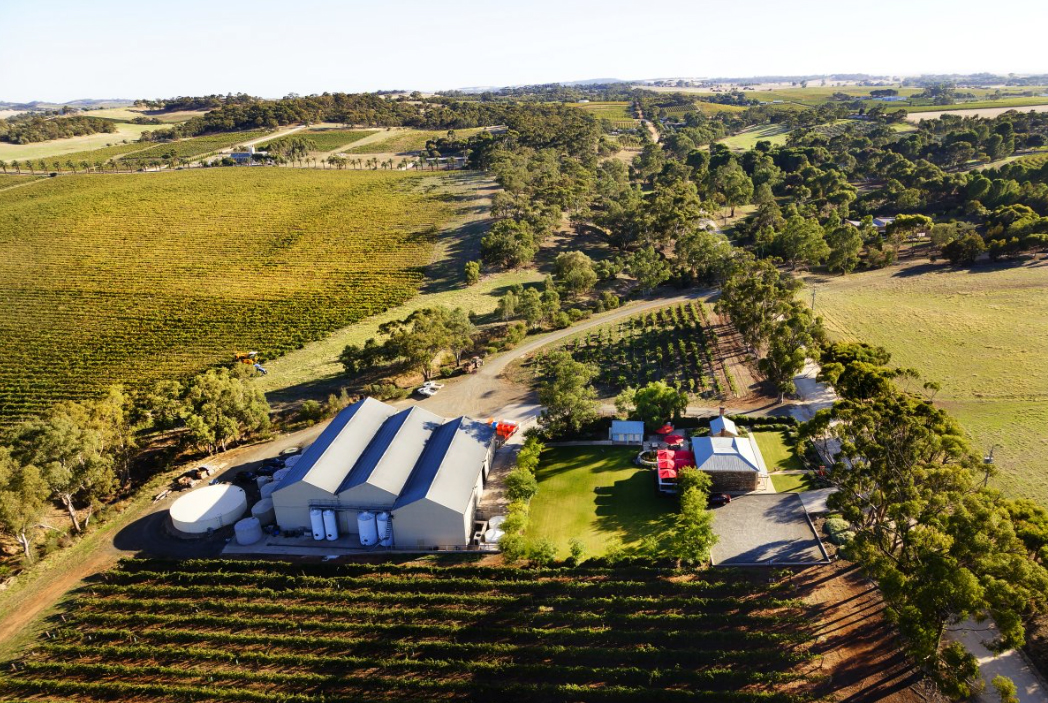 The US importer, Terlato, notes: "Two Hands was established in the summer of 1999 with the aim of making the best possible Shiraz-based wines from prized Shiraz growing regions throughout Australia. The intention was, and still is, to showcase the diversity of Australian Shiraz by highlighting regional characteristics and allowing the fruit to be the primary feature of the wines. 'Two Hands' refers to the very personable approach taken with each parcel of grapes, no matter how big or small. The wines are carefully guided through the viticulture and winemaking process by Proprietor and Managing Director, Michael Twelftree and his dedicated team."
While the region and Two Hands is better known for shiraz, the region's Mediterranean climate also is well suited for cab. Signature McLaren Vale cab elements include dark plums, blackcurrant, and chocolate, which this Two Hands effort deliciously displays.
Two Hands Sexy Beast Cabernet Sauvignon McLaren Vale 2018 is superb cab. Enjoy this with your partner and both of you likely will be sexy beasts, especially shared over a savory steak dinner. This is surprisingly and pleasingly multi-dimensional for a cab at this price point. Great QPR (quality-price ratio). Pair with smoky ribs, pepper steak, T-bone steak, grilled red meat in general; chicken cacciatore; meat lover pizza; gourmet burgers and sliders. $27-32
Two Hands Wines website with nice video