Pale ruby color; cherry, raspberry, plum, vanilla, cloves, almond on the nose; cherry, raspberry, blueberry, oak spice on the palate.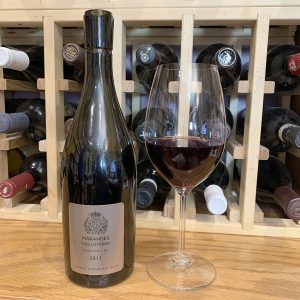 Dry; smooth, silky tannins; balancing acidity. Some well-behaved vanilla and oak from 16 months in 15% new oak. Medium weight. Approachable now, but could benefit with more time in bottle—as you expect from a quality Burgundy. Complexity and depth. Some rusticity and earthiness, which also is characteristic of Santenay immediately to the south.
The vineyard is located on the southern end of the Côte de Beaune, next to Santenay. The terroir is marly-clay and limestone-rich, generating freshness, energy, and length. Created in 1988, the Maranges appellation includes the villages of Cheilly-lès-Maranges, Dezize-lès-Maranges, and Sampigny-lès-Maranges. It includes seven premier cru vineyards, including the one that supplied the grapes for this effort.
The grapes were hard-harvested and hand-sorted. They were de-stemmed, then fermented in stainless steel. Maceration took weeks with minimal pump overs and punch downs. The oak regime included aging on fine lees. No filtration. Wine spent 16 months in new French oak, 20% new.
Famille Carabello-Baum is part of Château de Pommard, founded in 1726. Five families make the winery's history, beginning with Famille Micault (1726-1763). Famille Marey-Monge guided Château de Pommard 1763-1036. Famille Laplance, led by France's most famous psychoanalyst headed Pommard 1936-2003. Famille Giraud led a decade of restoration and improvement 2003-2014.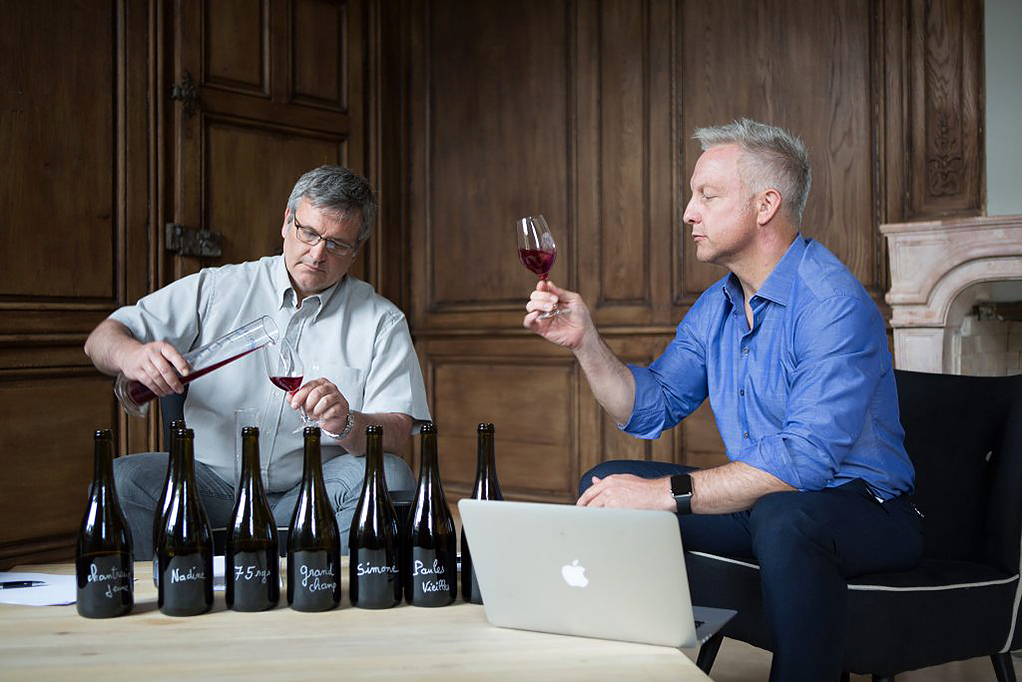 In 2014, the Carabello-Baum family, from San Francisco, became the new guardians of Château de Pommard. To summarize the website: Far from the fast-paced, technological drum beat of Silicon Valley, Pommard is the place where the family can disconnect and reconnect with nature and fall in love with life. With exciting dreams for the future fast becoming reality, the fifth family of Château de Pommard are on a journey to realize the estate's full potential and they can't wait to share it with the world.
Famille Carabello-Baum Maranges Premier Cru Le Clos des Loyères 2017 is serious pinot noir from the heart of Burgundy. An American entrepreneur family now runs the operation, the fifth family to do since since château's founding almost 400 years ago. Rich, complex, deep, also with some attitude. I did not decant, but you should do so—air time, time in glass made this much more approachable, rounder, even evoked fruity sweetness. Pair with beef, even rich steaks; veal; wild game, especially venison; roast chicken; salmon and other rich fish. Outstanding QPR (quality-price ratio) for a Burgundy premier cru pour. $33-35
Château de Pommard website; many interesting features