Deep garnet color; blackberry, black cherry, violets, camphor on the nose; black cherry, raspberry, plum, blackberry, chocolate, spice on the palate.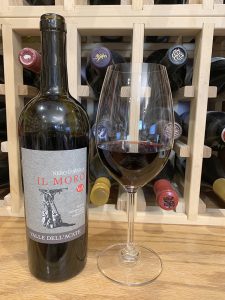 Dry; tight tannins, somewhat unexpected from a Nero D'Avola; decanting relaxed the wine and softened the tannins. Smooth and nicely drinkable, especially after the decant. Time in glass likely would serve the same purpose. Balancing acidity, moderately high but not tart. Medium-plus body. Rich, ripe-dark-fruit-driven play gives this a sense of sweetness. Medium finish. 13.5% ABV
Aged in wood and steel vats. Bottle-aged for up to a year. Wine is 100% Nero D'Avola from vineyards about 390-feet above sea level on the island of Sicily. The vineyard's earth is extremely dark, almost black in color, and includes small, dark stones.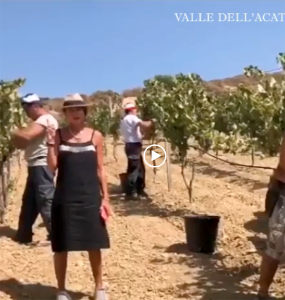 Gaetana Jacono runs the Valle dell'Acate winery. She brings six generations of wine-making tradition to the job, while also embracing new production technologies and distribution approaches to the enterprise. Gaetano Jacono founded the cellars in the 1800s. In 2000, Gaetana Jacono, shortly after earning a degree in pharmacy, abandoned her career to join the family winery with the aim of taking the family enterprise to the next level. She is an outspoken advocate for native vines. In 2013, she was elected the brand ambassador for the wines of Cerasuolo di Vittoria.
The website notes: "Valle dell'Acate is world-renowned for making high quality Sicilian wines of incredible elegance and a very special sense of place, which is no easy feat on this island. It's telling that the estate is both one of the original pioneers of the appellation, as well as the current benchmark by which all others must be compared."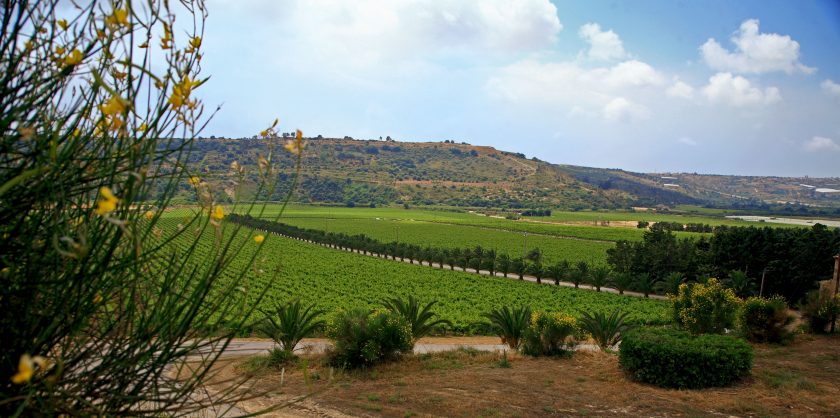 Valle Dell'Acate Il Moro Nero D'Avola, Sicilia IGT 2017 is an excellent food wine—Nero D'Avola is celebrated for its ability to pair with variety of foods. What it lacks in complexity and depth it more than makes up for with its food pairing prowess and easy-drinking attributes. Works very well as an everyday wine. Pair with all sorts of beef, grilled, roasted, sautéed, braised; beef stew; pasta dishes with tomato sauces; lasagna; spaghetti and meatballs; burgers; lamb; pizza; rich fish dishes; pork; duck. Cheese—cheddar, fontina, gruyere, muenster, aged ragusano; livarot, sheep's milk cheeses in general. $20