Pale straw color; orange peel, dried herbs, jasmine on the nose; mandarin orange, green apple, lemon zest, white peach and pear on the palate.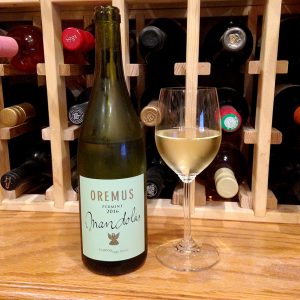 Dry; crisp. Furmint is a major grape in Hungary, usually associated with sweet Takaji Aszú desert wines, but it now is making a name for itself as a dry white wine, sometimes noted as "chenin blanc with an attitude." Delicate but full with some oiliness in the mouth. Excellent balance and finesse with appreciated seam of cutting acidity which serves well in food pairing, especially with seafood and spicy foods.
This is a step out of the box wine. It tastes like a bone-dry white in the spirit of chenin blanc, sauv blanc, un-oaked chardonnay, but it is different from all those. Fruitiness is muted, even flirting with austere, which is why it demands to be a complement to food. It decisively is not another boring white, while at the same time decisively is not a harridan demanding immediate and undivided attention. You gotta taste this to understand and appreciate.
The Hungarian winery traces its roots to 1982 when the Álvarez family purchased the land from a Venezuelan businessman. The family focused on updating facilities and pushing Hungarian wine into contemporary categories—food wines beyond the scope of the traditional dessert wines for which Hungary and furmint grapes are best known. Tokaji-Oremus was created in 1993, three years after the fall of communism in Hungary.
The winery takes natural and responsible winemaking seriously, as its website notes: "We feel captivated by the land, its roots, its power and energy… We admire its endless wisdom, respecting its timing and learning from its rhythms and life cycles. Thus, our fundamental ambition is to live in harmony with nature, protecting it, looking after it and caring for it, to preserve it for the future."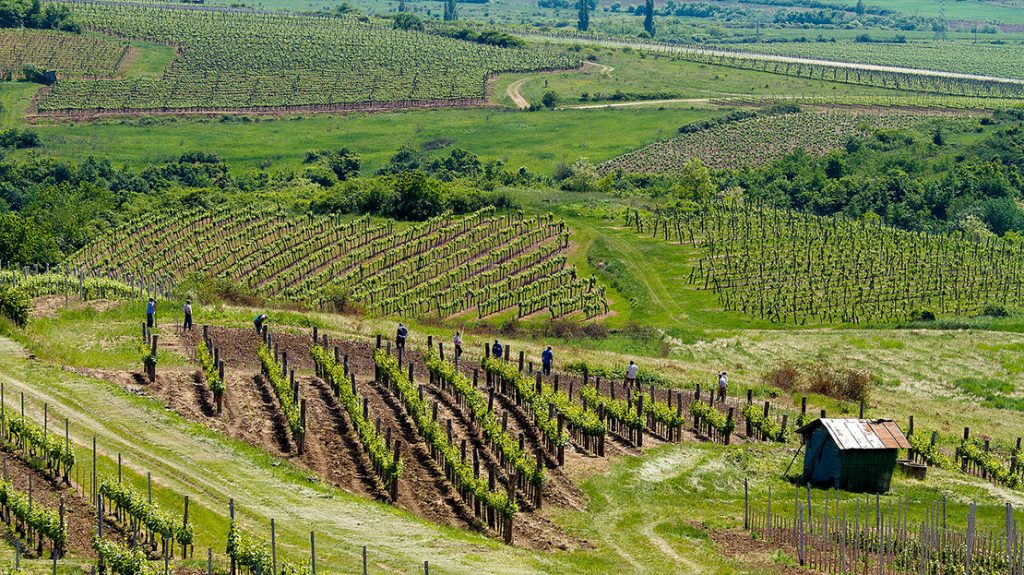 Furthermore: "As regards the wine-growing area, special mention should be made of solely organic fertilization of the land, of the absence of herbicides and of the rational fight against plagues and diseases based on biological fighting techniques. As regards the winemaking facilities and processes, the buildings strictly comply with the most rigorous international environmental standards (ISO 14001)."
The estate has a treasure in several miles and five levels of underground cellars dating back to the 12th century, a reminder that winemaking has centuries-old roots in places beyond France, Italy, and Spain. Hand hewn into volcanic rock, the historic cellars are used today for aging Oremus wines.
Vega Sicilia Oremus Furmint Mandolás 2016 delivers more than you expect from a white wine, clearly something to put on your wine bucket list, and then come back for its sensational ability to pair with seafood and other lighter meats. This is a "wow" wine from Hungary that over-delivers as food friendly. Very likely you have not tasted this, which means you should find it and enjoy the miraculously expansive world of wine. Works well as an aperitif, pair with salty and spicy foods such as Asian fusion, seafood, shellfish, raw oysters, chicken, many vegetables—this is versatile food wine, not suited for marriage with rich red meats, but almost everything else it will be astonishingly excellent. $18-24