Medium ruby color; cherry, raspberry on the deep, sensuous nose; raspberry, cherry, plum, oak on the palate.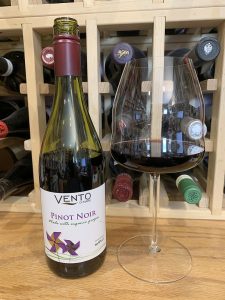 Dry; medium tannin and acidity; medium body. Serviceable fruitiness, but somewhat thin. Nothing to complain about, but nothing to shout about either—except for the exceptionally good price. There are California pinot noirs at this price—$10 or so—that you believe are pinot noir solely because that is printed on the label. This one actually tastes like pinot noir, Its lightness is a virtue, not a flaw. 13.5% ABV
Vento di Mare is a producer located 18 miles from the Sicilian west coast. The name means "Wind from the Sea" in Italian. The wine is made with organic grapes and produced by the Cantin Ermes co-op. Vento di Mare exports the usual Sicilian suspects—nero d'avola, grillo, and nerello mascalese—plus international grapes—pinot grigio and this pinot noir.
Cantine Ermes is a winemaking collective—one winery with 2,355 member growers. It is one of the largest producers in Sicily. It also is a story of grit and rebirth. In 1968, a major earthquake parts of the small towns in the Belice Valley. Young grape growers would not surrender, and by 1998 founded Ermes's Winery with headquarters in the rebuilt Belice's Valley, between the Gibellina and Santa Ninfa communes. One-third of their vineyards are certified organic. All the grapes for this Vento di Mare effort came from organic vineyards.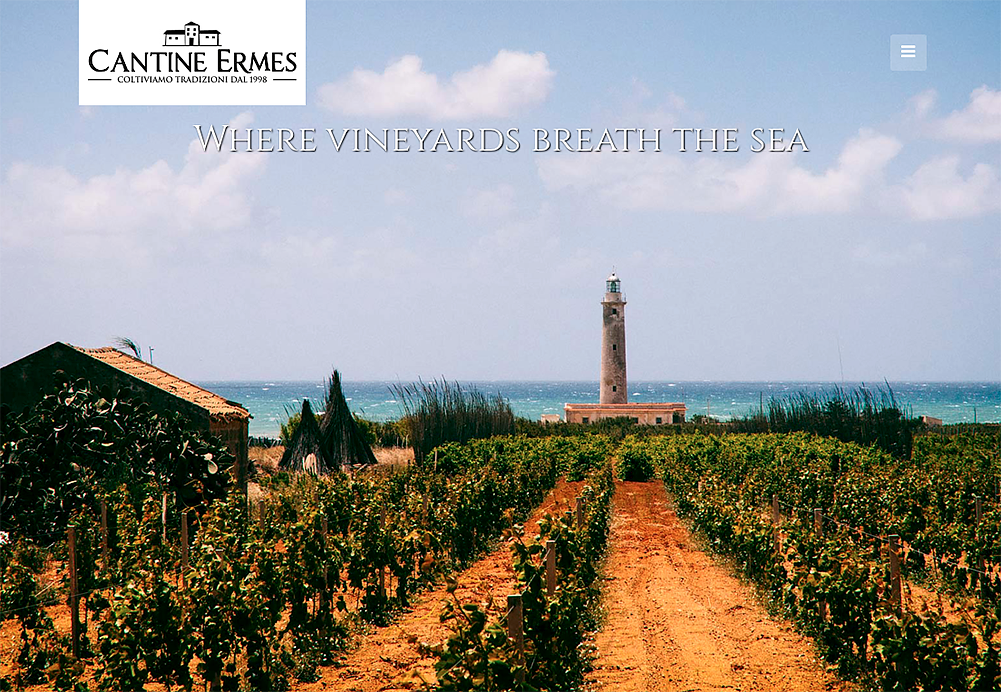 Rosario de Maria is the Cantine Ermes president. Paolo di Maria is the general manager. Giuseppe Clementi is the technical manager. With so many grower-members of the collective, the key figures in an operation such as this are those who manage the operation. They produce more than 12 million bottles of wine each year and distribute in 25 countries.
Vento di Mare Pinot Noir Terre Siciliane 2019 is a bottom-shelf, entry-level pinot noir that actually tastes like a pinot noir. Superb QPR (quality-price ratio). The flavors are slightly thin, but that is totally acceptable in a bargain pinot. There is a lot to simply enjoy in this pour, its simplicity being one of them. Complex and deep? Nope. Easy drinker, easily enjoyed? Yep. Worth finding, especially for weekday wine or second bottle? Yes, indeed. Another example of the huge value Sicilian wines bring to your glass.
Pair with lighter cuts of beef; lamb; pasta dishes with white sauces and chicken; turkey, duck and other poultry; quail and partridge; salmon; seared tuna; grilled fish in general; simple pizza; semi-soft cheese—gruyère, comté, gouda, emmenthal. $10-12
Cantine Ermes Vento di Mare page on their website