Deep ruby-purple color; raspberry, plum, bell pepper, rosemary on the nose; raspberry, blackberry, black plum, peppercorn on the palate.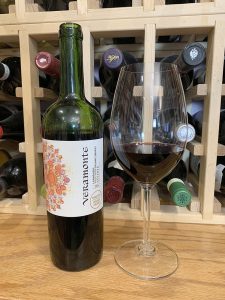 Dry; reserved tannins—carménère is not a tannic wine—with balancing, easy-going acidity—carménère is not a high acidity wine. Smooth and friendly in the mouth, but there is a little attitude mid-palate and finish. Delivers the expected profile of carménère. Medium-plus body. Pleasingly long finish for a wine at this price point. Herbaceousness—another carménère quality—presents on that extended finish. 14.5% ABV
Grapes were de-stemmed and cold-macerated for five days in open-top stainless steel tanks and fermented with native yeasts. After primary fermentation, macerated with the skins another 10 days for smoothness and intensity of flavors. Wine then racked to neutral oak barrels and aged for eight months.
Carménère is a signature Chilean red. It has elements of cab and merlot, but is neither one—not as tannin-assertive and bold as cab, not as mellow as merlot. It originated in Bordeaux, but today there are less than 20 acres of carménère planted in France; almost all the carménère in the world is grown in Chile.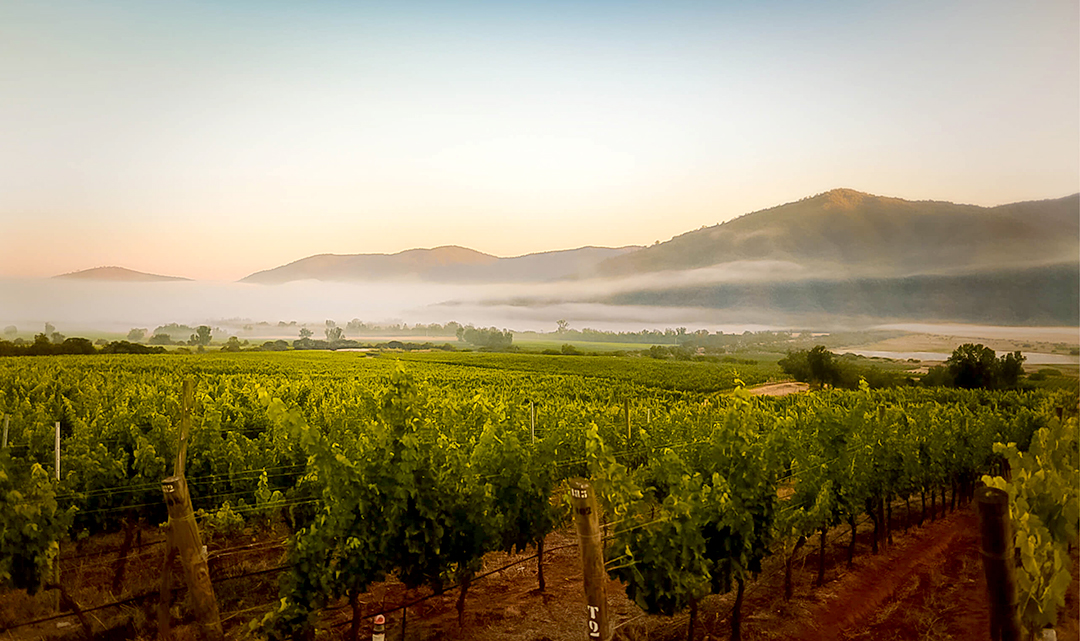 Chileans long thought their carménère vines were merlot, but in 1994 DNA tests came back: nope, carménère. In this way, it is similar to malbec—largely pushed to the side in its native Old World vineyards, it found new life and achieved loftier heights in the terroir of South America. Such is the saga of wine and wine grapes throughout history.
Veramonte Vineyards is located at the beginning of the Casablanca Valley, at the foot of the Coast Range. The vineyards are surrounded by 2,500 hectares (6,200 acres) of native forests, receive the breezes and morning fogs that blow from the Pacific Ocean, make them moderate temperatures and give the ideal conditions for growing both red and white grapes.
Veramonte emphasizes organic principles. Their website notes: "We follow organic practices in all our estates to ensure the best conditions for the development of the vine, thus achieving vineyards that are sustainable in time. Through cultivating healthy, living soils and maintaining a natural balance in our vineyards and Winemaking process, we obtain quality grapes that express the full potential of the terroir, leading to wines with character, authentic and expressive."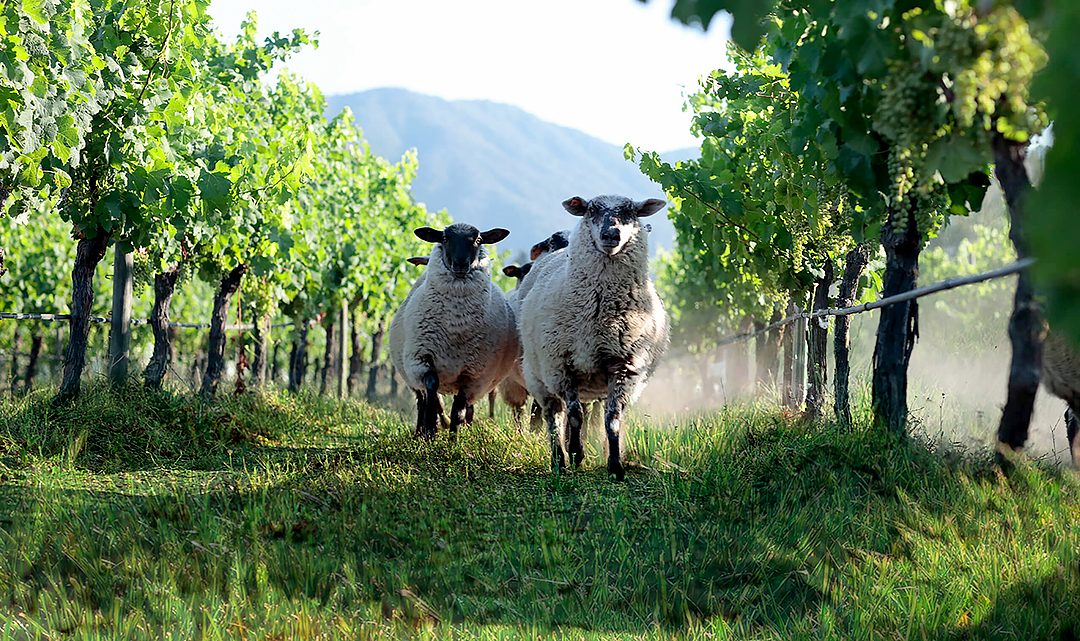 The website also tells of their incorporation of animals in the vineyard: "Sheep and other animals help us cut grass in spring, air and minimize the compaction of our soils. In addition, they act as a natural fertilizer." The vineyards also have biological corridors to preserve biodiversity and encourage a self-regulated ecosystem. Veramonte produces all its own compost, utilizing material from the winery and vineyards.
Veramonte, and Chilean winemakers in general, are leaders in taking care of the whole vineyard, and that includes the people who work in the vineyard. Workers are paid living wages. Housing is provided. The winery actively participates in the life of the villages and towns where their vineyards and wineries are located.
Veramonte Reserva Carménère 2018 is true to the expected varietal profile. Easy on the tannin and acidity, but balanced and enjoyable around the dark fruits. Fresh, firm, easy drinker with a touch of pepper and herbaceousness on the finish. Very dependable, everyday wine. Superb QPR (quality-price ratio). Pair with paella; spicy foods; white meats; comfort foods—pizza, burgers, meatloaf. $10-12
Veramonte website, loads of interesting information