Medium gold color; peach, pineapple, struck flint, flowers on the nose; yellow peach, lemon, citrus, grapefruit, pineapple, melon, green apple, minerality-saline on the palate.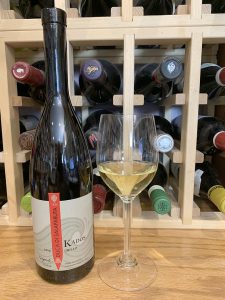 Dry, approaching off-dry; excellent acidity gives brings brightness, dimensions, and character on the mid-palate. Velvety mouthfeel is delightfully contrapuntal element to the acidity and minerality. The fruit is fresh and bright, but presents modestly in the beginning, so the acidity and saline are the initial tasting notes. The wine significantly benefits with exposure to air, becoming rounder and delivering more fruit. 13% ABV
Medium body. Grapes from the Risignolo Estate in gentle hills around Salemi, north of Catania and west of Mount Etna, are hand-harvested in the early morning to allow on-vine sorting and freshness. Slightly more than half of the juice ferments in small oak casks for about 40 days. The winery does not specifically say so, but the remainder likely ferments in concrete—attested to by roundness in the mouth. Further indication: the Kados name comes from "kados", the Greek word for amphora.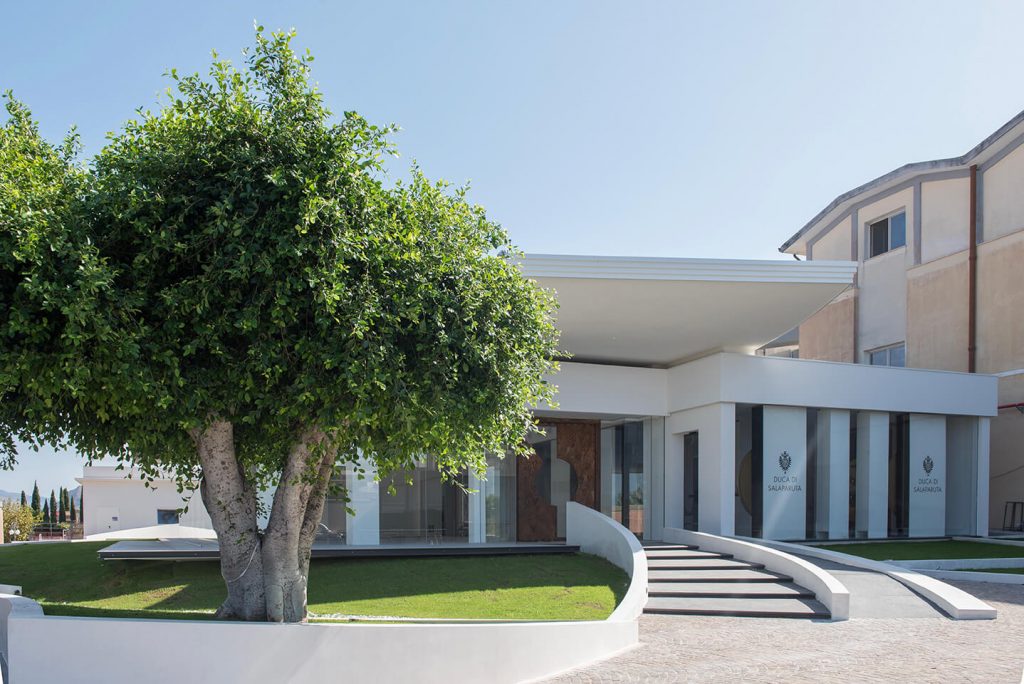 The Duca de Salaparuta group includes three historic brands. Duca di Salaparuta and Corvo date from 1824. The third brand, Florio, dates from 1833. So these vineyards and brands have been making wine in Sicily for almost a century. Illva Saronno Holding brought the groups together and is updating the brands across the board. The historic wine companies now are the largest wine-producing group in Sicily. The holding's other products include Disaronno Liqueur, Tia Maria Cold Brew Coffee Liqueur, Tia Maria Iced Coffee Frappé, The Busker Irish Whiskey, Rebarbaro Zucca, Aurum Golden Orange Liqueur, Artic Vodka, Isolabella products, and others.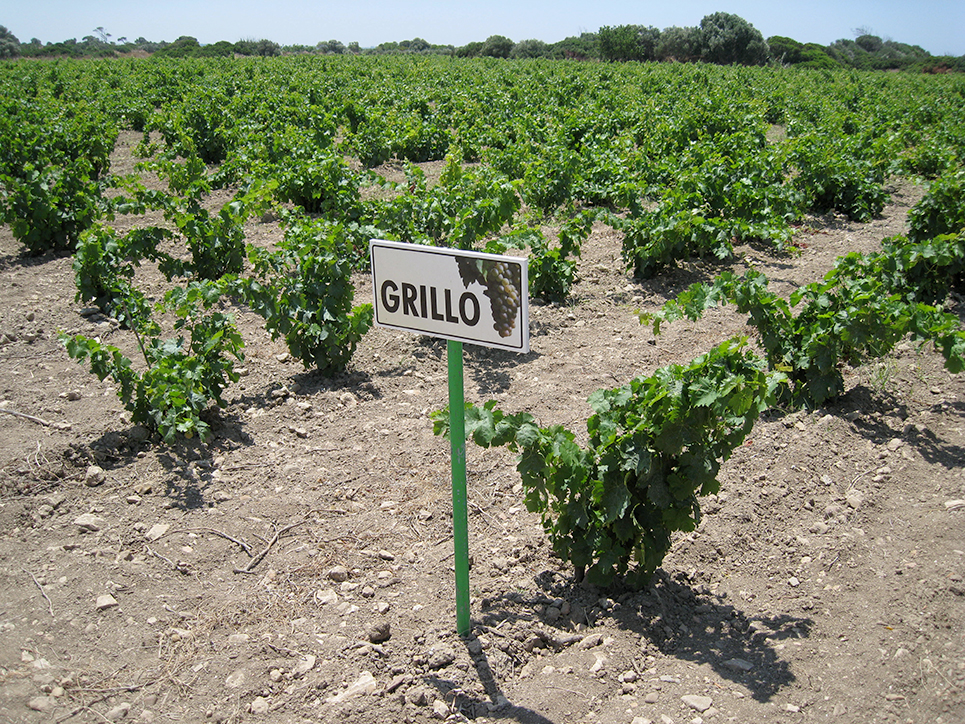 Grillo is a signature white wine from Sicily, where most of the grillo vines in the world grow. Once used exclusively in marsala production that put Florio on the map, grillo now also is made as a varietal, as this offering witnesses. Duca di Salaparuta makes another grillo, a super-premium, under different label: Duca di Salaparuta Corvo Irmàna Grillo.
Grillo often is referred to as a fuller, funkier alternative to pinot grigio or sauvignon blanc. The vines can withstand high temperatures and drought and still produce copiously. Besides a varietal bottling such as this, grillo can be blended with chardonnay. It is not an ancient grape. DNA analysis indicates it is a cross between catarratto and zibibbo, a biotype related to muscat of Alexandria. It likely was created by Antonio Mendola in 1873.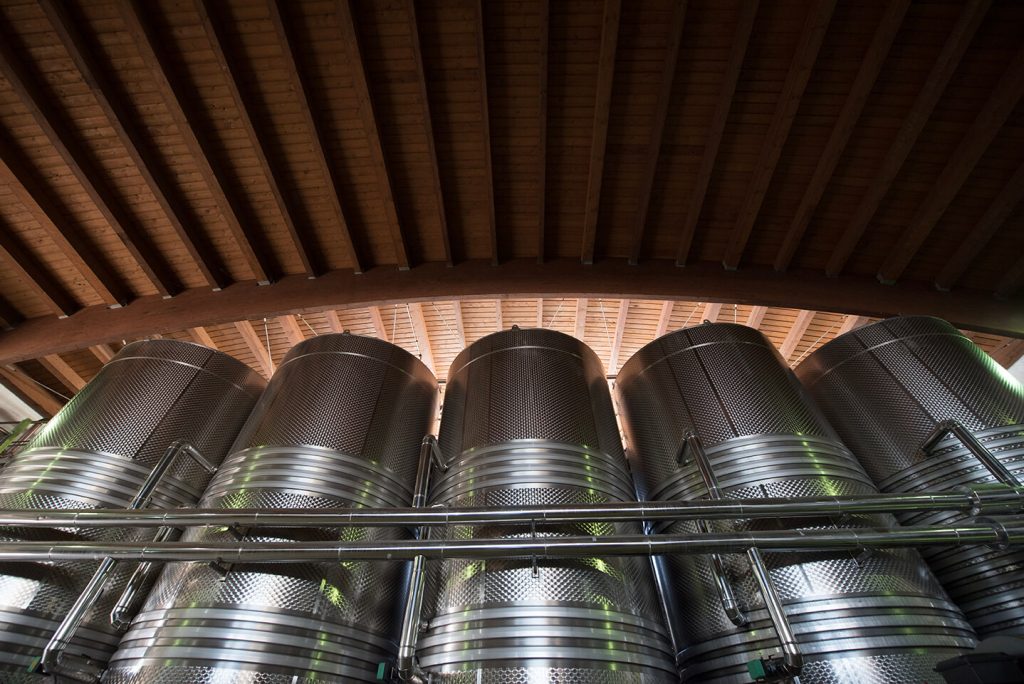 Some grillo wines are still made in an old style with extended skin contact and exposure to oxygen. Such wines are earthy and spicy. The modern approach—this bottle is an example—has limited skin contact and exposure to oxygen. That approach yields wine with grapefruit and lemon elements and crispy fruitiness.
Duca Di Salaparuta Grillo Kados Risignolo 2019 is fresh, versatile, very food-friendly. Salinity and acidity overpower the grape flavors on pop-and-pour, but give this wine 10 minutes or so in your glass—even consider decanting—and it comes around very nicely to balance. When it gets there, the velvety mouthfeel and intriguing juxtaposition of the ripe, almost shy fruit and the minerality-salinity makes for a tasty, exciting experience. Pair with fish, shellfish, seafood; white meat dishes; pasta dishes; mushrooms; salads and vegetarian fare; citrus; creamy, fresh, soft cheeses. The salinity makes this a superb food wine. $14-16
Duca di Salaparuta website, nice landing page video