Deep copper-salmon color; raspberry, cherry, yeast, whiff of white pepper on the nose; raspberry, red grapefruit, cherry, strawberry, lime on the palate.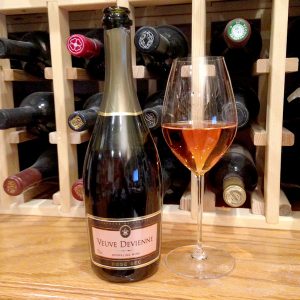 Brut on the label, but definitely approaches dry (sweeter than brut); good acidity; very fine bubbles; made in the traditional method for making Champagne, but since it was not grown in the Champagne region—very likely south of it—it must carry the "sparkling wine" designation.
Blend of gamay, cabernet franc, and Pineau d'Aunis. Pineau d'Aunis is similar to pinot noir and is used in several AOC regions in the Loire Valley of France and is most associated with the Anjou and Touraine regions of the middle Loire. Pineau refers to the pine-cone shape of the grape bunches, the same origin of word "pinot" for other grape varieties. It is a rare grape today, with possibly less than 1,000 acres planted in France. While the grapes likely were planted around the town of Aunis, they are not now. There are references to the grape as far back as the 9th century.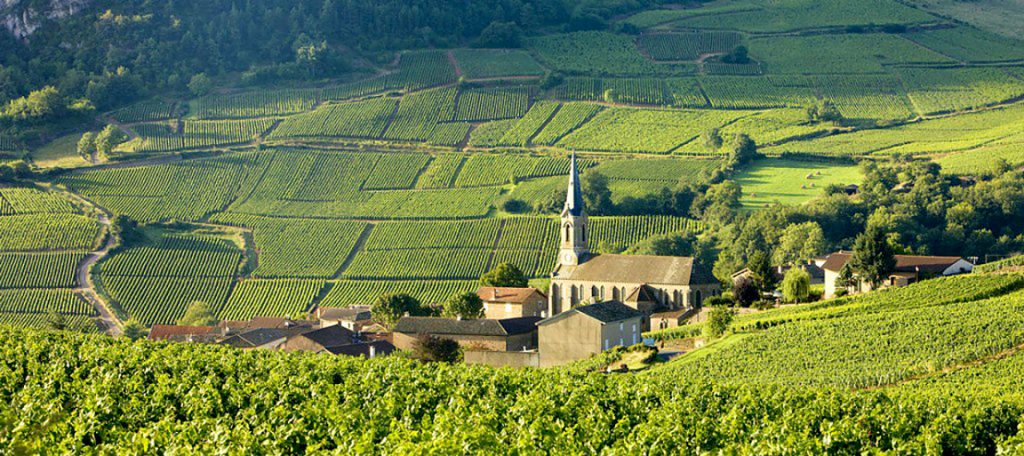 Other than mentions that Veuve (widow) Devienne gave her family name to a traditional sparkling wine—a classic rosé cuvee—after many years of growing white grapes for the production of premium table wines, I could find little about the maker or its location, but the grape varieties point to the Saumur AOC or Touraine AOC.
This is a private label for California-based importer Cannon Wines, so it is very likely a Loire Valley winery bottles this exclusively for export to U.S. and distribution by Cannon. That is a common practice for many wineries. The bottles are called "shiners" because the bottles are sold without labels (the bottles shine) and the distributor then applies their private label. Many supermarket wines are in this category. It also is likely the Veuve Devienne story/label is an allusion to the much more famous and expensive Veuve Clicquot.
Veuve Devienne Rosé Sec Sparkling Wine NV is a lively, tasty, slightly sweet sparkler for a really sweet price. I reviewed this wine early in 2017 and my notes from eight months ago track with my second experience. Works well as an aperitif with its lovely color; easily could be served at a wedding or other large party event where more expensive pours would be prohibitively expensive. Pair with meaty, oily fish, anchovies, salmon, oysters, crab. $9-12