Deep ruby color; cherry, rose petal, menthol, tar on the nose; cherry, raspberry, tobacco, black tea, oak on the palate.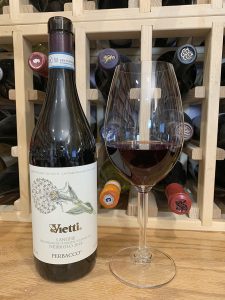 Dry; nice integration of tannins and acidity tones down nebbiolo's noteworthy tannins. That said, this benefitted from decanting after my usual pop-and-pour first taste. Even with decanting, anticipate signature nebbiolo tannins to make a brief and polite curtain-call on the extended finish. Medium-plus body. There is some of the assertiveness of the intensity of youthful nebbiolo, but this is approachable and tasty now, not 10 years down the road. Well played, Vietti. But, then, Vietti is famous for its virtuosity with nebbiolo. 14% ABV
Perbacco is always 100% nebbiolo and often called a "baby Barolo." Grapes primarily come from grand cru vineyards in Barolo with a small portion coming from Barbaresco. Malolactic fermentation occurs in steel tanks. Parcels are aged separately until they are sorted, some to become Perbacco, others will continue to age to become Barolo Castiglione (the Barbaresco grapes, of course, are not included in the Barolo regime.) Finally, the wine is blended in steel tanks prior to bottling. The result is dignified oak presence and skillful handling of nebbiolo's characteristic high tannin and acidity.

Carlo Vietti founded the winery in the late 1800s in the Langhe hills atop the village of Castiglione Falletto. The website notes: "The estate has gradually grown over the course of time, and today the vineyards include some of the most highly-prized terroirs within the Barolo winegrowing area. Although they have been making wine for 4 generations, the turning point came in the 1960s when Luciana Vietti married winemaker and art connoisseur Alfredo Currado, whose intuitions—from the production of one of the first Barolo crus (Rocche di Castiglione–1961), through the single-varietal vinification of Arneis (1967) to the invention of Artist Labels (1974)—made him both symbol and architect of some of the most significant revolutions of the time."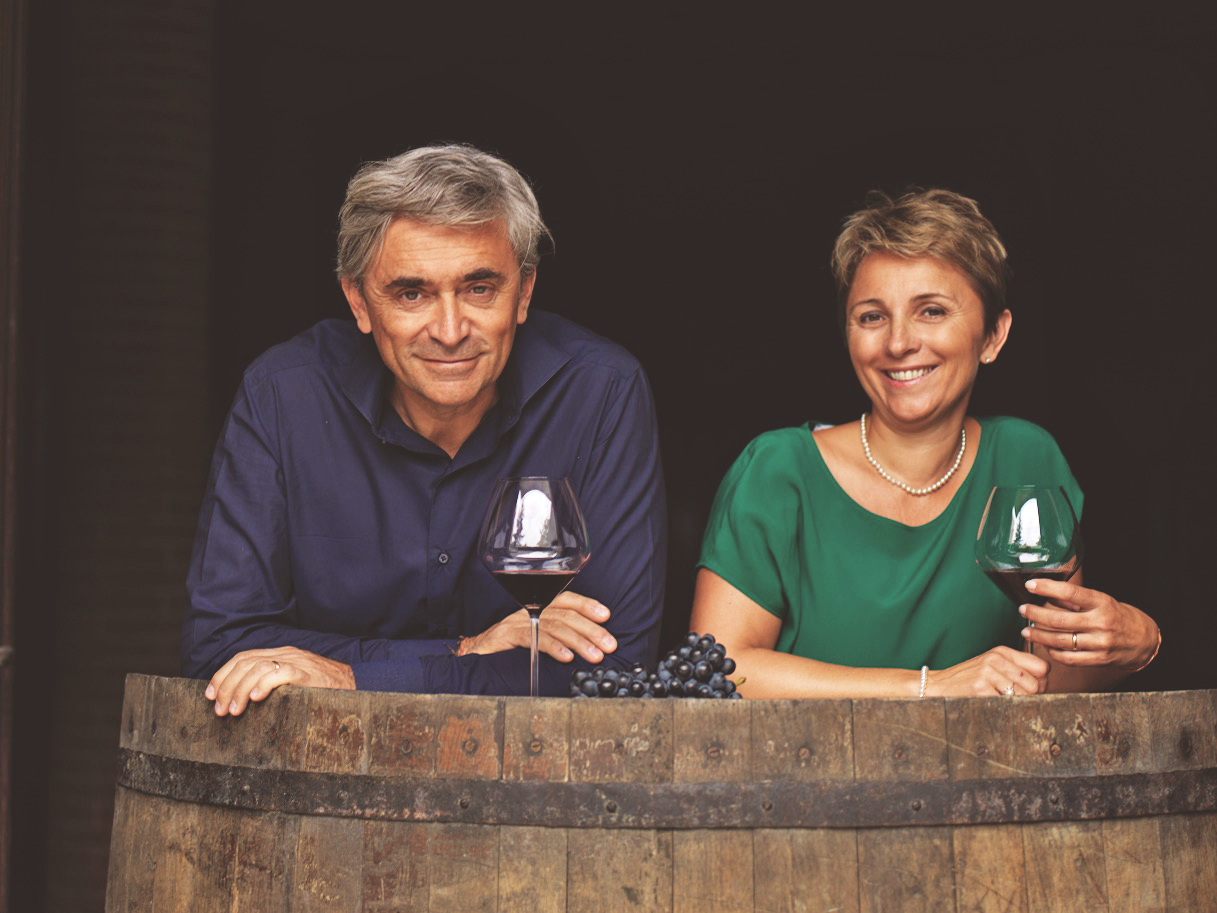 The Vietti's son, Luca Currado Vietti and his wife, Elena, carry on the family legacy. In 2016, Krause Holdings acquired the historic winery. The website notes this enabled "Luca and Elena, always at the head of Vietti brand, to add a number of prized crus to the estate's holdings, and be able as a result to look to a future with new, stimulating prospects, all while maintaining the family approach for which the cellar has always been known."
Vietti Nebbiolo Perbacco, Langhe DOC 2018 is vibrant and relaxed at the same time. Simple, straightforward delivery of quality nebbiolo fruit. Deft balance of tannin and acidity keeps this integrated and all its elements in check. Superb, serious wine at this price point. Pair with roasted red meats; slow-cooked brisket and barbecue; pot roast; hearty stews; lamb; wild game—venison, boar; butternut ravioli; meaty pasta dishes; roast turkey; braised duck; sausage; braised pork. Fattier meats do best with nebbiolo. Cheese—aged cheeses, especially those with high fat content to work with the tannins; parmigiano reggiano, buttata, cow's milk, goat cheese. $22-25