Vietti Roero Arneis DOCG 2019: Pale straw color; melon, citrus, almonds, flowers on fragrant nose; pear, white peach, yellow apple, apricot on the palate.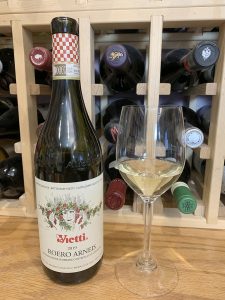 Dry; simple wine with no oak or tannin notes; light, pleasing fruit. Made 100% with arneis grapes from the Roero area in Santo Stefano Roero of Piedmont. Alcoholic fermentation occurred in a stainless steel autoclave at low temperature. To preserve acidity and freshness, there is no malolactic fermentation. Adequate acidity, but it is not sharp or dominant—arneis is lower acidity grape. Acidity presents mostly on the finish. Wine held on the lees until just before bottling to enhance mouthfeel and complexity. Light-medium body. 13.5% ABV
Arneis is similar to viognier with its richness and viscous mouthfeel. It is similar to pinot blanc with its flavors and aromas. In the Barolo region, it often was planted as a field blend with nebbiolo to soften the tannins and harshness of nebbiolo, especially young nebbiolo. Plus, when ripe, the grape's sweet scent attracted birds and kept them away from the more valuable Nebbiolo berries. That practice is not as prevalent today.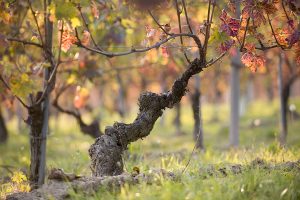 By the 1970s, arneis was near extinction as Italian winemakers focused more on nebbiolo. Only two makers continued to employ the grapes—Vietti, the maker of this example, and Bruno Giacosa. The grape made a comeback in the 1980s. Nearly all arneis plantings today are in the Roero and Langhe region of Piedmont.
Carlo Vietti founded the winery in the late 1800s in the Langhe hills atop the village of Castiglione Falletto. The website notes: "The estate has gradually grown over the course of time, and today the vineyards include some of the most highly-prized terroirs within the Barolo winegrowing area. Although they have been making wine for 4 generations, the turning point came in the 1960s when Luciana Vietti married winemaker and art connoisseur Alfredo Currado, whose intuitions—from the production of one of the first Barolo crus (Rocche di Castiglione–1961), through the single-varietal vinification of Arneis (1967) to the invention of Artist Labels (1974)—made him both symbol and architect of some of the most significant revolutions of the time."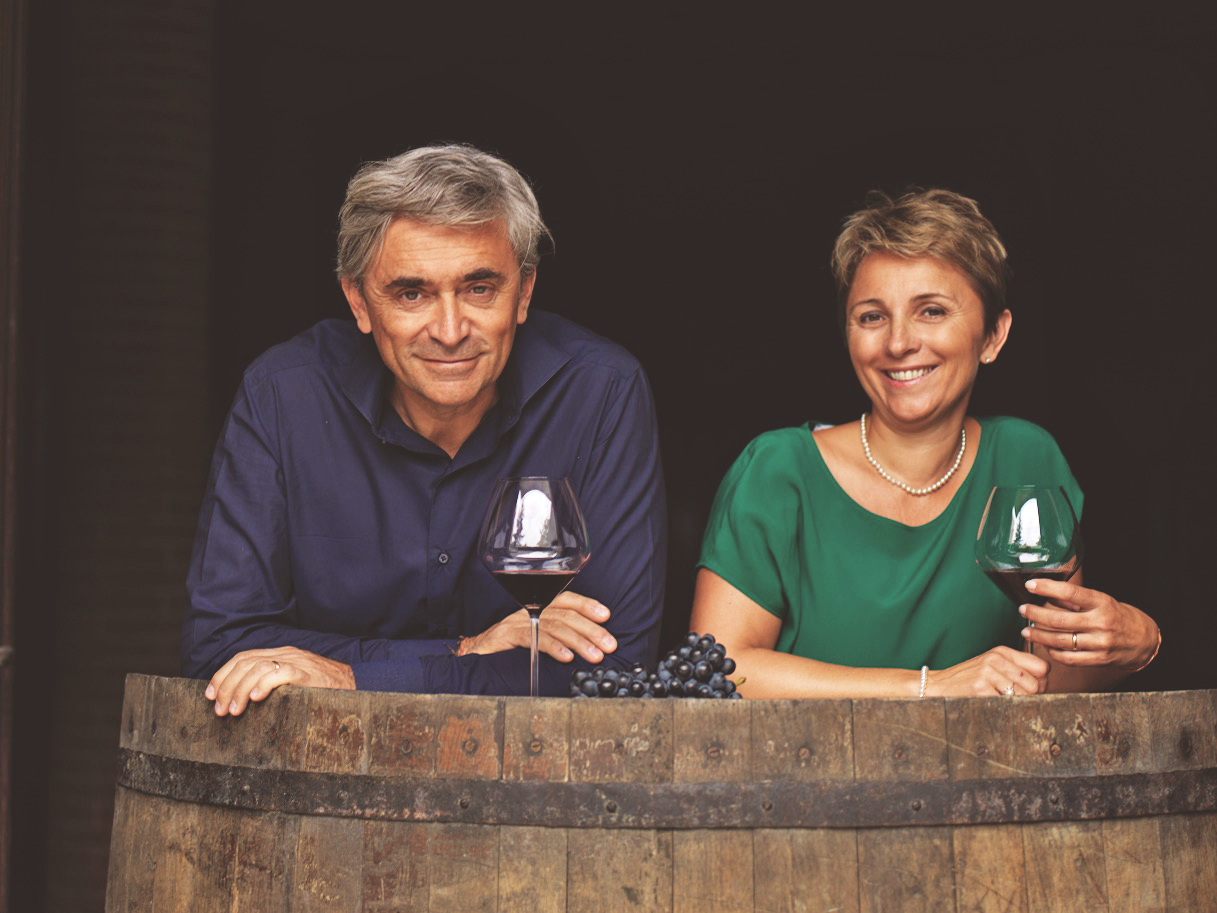 The Vietti's son, Luca Currado Vietti and his wife, Elena, carry on the family legacy. In 2016, Krause Holdings acquired the historic winery. The website notes this enabled "Luca and Elena, always at the head of Vietti brand, to add a number of prized crus to the estate's holdings, and be able as a result to look to a future with new, stimulating prospects, all while maintaining the family approach for which the cellar has always been known."
Vietti Roero Arneis DOCG 2019 is simple wine, fragrant, versatile, a nice complement to lighter foods or just enjoyed by itself. It fits in a viognier-pinot blanc spectrum. This is delicate and refined. No butter, no wood. Focus is on the elegant fruit. Works nicely as an aperitif with light hors d'oeuvres; seafood and light fish; light soups; simply prepared veal or pork; chicken; creamy cheeses. $18-23