Deep gold color; hints of citrus and wildflowers on very light nose; lemon meringue, apricot, peach, golden apple on the palate.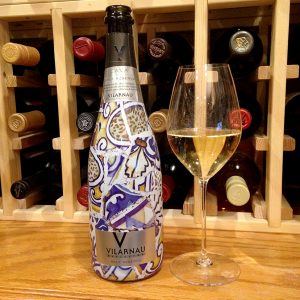 Brut (10 g/L RS) with excellent acidity (3.05 pH); clean, no bitterness or harsh edges. Fine and persistent bubbles. Crisp, refreshing from initial attack through the finish. Creamy mouthfeel intriguingly interacts with the crisp acidity that presents on the citrus attack and carries through to mid-palate where the tree fruits show. Citrus, lemon return on the finish.
The wine is a blend of 50% macabeo, 35% parellada, 15% xarel-lo, three traditional grapes in Spanish cava. Macabeo is the most planted white skin grape in northern Spain. Macabeo wines are dry, medium in acidity, and have notes of wildflowers and bitter almonds. I get some wildflowers in this effort, but we are spared the bitter almonds. Parellada brings citrus and golden apples to the blend. Xarel-lo delivers excellent acidity—it certainly plays that role here—and stone fruits, in this case to reinforce the apricot and peach. While many people may not have ever heard of these grapes, they are the classic combination in cava, especially around Barcelona in northeastern Spain (Catalonia).
Vilarnau is a relatively small, cutting-edge winey near Barcelona. It traces its roots to the 12th century. Vilarnau is a contraction of the Latin "Vila Arnau"—the Arnau family's country house. The first cava labeled Valarnau was created in 1949 using grapes that had been grown on the estate and sold to others for centuries. In 1982, Vilarnau became part of the González Byass company (owners of more than 20 companies).
A new winery was built and began making wine in 2005. Vilarnau celebrates a clear focus on sustainability: careful monitoring of energy consumption—biomass waste is used for heating; water management—harvesting rainwater on the winery roof for its adjacent lake; waste reduction—composting, recycling, packaging; and sustainable viticulture—certified organic by the Catalan Council for Organic Agriculture. Vilarnau uses no herbicides in its vineyards.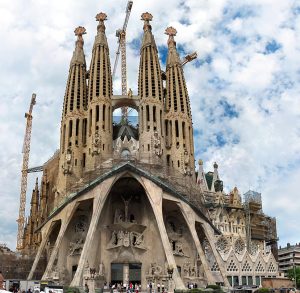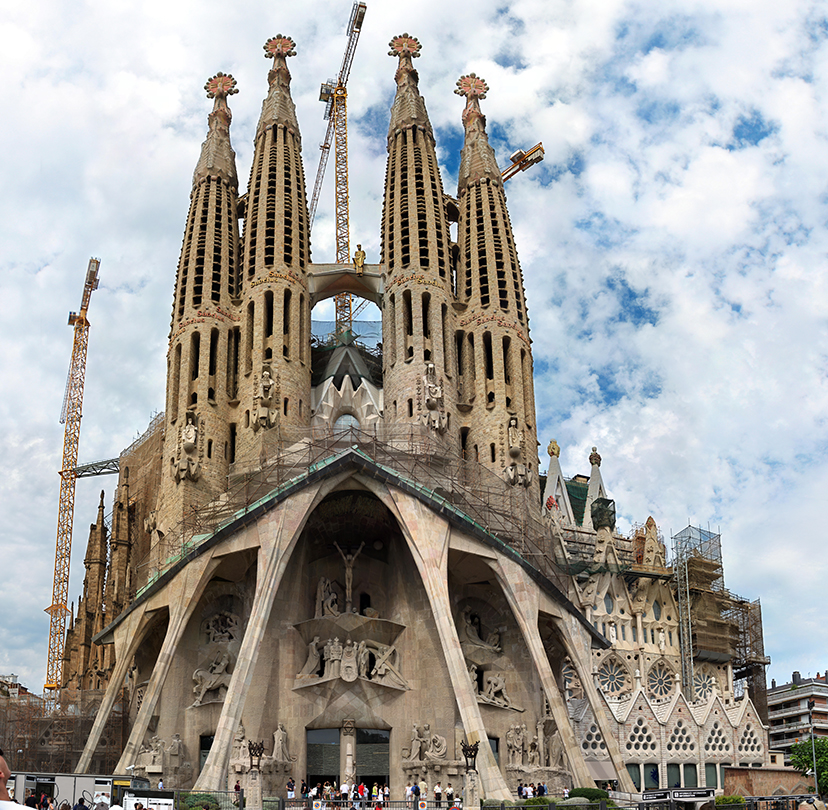 The dramatic label on this bottle is based on a type of mosaic—trencadís—used in Catalan modernism, and closely associated with architect Antoni Gaudi (Sagrada Familia Catholic Church in Barcelona is his masterwork). This wine is part of Vilarnau's Trencadís Edition series. The fantastic church and its mosaics that inspired the label has been under construction since 1882 and is still unfinished—cathedrals are supposed to take centuries to complete, and in some ways are never considered complete. Gaudi died in 1926. There is a link to the official church website below; Google the church name or Antoni Gaudi to see and learn more about this astonish piece of art and UNESCO World Heritage site that remains strikingly modern almost 150 years after it was conceived in Gaudi's mind.
Vilarnau Brut Reserva Cava NV is excellent example of classic Spanish cava using the classic three grapes at an "oh, my gosh" price. The nose is delicate, the tastes are citrus fruits—delicate lemon—and tree fruits. This is not fruit-forward wine, it is just a nicely integrated, refreshing, tasty experience that should please wide range of palates. With its dramatic bottle labeling, lightness, and superb acidity it can be an aperitif star, a fun-in-the-sun picnic or poolside pour. Superb acidity also makes this an easy pair with tapas, pasta, paella, fideuà (seafood dish like paella, but made with noodles rather than rice), cheese pizza, baked and pan-seared fish, fatty fish, chicken dishes, pork tenderloin, fatty dishes (where the cleansing acidity shines), lamb, salads with fruits (especially grapes, apples, pears), goat cheese, light and sweet desserts with red fruit flavors. $9-15
Sagrada Familia Catholic Church, Barcelona