Medium gold-straw color; citrus, lemon zest, white flowers, yeast on the nose; citrus, lemon, white peach, orange zest, chalk on the delicate palate.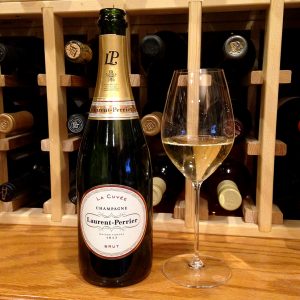 Brut; smooth; subtle, refined and persistent mousse; really excellent acidity. Classic blend of 55% chardonnay, 35% pinot noir, 10% meunier; 100% fermented in stainless steel—a Laurent-Perrier signature since the 1950s. Wonderful balance and purity, what a chard-based Champagne should taste like.
André Michel founded the House of Laurent-Perrier in 1812 and took the name Vve Laurent-Perrier when Mathilde Perrier, the widow of Eugène Laurent, combined the two family names to expand the business. Eugénie Hortense Laurent, Mathilde's daughter, inherited the house in 1925 and sold it to Marie-Louise Lanson de Nonancourt in 1939.
During World War II, Marie-Louise ran the business while her two sons, Maurice and Bernard, joined the French Resistance. Maurice died in a German concentration camp. Bernard Bernard de Nonancourt survived and began an extensive wine apprenticeship; in 1948 he assumed the position of chairman and chief executive officer. He led the way to create the signature Laurent-Perrier style of freshness, lightness, and elegance with an emphasis on chardonnay grapes and fermentation in stainless steel.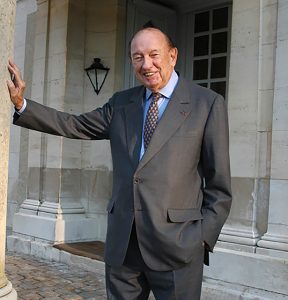 Today, Laurent-Perrier is sold in more than 160 countries and is the world's third best-selling Champagne brand behind Moët et Chandon and Veuve Clicquot. It also is one of the few family-owned Champagne houses in the world.
Laurent-Perrier La Cuvée Brut Champagne NV has superb, cutting acidity, purity, and vivid citrus-focused fruits. One of the world-class Champagnes you should sip during your life's journey into wine. Delicacy and lightness are hallmarks of the Laurent-Perrier style. Lively, crisp, clean. As a result, this shows best as an aperitif, but also will pair with lighter fish and poultry. $50