Deep gold color; pineapple, green apple, flowers on the nose; pear, honeydew melon, grapefruit, lemon, apple, hazelnut on the palate.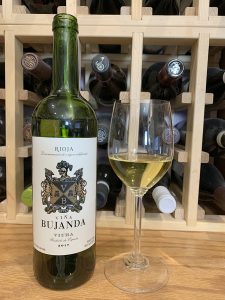 Dry; good acidity (3.4 pH); medium-light body. No tannin, no oak. Bold and fruity. Somewhat one-dimensional, but lively, fresh, clean. Fruit forward, easy drinker. Viura is widely grown in Rioja region of northeastern Spain, where this wine is made. Called macabeo outside Rioja, it also is grown in the cava producing areas near Barcelona and the Languedox-Roussillon region of France. 12.5% ABV
Fermentation-maceration in temperature-controlled stainless steel tanks. While Rioja often finishes viura in oak, this saw no oak treatment.
Joaquín Martínez Bujanda built the first winery in Oyón in Rioja in 1889. That modest effort made wine Bujanda grew himself. In the 1950s, the next generation created Cosecheros y Criadore and expanded the operation to make wines for export. Carlos and Pilar Martínez Bujanda established their first project in 1999, Finca Valpeidra. Later, they established Viña Bujanda.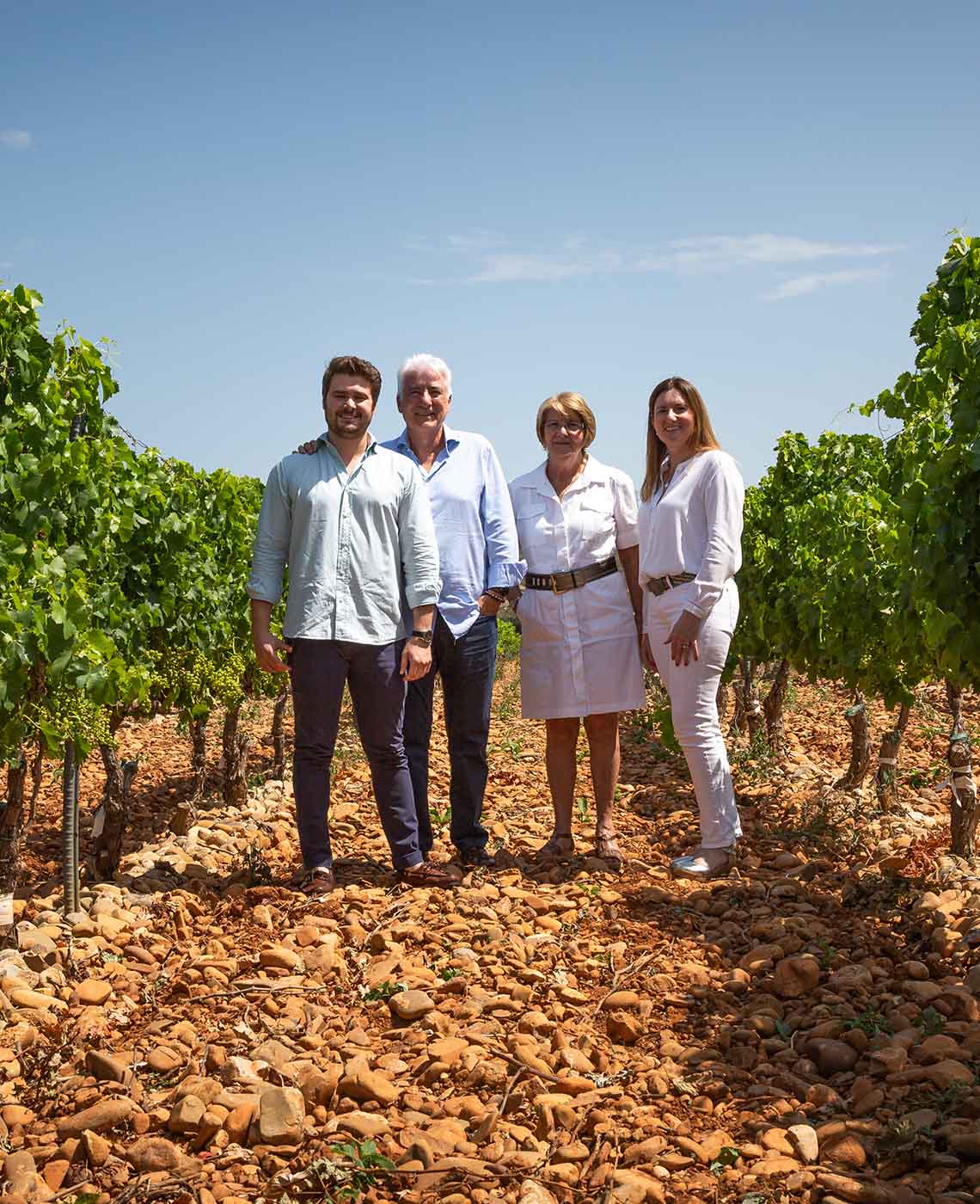 Viña Bujanda's website notes its background: "Viña Bujanda is the project that Carlos and Pillar Martínez Bujanda decided to launch from their home town, Oyón. This is where their great-grandfather, Joaquín Martínez Bujanda, founded the original family winery that has created this dynasty of vine growers and wine makers and whose fourth and fifth generation are now in charge of the business."
The Familia Martínez Bujanda owns almost 300 acres of vineyards in the Rioja Denominación de Origen Calificada (DOCa). Vines average age is 30 years; they are located in 28 plots. Bujanda opened a modern winery in 2009. Production is around 800,000 bottles annually.
Viña Bujanda Viura 2017 is fruit-forward, straightforward play using the prime white grape of Rioja. Nice every day drinker. Pair with salads; grilled vegetables; lean fish; pork; chicken and poultry in general; appetizers and snacks; cured meat, charcuterie. $15-17