Deep ruby color; cherry, blackberry, black fruits, mint, vanilla on the nose; cherry, plum, blackcurrant, raspberry, chocolate, oak on the palate.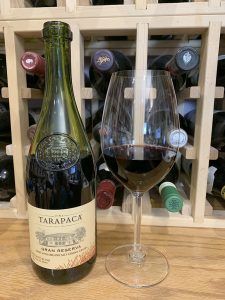 Dry; ripe, polished tannins and balancing acidity. Full body. Welcomed depth and balance for a wine at this price point. Blend of 31% cabernet franc, 26% syrah, 22% carmenère, 11% merlot, 10% cabernet sauvignon—all organically grown grapes. The blend changes year-to-year depending upon the harvest. Smooth, with a little burn on impressive, extended finish even though alcohol somewhat restrained—14% ABV.
The present-day story of Viña Tarapacá begins in 2008 when it merged with Viña San Pedro to form the VSPT Wine Group, but its origins are much older. The winery started in 1874 in the foothills of the Chilean side of the Andes Mountain, founded by renowned winemaker Don Francisco de Rojas y Salamanca, who named the operation Viña de Rojas. It became one of Chile's most traditional and historical wineries and a benchmark for Chilean viticulture.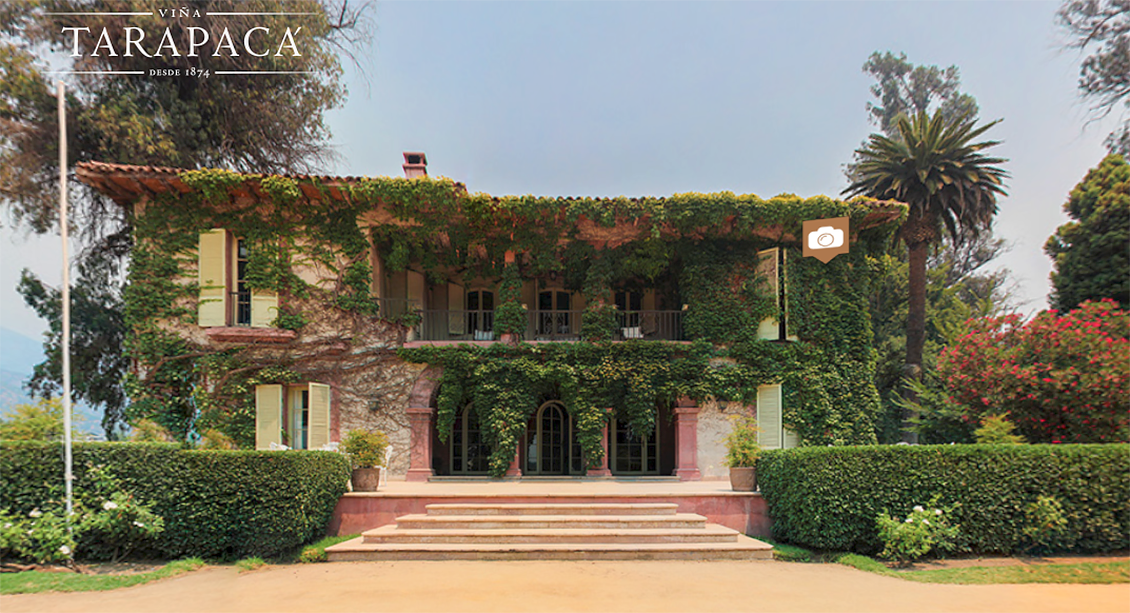 In 1892, Don Antonio Zavala acquired the winery and renamed it Viña Zavala. When Zavala and his wife divorced, she acquired the property and renamed it Viña Tarapacá Ex Zavala to honor Don Arturo Alessandri, twice president of Chile, whose nickname was "The Lion of Tarapaca." In 1927, the winery added a guest house built in a Tuscan style. Today a depiction of this house is on all the labels of Tarapaća wines and on the embossed seal on Gran Reserve Tarapacá wines.
Viña Tarapacá has long been committed to sustainable practices that cover economic, social, and environmental areas, including conserving biodiversity around their vineyards. Viña Tarpacá was the first Chilean winery to have a mini hydroelectric plant to generate 60% of the winery's energy consumption. Any electricity not consumed is fed into the national grid to help Chile meet its clean energy goals.
Grapes for this effort came from Viña Tarapacá's El Rosario Estate where there are 1,510 acres planted in vines. The estate and winery is located in Isla de Maipo, about 30 miles southwest of Santiago. The area is surrounded by mountains and the Maipo River and is considered the finest and most traditional wine area in Chile.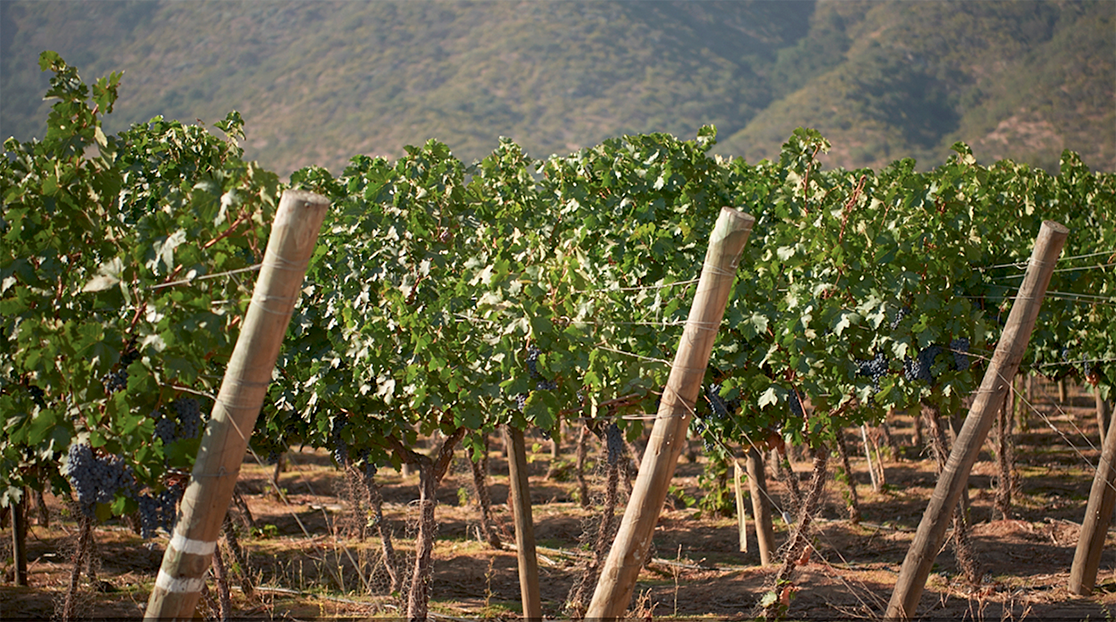 Viña Tarapacá Gran Reserva Red Wine Blend 2018 is rich, tasty, interesting blend led by cab franc. All organically grown grapes from Maipo Valley in Chile. Good mouthfeel. Easy drinker. Interesting touch of rusticity that adds to the package with some surprises to intrigue you on the finish. Pair with grilled, roasted, sautéed, broiled red meats; comfort food—burgers, meatloaf, spaghetti and meatballs; lamb; veal; venison; tuna and albacore; mushroom risotto; sausage; hard cheeses. $16-20