Medium ruby color; red cherry, pomegranate, flowers on the nose; raspberry, strawberry, red cherry, plum, oak on the palate.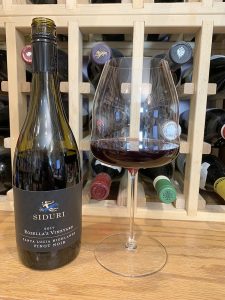 Dry; mild, graceful tannins easily balanced by good acidity for a pinot noir (3.58 pH). The cool afternoon breezes in the Santa Lucia Highlands helps deliver acidity, while several heat waves in 2017 helped ripen fruits and deliver a tasty, palate pleasuring pour. Medium body with congenial texture. The wine spent 14 months in French oak, 40% new, to secure some oak notes, but they are appropriate and do not obscure the fruit. 14.7% ABV
This is a blend of clones rather than grape varieties: Dijon, 115m 777, 828. The tasting notes: "The Rosella's Vineyard Pinot Noir is always something of a puzzle. There are a number of different pieces that can fit together in any number of different ways, but the picture is only correct when they fit together in a certain manner. We purchase 4 different clones from the Rosella's Vineyard and each wine is interesting within themselves but not quite complete. It is ony when blending them together that the picture becomes clear and we can come up with a compelling Rosella's Vineyard Pinot Noir. This is undoubtedly why we often spend more time blending the Rosella's Pinot Noir than any other Siduri wine."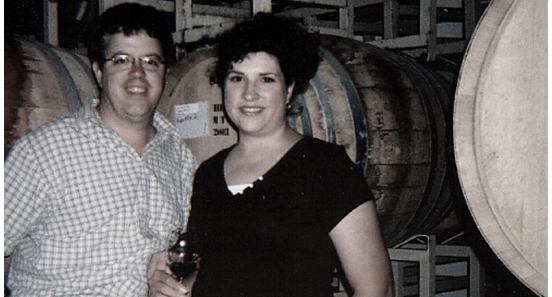 Siduri is made by cult pinot noir winemaker Adam Lee. The Siduri story began when Adam and his wife Dianna moved from Texas to California. In Texas, he was the wine buyer for Neiman Marcus and she worked in the epicure department (department dedicated to refined tastes, especially in food and wine). Adam came to California with hopes of being a wine writer. He and his wife put their savings into the adventure. They found a grape grower who sold them grapes from a single acre.
The Lees nursed the vineyard, then produced four barrels of pinot noir. In a charming story available on a video on the Siduri website (worth watching), Adam recounts how he and Dianna drank a bit too much of the wine one night and recklessly left a bottle with the concierge at a hotel where Robert Parker was staying. As recounted in the video, they woke up the next morning and asked "what have we done?" Not to worry. Parker loved the effort and ranked it among the highest pinots of the year. A business was born. And then it flourished. Texas kids make good on the Left Coast.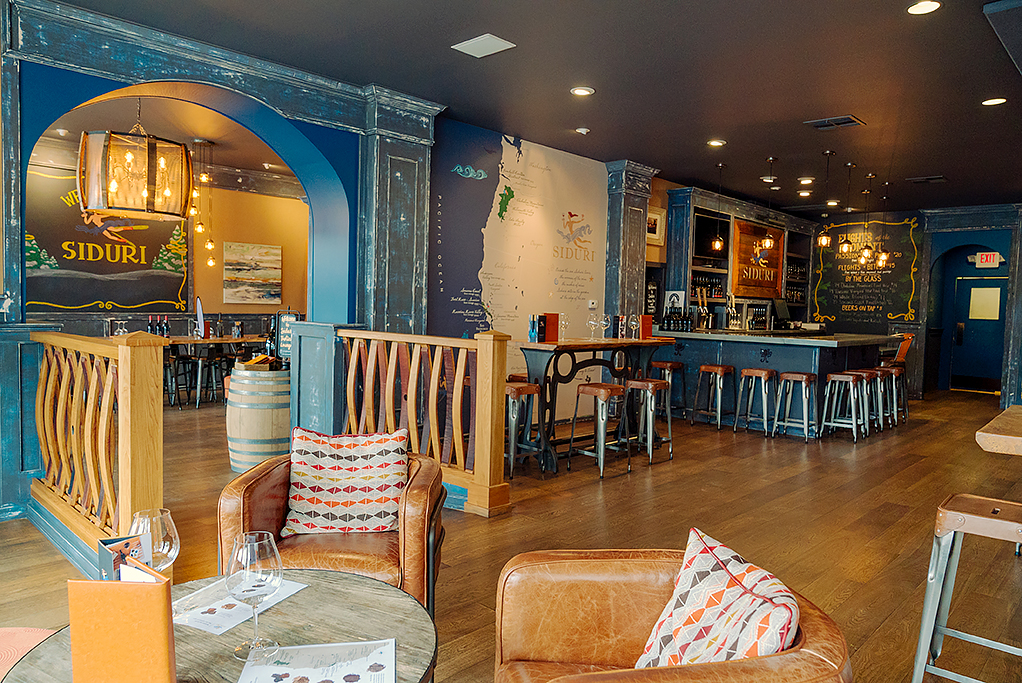 It did not end there. In 2015, Kendall-Jackson Family Estates—Jackson Family Wines—acquired Siduri and the Lee's non-pinot label, Novy. Lee remains the winemaker. Jackson Family Wines pushed new money into the operation—renovating the tasting room and other improvements and opened a second tasting room in Healdsburg. There are two dozen or more individual labels in the Siduri pinot noir efforts, plus non-pinot offerings under the Novy label, which emphasize syrah and zinfandel.
Siduri is the Sumerian goddess of wine. She welcomed the hero in the Epic of Gilgamish to a garden with its tree of life hung with ruby red fruits with tendrils. She is a wise female divinity associated with fermentation of both wine and beer. Her name means "young woman."
Siduri Pinot Noir Rosella's Vineyard, Santa Lucia Highlands 2017 delivers juicy, bright red fruits framed by pleasing acidity and oak and spice notes. Soft, pleasant, fresh, layered. All you expect from a Siduri/Adan Lee effort. You easily can enjoy this as a cocktail, solo pour, or matched with neutral wine crackers and/or a charcuterie board. Food pairing: salmon and other fatty fish; turkey, baked chicken; pork tenderloin; lamb chops, lighter cuts of beef, veal. $55-65
Extended YouTube interview with Adam Lee