Deep ruby color; red plum, blackberry, cherry, violets on the nose; blackberry, plum, dark cherry, oak, vanilla on the palate.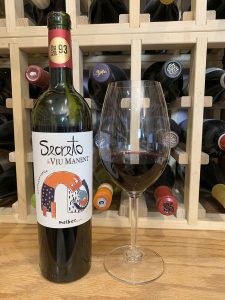 Dry; mild tannins, soft, lush, drinks like a merlot. Balanced, good acidity (3.69 pH). Savory, smooth, very approachable—especially after a wee bit of time in glass, but decanting is not needed. This is excellent example of how a bit of swirling and patience pays off.
Blend of 85% malbec and 15% "secret." Grapes de-stemmed into stainless steel tanks for three-day pre-fermentation maceration under temperature control to extract more color and aroma. Fermented with native yeasts with pump-overs four times a day. Malolactic fermentation in oak barrels; 36% of the wine aged 10 months in French oak; remainder aged in stainless steel and concrete for fruitiness, freshness, and smooth mouthfeel. 13.5% ABV
The Viu family founded the winery in 1935 in Santiago de Chile. Founders included Catalonian immigrant Migue Viu-Garcia and his two sons, Agustin and Miguel Viu-Manent. They bottled and sold wine in the local market under the Vinos Viu brand.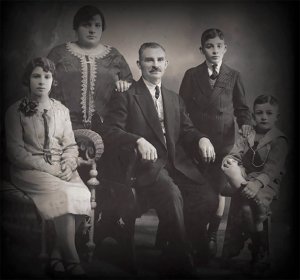 In 1966, Miguel Viu-Manent fulfilled a long-held dream when he acquired the Hacienda San Carlos de Cunaco in the Colchagua Valley. The property included more than 370 acres of pre-phylloxera vines, a winery, and manor house. Miguel knew the property well since it provided the grapes and wine sold as Vinos Viu.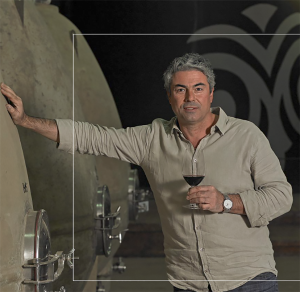 Today, Viu Manent is in the third generation of ownership, led by Jose Miguel Viu since 2000. The website notes a commitment to sustainability, a common theme in Chilean wine operations: "Viña Viu Manent bases its corporate objectives on Sustainability, Quality, Food Safety, and the Environment, which are recognized as strategic pillars and our philosophy of working as a way of ensuring our commitment to our community, customers, collaborators, and the sustainable development of our country."
Viu Manent Secreto Malbec, Valle de Colchagua, Chile 2019 is fulsome with rich, savory, dark fruit flavors. Good structure and balance. Superb QPR (quality-price ratio). Pair with beef dishes of all kinds, but particularly good with leaner cuts; barbecue; lamb; pork—sweet and sour pork would work well, so would pork chops; sausage; poultry. Cheese—hard, mature cheddar, blue cheese, melted Swiss, asiago, muenster, gouda, brie, gorgonzola, camembert. $13-16