Pale gold color; lemon, apple, honeysuckle, orange blossom, fig, lanolin on the nose; pear, yellow peach, apple, lemon-lime, honeydew melon, honeycomb-beeswax on the palate.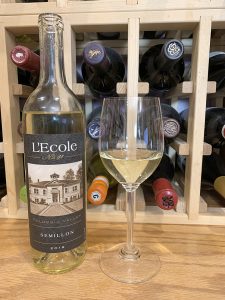 Dry; supple and full, pleasing, creamy mouthfeel. Very good acidity (3.25 pH). Rich fruit flavors; medium body. Nice layers from initial attack through a finish that buzzes with honeycomb sweetness from the ripe grapes. Delicious and versatile. 13.5% ABV
Washington State has some of the world's best terroir for rich, complex sémillon. The Graves region of Bordeaux and the Hunter Valley of Australia are the others. Sémillon has been a L'Ecole specialty since 1983. World-regarded expert, Jancis Robinson, in her definitive book The Oxford Companion to Wine, wrote of E'Ecole: "One of the most notable producers of this variety."
Their 2019 effort continues to showcase their serious sémillon skills. It is a blend of 88% sémillon and 12% sauvignon blanc. The grapes were harvested in the cool morning, then whole-cluster-pressed to tank. Juice was racked off the solids into mostly neutral, tight-grained French oak, followed by barrel fermentation in older French oak to engender richness and complexity. Half of the wine aged on the lees for several months, further adding depth and complexity.
L'Ecole produces two labels, a black and a white. Black labels, such as this one, emphasize the region of river drainage of the Columbia River, including the Yakima, Snake, and Walla Walla rivers. The region is in the rain shadow of the Cascade Mountains with a dry, sunny, and earm climate. Black label has more production and distribution than white label (and lower prices), so you have a good chance of finding this wine, or contact the winery for online purchase.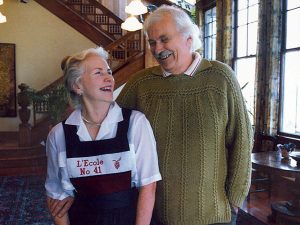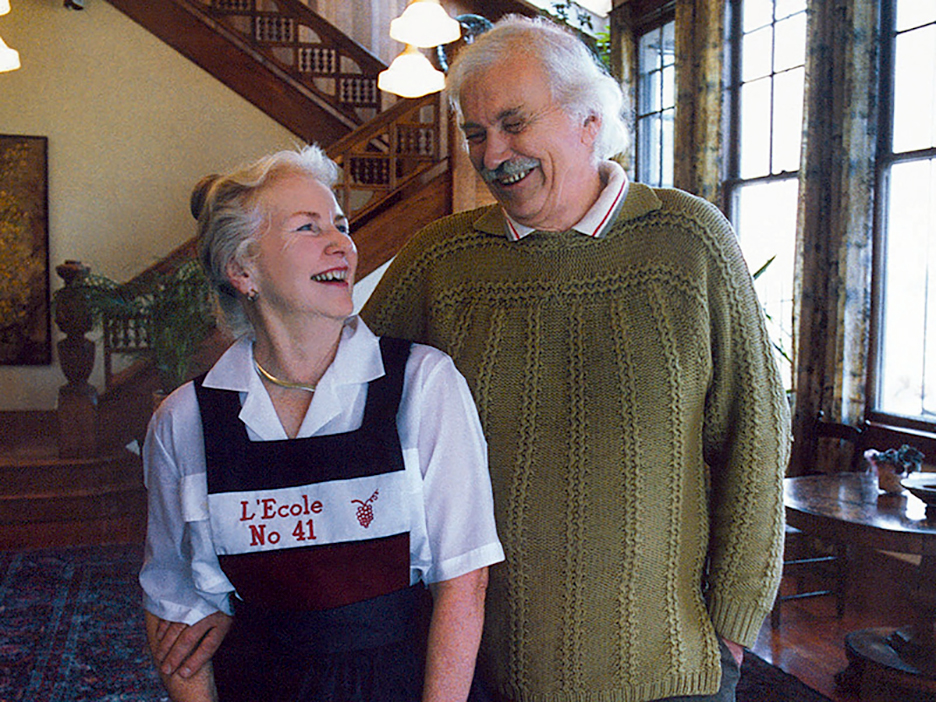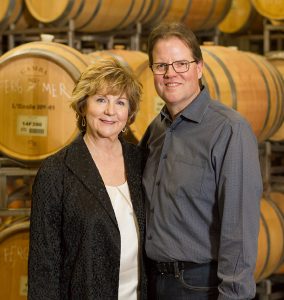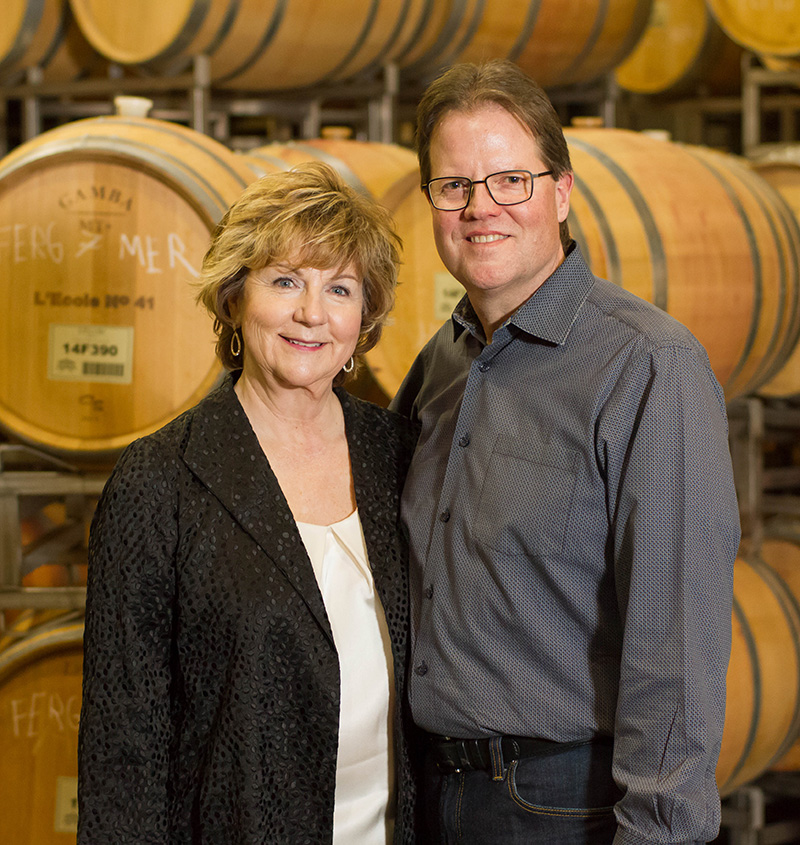 Baker and Jean Ferguson founded the winery in 1983 in the Walla Walla Valley, just the third winery in the Valley. It is housed in the historic Frenchtown School, which appears on the label. The Fergusons' daughter, Megan, and her husband, Marty Clubb, built on the Fergusons' legacy.
The website notes: "Our focus is to produce ultra-premium, distinctive wines that reflect the unmistakable typicity of Washington State and the unique terroir of our Walla Walla Valley vineyards.  We are engaged in growing and making 100% of our wine.  Each bottle is handcrafted with a commitment to quality in the vineyards and the winery. More than three decades of winemaking experience, ongoing investments in our Walla Walla Estate Ferguson and Seven Hills Vineyards, and long-term relationships with many of the most prominent vineyards in Washington State are central to our well-known reputation for quality and consistency across our wine portfolio."

Very old vines are a key to L'Ecole success. Many were planted in the 1970s and 1980s. Winery literature notes: "Meticulously managed to L'Ecole specifications, we farm the same vineyards and specific blocks of fruit each year with the goal of achieving the highest level of quality. These efforts contribute significantly to the trustworthy reputation of our wines vintage after vintage."
L'Ecole No. 41 Semillon, Columbia Valley 2019 continues Washington State's and L'Ecole's record of astonishing value and quality with sémillon. L'Ecole's sémillon efforts consistently are stunning wines and equally stunning values. This delivers a top-tier libation for less than a Benjamin. Astonishing opportunity. Do not pass it up.
Pair with rich fish like black cod; shellfish; lobster; chicken dishes with white sauces; lemongrass chicken; pork chops; creamy risotto; Spanish paella. Cheese—chèvre, goat cheese, milder cheddar, double glouchester, gouda, manchego, brie, camembert, sheep's milk cheeses. $15-18