Deep garnet color; plum, blackberry, cherry on the nose; plum, cherry, blueberry, blackberry, chocolate, tobacco on the palate.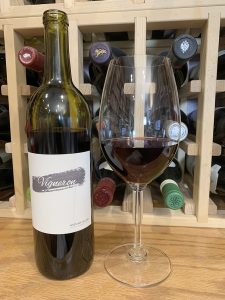 Dry; tasty tannins, less assertive than I expected with petite sirah and tannat. Blend of petite sirah, malbec, syrah, and tannat. Acidity balances the tannins and the admirably reserved alcohol (13.6% ABV). Medium-plus body.
There is heavyweight dark fruit at play here in these estate-grown Texas grapes. Petite sirah delivers dark fruit and bold tannins. Tannat—the principal grape of Uruguay—may have the highest polyphenols (antioxidants) of any grape. Syrah brings body and meaty notes plus some tannin and acidity. Malbec—the darling of Argentina—also delivers body and somewhat less tannin and acidity than the other grapes in the blend.
Westcave owners and winemakers Allan and Margaret Fetty earn applause for harmoniously pulling these grapes together and producing a very drinkable wine. This easily could have gone off the rails, and it did not. The couple started in the grape and wine business in 1999 with three acres of grapes between Dripping Springs and Spicewood. They expanded their operation to nine acres and got into winemaking in addition to grape growing, eventually making wine and operating a tasting room on the Hamilton Pool Road.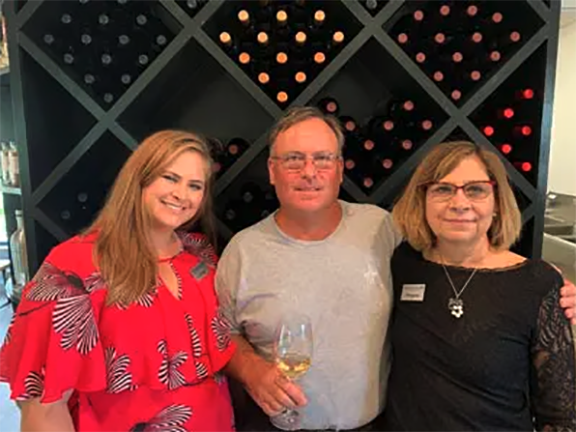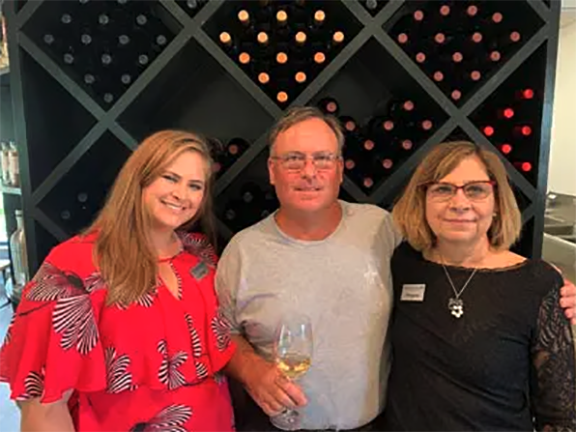 In 2020, to the joy of many Texas wine aficionados, they moved Westcave Cellars Winery & Brewery (they also make craft beer) to Hye, 10 miles west of Johnson City. The location is on Highway 290—the Texas equivalent of California's North Coast wine Highway 29.
The website notes: "The new location boasts a modern tasting room, brewery, and a state-of-the-art winery. For the first time ever, all equipment, wine, and case goods are together on one site. One thing has not changed, though—guests still enjoy analyzing the rich aromas and delicious flavor profiles of 100% Texas wine and beer through the tastings led by our knowledgeable and hospitable staff."
Westcave Cellars Vigneron Texas Hill Country Estate Red Wine 2018 is rich with a flood of dark fruits. Surprisingly well-behaved and balanced, an impressive achievement with a petite sirah-malbec-syrah-tannat blend. Serious wine, but at the same time an easy drinker in its niche. Yet another demonstration of high-quality, well-made Texas wine. Pair with red meat—grilled, roasted, broiled, sauteed, braised, combo (skillet-oven); lamb; veal; baked chicken; pizza, burgers, meatloaf. Cheese—wide range of hard and semi-hard aged cheese. This is very versatile wine. $50
Westcave Cellars Winery & Brewery website