'Tis season of giving, and what wine drinker would not like a wine-connected gift for Christmas?
They likely would appreciate quality wine, but wine-related stuff also works and lingers longer than an evening or two.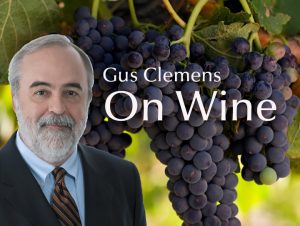 Stemware and decanters are obvious. Riedel is prestigious choice: extremely high quality, really thin rims that enhance your wine drinking experience. Expect to pay around $25 a glass. There are other choices—Schott Zwiesel makes quality crystal at lower prices, there are several other makers.
Warning: Quality stemware shatters no matter "dishwasher-safe" and "break-resistant" claims. Believe physics, not marketing blather.
Warning: When pondering incredibly fanciful decanters, have strategy to clean the thing before selecting one with labyrinthian coils or other heights of hallucinatory glass-blowing.
Some essentials are not holiday gift-worthy. Best corkscrews cost less than $10; stores throw them in for free if you buy enough wine. Charms you attach to stemware demand admittance to drawer where you put stuff you never use but fret about throwing away. Dainty screens you place on your glass to stop bugs when sipping outside have utility, but bugs are summer problems.
Then there are items so beautiful and wacky, practicality doesn't matter. "Wine Gems" by ANNA New York, created in conjunction with Kim Crawford, scores in this category and costs $76, so you won't be put down as a piker.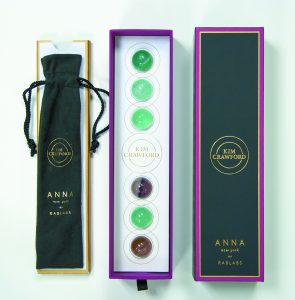 Six marble-size flourite stones are beautiful whatever their purpose and come in lovely presentation box. Chill stones in freezer, drop them into glass of white wine to maintain proper temperature. Different colors of flourite identify your glass. Whimsically, wackily weird for that special person on your list.
Tasting notes:
• Selby Sonoma County Sauvignon Blanc 2014: Well-balanced, snappy acidity, rich; extremely versatile—aperitif to food pairing. $16
• Kim Crawford Pinot Gris Marlborough 2014: Delightful fruit-forward sweetness with blade of New Zealand grass is balanced with palate-cleansing acidity; food friendly. $16
• Ponzi Vineyards Pinot Noir Willamette Valley 2012: Compare to commodity Mark West "pinot noir," experience different universes. $35-40
• Turkey Flat Barossa Valley Grenache 2010: Deliciously easy drinker with Aussie swagger. $37
Last round: I'm dreaming of a white Christmas, but if white runs out, I will settle for red.