Deep ruby-garnet color; blackcurrant, black cherry, spice on the nose; sour cherry, blackcurrant, plum, hint of chocolate on the palate.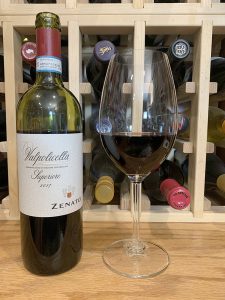 Dry; really smooth and inviting mouthfeel. Velvety tannins and balancing acidity (3.6 pH). Light-medium body. Blend of 80% corvina, 10% rondinella, 10% oseleta. Fermented in stainless steel for 12-15 days. Aged in French oak for 12 months.
Corvino is found almost exclusively in the Veneto region of Italy. It typically is the lead grape in the Valpolicella DOC, as it is with this example. Corvino also is the lead wine in amarone and amarone della Valpolicella where, because of the winemaking technique, it produces powerful, often higher alcohol wines. Here is presents as a relatively simple red without manipulation, and demonstrates the deliciousness that forms the basis of the more exalted iterations.
The superiore designation requires the grapes that go into the wine are harvested at a slightly higher sugar level than standard Valpolicella, thus producing a wine of somewhat higher alcohol. Still, corvina is not a high alcohol wine, and this checks in at 13.5% ABV. Potent, but not booze monsters of some other red wines.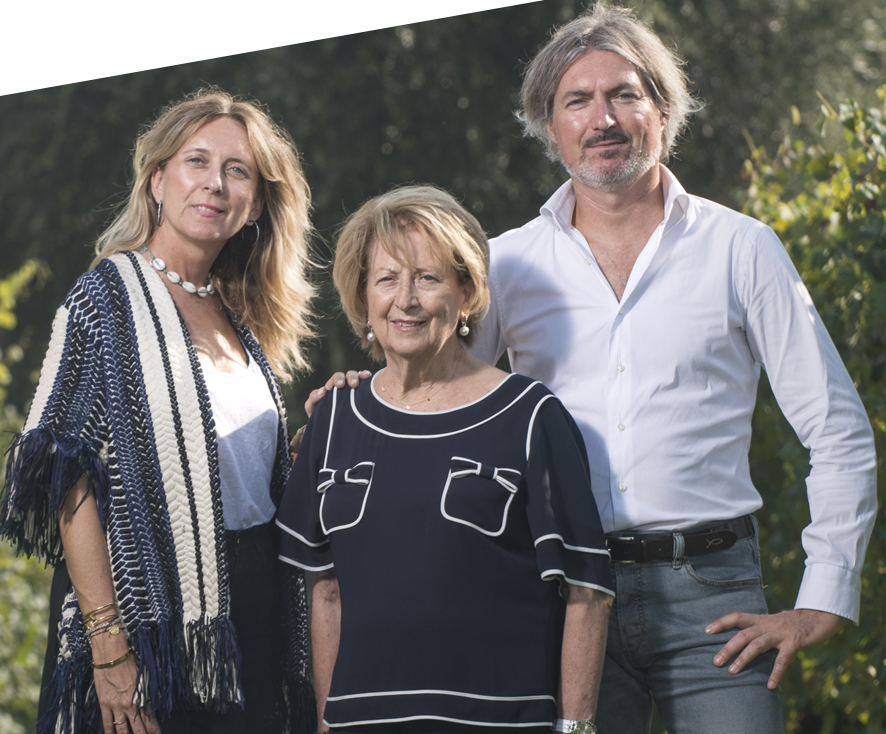 Sergio and Carla Zenato founded the winery in 1960. The original focus was exclusively on trebbiano di lugana, but as their children, Alberto and Nadia have taken over the business they have expanded the vision. Today they also make amarone with grapes from Valpolicella region and simpler Valpolicella such as this effort. Alberto is the winemaker while Nadia is in charge of marketing and promotional activities.
Zenato Valpolicella Superiore DOC 2017 is ripe, rich, supple, very easy drinker. Don't fret about tannins or big acidity, just enjoy a delicious red wine delight. The wine should be readily available—350,000 bottle produced. Well worth finding for a supple and enjoyable everyday red wine. Pair with antipasti; seared sashimi tuna; orange-glazed duck; pepperoni pizza; red-sauce pasta; risotto; pasta with meatballs; roasted chicken; pork in red sauce; barbecue. Cheese—pecorino; gorgonzola, piave. Actually, it is so forgiven it will be hard to pair with something that doesn't work. $14
U.S. importer of Zenato website