Light straw with hints of green color; green apple, white peach, pear, honeysuckle on the nose; honeydew melon, apple, peach, pear, citrus, almonds on the palate.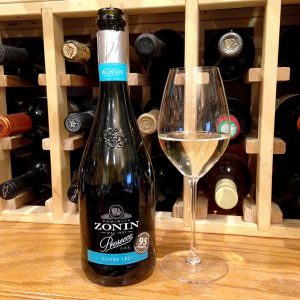 Brut, but superb fruitiness and flirtation with extra dry gives sense of sweetness. Persistent perlage. Light and frothy in the mouth. Crisp acidity delivers a clean, long, refreshing lemon/lemongrass tone to the effort. This effort has the sleek, black labeling on the bottle introduced in 2017.
By rule, prosecco must contain at least 85% glera grapes; this is 100% glera. Zonin is Italy's largest privately held wine company and owns the largest glera vineyards in the world, regardless of ownership structure. The company now is run by the seventh generation of the family. The "Cuvée 1821" on the label honors the company's beginnings. The Zonin website explains:
"In the historic headquarters of the Company, the Zonin family began to produce wines on a small scale in the early 1800s. In the next century, 'Commendatore' Domenico Zonin would initiate an aggressive marketing strategy. This dynamic man, born in 1899, lived to the venerable age of 101, technically spanning three centuries. His youthful spirit bore witness to dramatic transformations of a way of life that evolved into modern present day in which a seventh generation of the family runs the firm."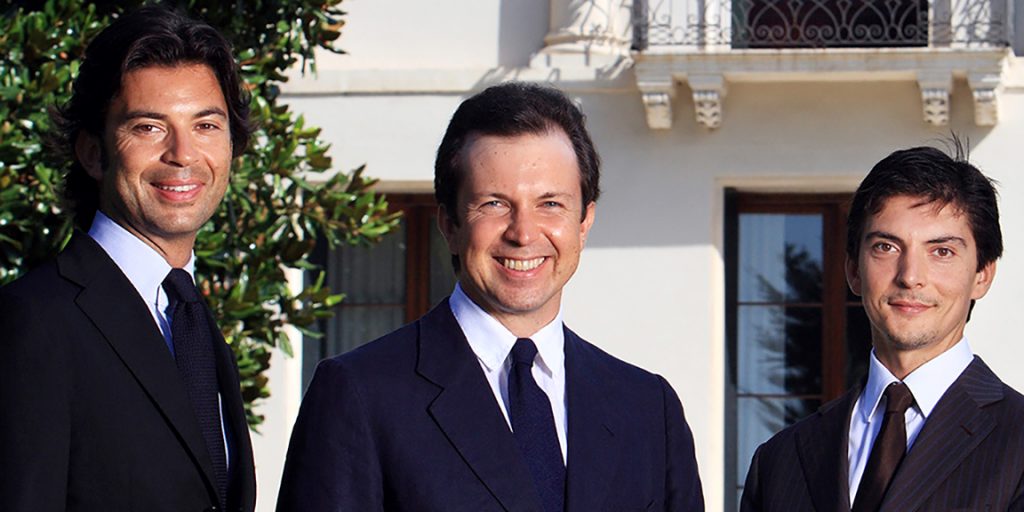 Prosecco is a wonderfully versatile wine. It sparkles as an aperitif. Every party or meal should start with this affordable, delicious, palate-plesuring pour. The world apparently agrees—prosecco is the next big thing in wine now, with sales soaring, exports up 67%-plus in a recent three-year period and glera harvests setting new records each year. By DOC law, prosecco can only be made in five Veneto provinces (Treviso, Venice, Vincenza, Padua, and Belluno) and four Friuli Venezia Giulia provinces (Gorizia, Pordenone, Trieste, and Udine). If you draw a line between the cities of Trieste, Venice, and Verona, the area north to the Austrian border is a very rough idea of the prosecco region in northeastern Italy.
Glera is a green-skinned grape. It likely is not a single variety but comes in three main sub-types: Glera Lungo, Glera Tondo, and Glera Nostrano. They are all similar, but the DNA is not quite the same. As happens in Italy, there are even more subdivisions that are different without there being a distinction—only white coats in labs could tell you which is which, and only by machine analysis, not by taste buds.
Glera is highly productive, allowing for the ocean of juice that helps fuel—along with the bulk Charmat production process—the affordable price of Prosecco compared to Champagne. Glera is high in acidity and fairly neutral on the palate, making it ideal for sparkling wine. Glera's aromatics typically are described as white peaches. It is light bodied and low in alcohol, which is why it is superb as an aperitif. The acidity and somewhat neutral taste also is why it goes well with so many foods.
Zonin Cuvée 1821 Prosecco Spumante Brut DOC NV is solid "every day" prosecco. The touch of sweetness will appeal to a range of drinkers without offending those who insist on bone dry—this remains a brut, just on the high end of sweetness in that classification. Pair with seared salmon, caprese salad or garden salad with balsamic vinegar, baked or roasted chicken, also can serve as an aperitif or paired with dessert. Prosecco also is the classic ingredient in a Bellini cocktail. $11-13