Medium straw color; citrus, green apple, petrol, flint on the nose; lemon-lime, green apple, clementine, minerality, honey on the palate.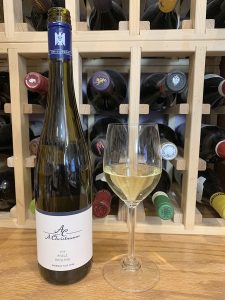 Dry—trocken, which means there is some residual sugar but not enough to be off-dry. As quality riesling often does, this delivers a simulacrum of sweetness, even honey, thanks to the ripe grapes. The amount of balancing acidity also plays into the German nomenclature scheme, and this has good balancing acidity. That is the magic of dry riesling—there is some sweetness, both from phenolic sweetness (ripe grapes) and dash of residual sugar, but all that is balanced by the superb acidity achieved because German riesling is grown in a cold climate.
The minerality on the mid-palate and finish delivers food-friendly saline elements. Bottom line, this is delicious iteration of dry riesling that will pair well with a range of foods—dry riesling is famous for this. 11.5% ABV

The wine comes from German Rheinland-Pfalz [Rhineland-Palatinate] situated in southwestern Germany. It is bordered by the states of North Rhine–Westphalia to the north, Hessen to the east, Baden-Württemberg to the southeast, and Saarland to the southwest and by France, Luxembourg, and Belgium to the south and west. The region has the world's largest wine festival in Bad Dürkheim, and also the first and best-known wine route, the Deutsche Weinstraße.
The 49-acre estate dates back to 1798. Steffen Christmann and his daughter Sophie run the vineyard and winery today. Weingut Christmann [Christmann Winery] has been certified biodynamic since 2002. Oskar Micheletti and Steffen Christmann are the winemakers.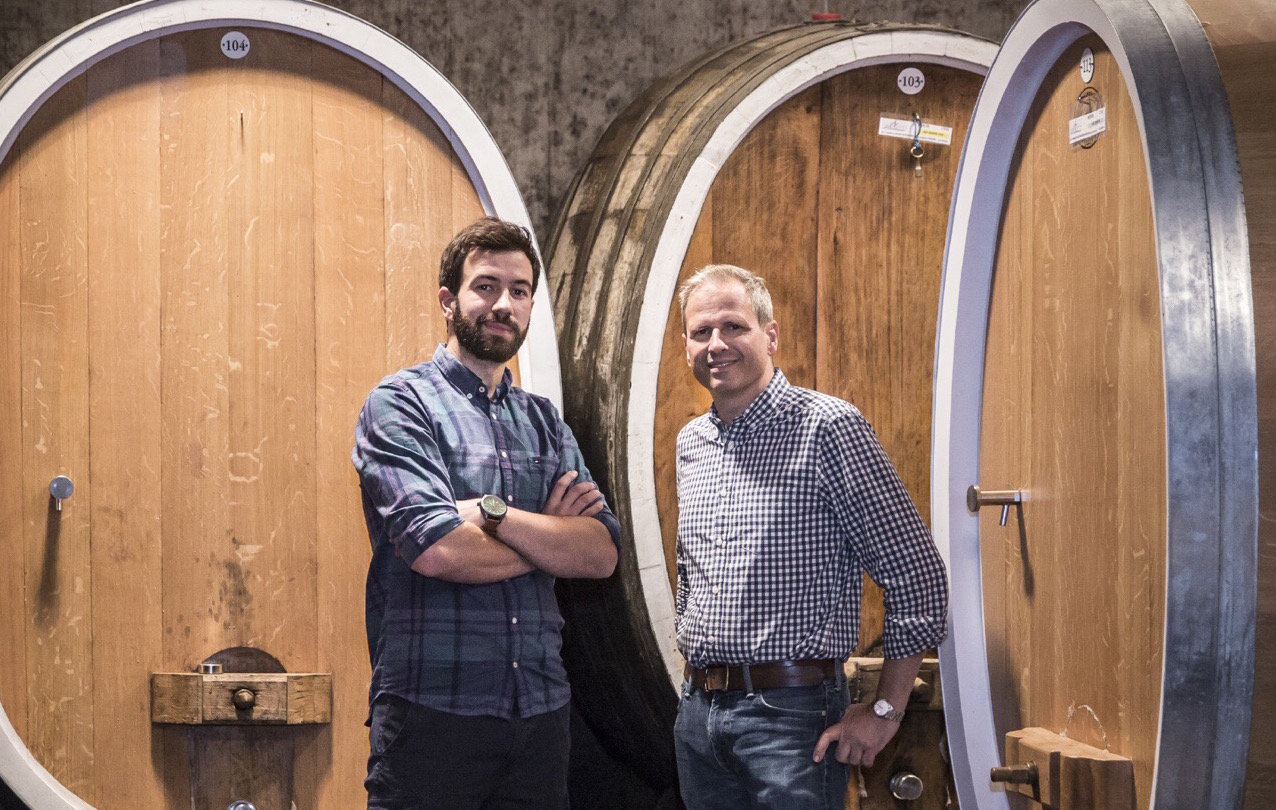 This wine is classified at VDP.Gutswein, the lowest of the classifications in the German VDP vineyard classification system, but it is a VDP (Verband Deutscher Prädikatsweingüter) wine. VDP is an organization of Germany's top wineries—around 200—that share a common aim of promoting the highest levels of quality. So, while this is gutswein—or entry-level—in the German system, it is entry level in an elite classification system.
VDP membership is by invitation only with producers known for long-standing quality and a commitment to excellence on a local and global level considered.  Members can be demoted from the VDP if they do not meet the organization's standards during a five year inspection.
A. Christmann Riesling, Pfalz 2018 is a quality, entry-level wine made from the first pickings from Weingut Christmann vineyards. It solidly delivers minerality, finesse, and elegance. Excellent balance of sweetness hint and acidity—a certain sign of a quality German riesling. Dry/trocken rieslings are marvelous food wines. Pair with fish, especially salmon and trout; shellfish; prawns and shrimp; sushi; pork, especially fatty cuts; lightly pickled vegetables; roasted cauliflower, onions and curry; spicy Asian-style fare; smoked meats and charcuterie board; goat cheese. $15-22