Deep ruby color; blackberry, plum, cherry, strawberry on the nose; dark cherry, blackberry, plum, fig, black pepper on the palate.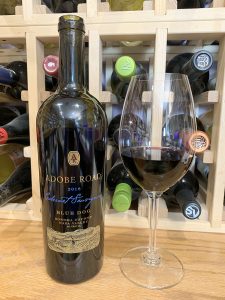 Dry; luxurious tannins—a signature feature of this effort. Reserved, balancing acidity—no reason to jostle with the tasty tannins. Blend of 52% Sonoma County fruit and 48% Napa Valley; 100% cabernet sauvignon fruit. Aged in 95% new French oak that is deftly done enhancement of the fruit, not pancake makeup to cover flaws. Adobe Road is consistently excellent in their use of wood. 14.7% ABV
One of the joys of sampling Adobe Road is they are not Groundhog Day wines where you can sigh and report "not much little different than their other label, but nice wine." This efforts flaunts the softer side of a pure cab play—even on pop-and-pour—but still delivers depth and richness that invites you to slide back in your chair on permit it to pleasure your palate.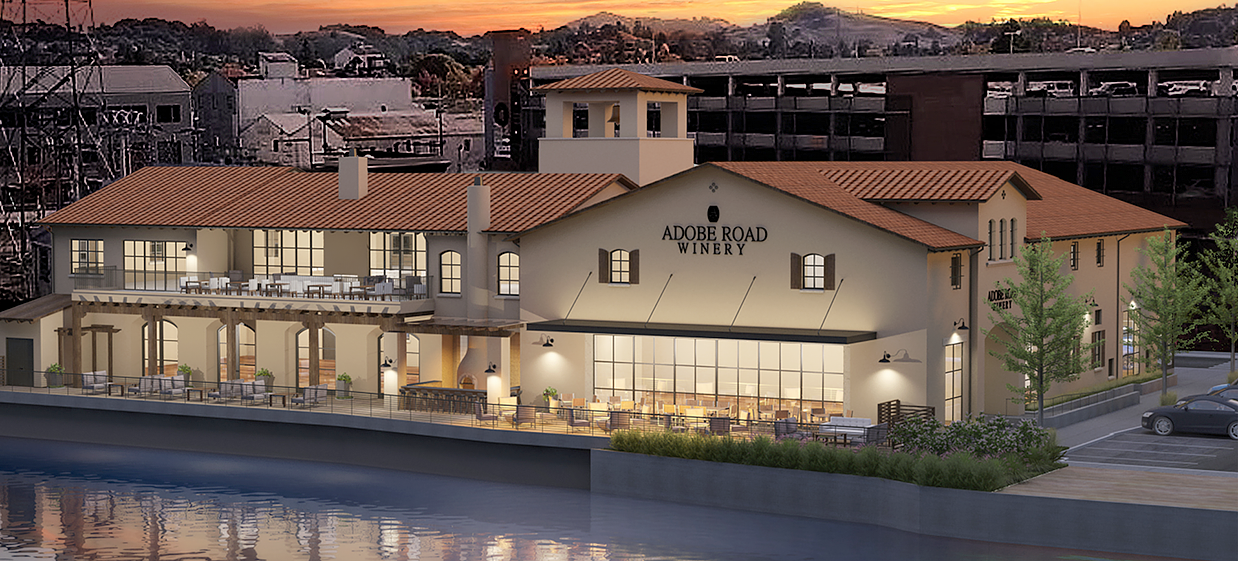 Adobe Road is a Petaluma-based winery using grapes from "carefully selected" vineyards, which means they are, at least in part, a negotiant operation and explains the differences in grape formulas. Adobe Road handicrafts small lots with minimal intervention that includes fermentation with native yeasts. They take what the California vintage offers and curates the grapes to deliver quality experiences.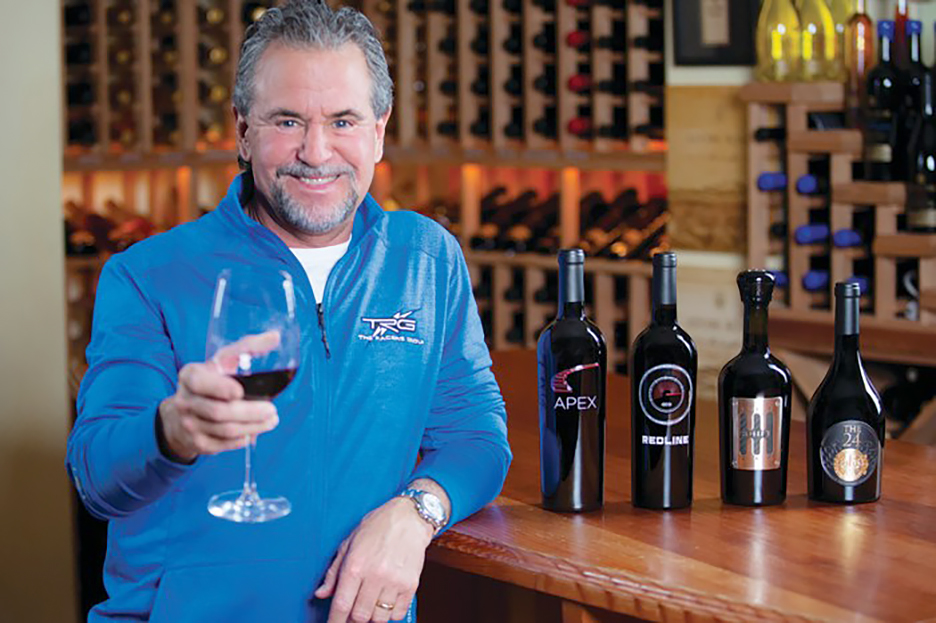 The winery was created by race car driver Kevin Buckler as an extension of his racing car team. Thus the names of his four ultra-premium wines. Other offerings in the "Racing Series" include Apex, RedLine, and The 24. Blue Dog Vineyard is a focus on a quality vineyard rather than a gasoline fumes and burning tires macho assertion—a good thing. As with other offerings, this employs engaging packaging. Which means a visually exciting seal that requires effort to get to the cork—an irritant for me, but I understand the marketing peeps pushing this. They get paid for radical innovations. The wine is good, but you also pay a premium for the packaging. Maybe there will be a time when the wine in the bottle is the reason for the buy. The wine is good enough to support that proposition.
The website: "There isn't always a need for speed. The winery is specifically designed to allow Kevin and his world-class winemaking team to spend time with each lot. Carefully monitoring each barrel, taking the time to make the right decisions, time to fully understand and manage the variables that go into crafting the perfect wines. You take one look at the winery—with its pristine state-of-the-art winemaking equipment and shiny, spotless floors—and you know there is a desire to make the best." Amen.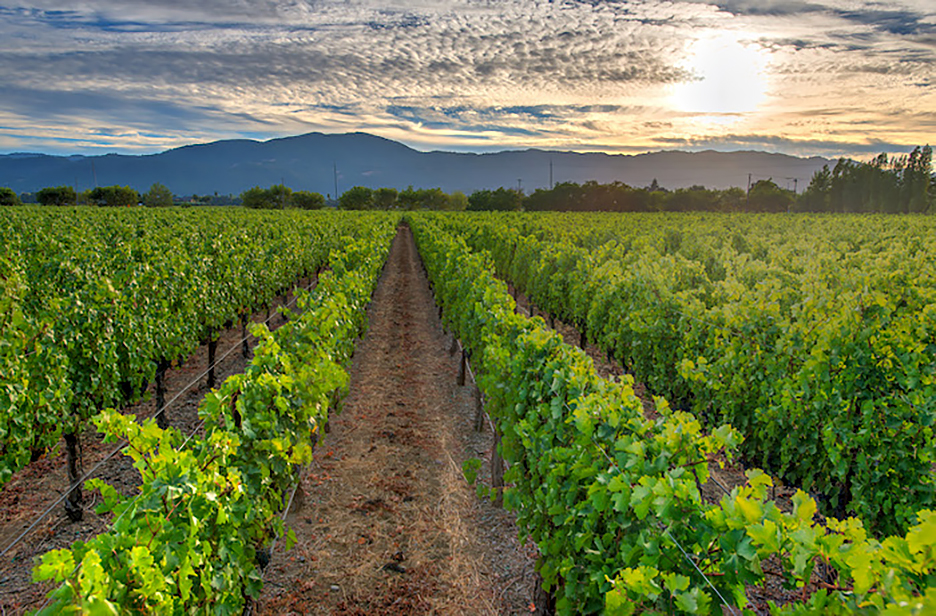 Adobe Road Blue Dog Vineyard Cabernet Sauvignon, Sonoma County, Napa Valley 2018 is another palate-pleasing pour from Adobe Road. The marketing gimmicks on the bottlings may shove the price up a bit that it needs to be, but the bottle with impress you friends and the wine is consistently excellent. Welcome to 21st century wine. Pair with ribeye steak and other grilled beef, although if you are going with very rich, heavily marbled cuts this may not work as well as a more assertive, tannic red; this will go well with higher-end cuts; lamb; wild game; pork. Cheese—milder aged cheeses, blue cheese, aged goat cheese, gouda, limburger, asiago, mozzarella, melted swiss, camembert. $66
Adobe Road website, many good video clips