Medium yellow color with hint of green; yellow apple, almond, white flowers, bread on the nose; honeydew melon, yellow apple, pear on the palate.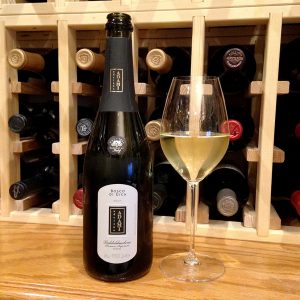 Brut, just barely (10 g/L RS), so there is a whisper of honey; light body, crisp, easy drinking; nice, creamy mousse and persistent bubbles. Excellent acidity (3.20 pH) that holds this together nicely through the finish and gives suggestions of minerality in the mid-palate and beyond.
The Adriano Adami vineyard and winery is located in the Alta Marca area near Treviso, a city and commune in the Veneto region of northeastern Italy, just above Venice. The region has been noted for excellent wine dating back to the Middle Ages. Records of exports from the region date to 1606, with the wines going as far away as Germany and Poland.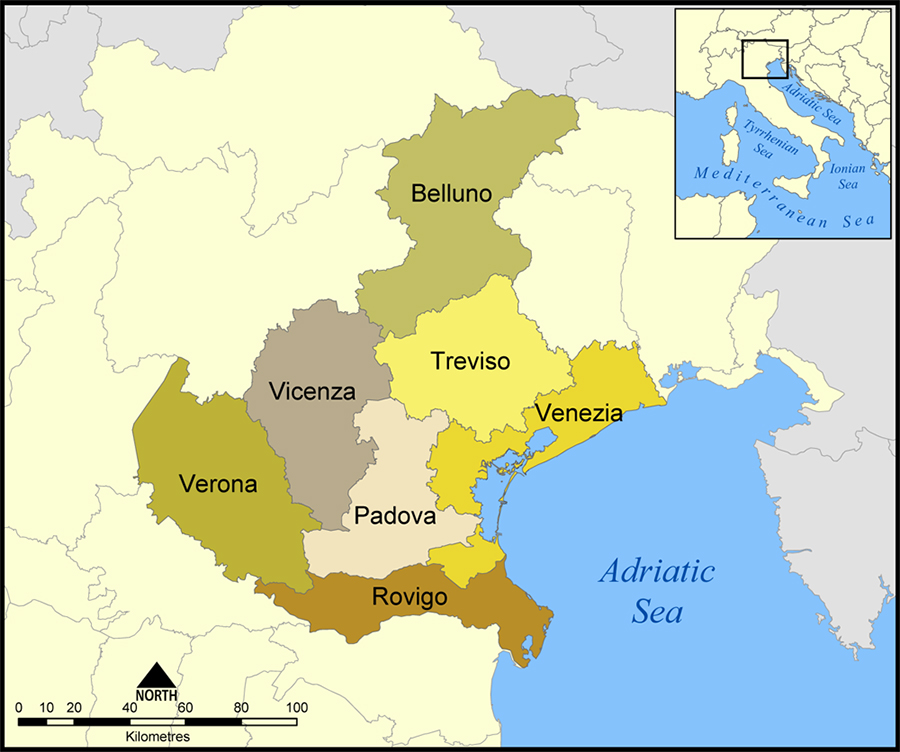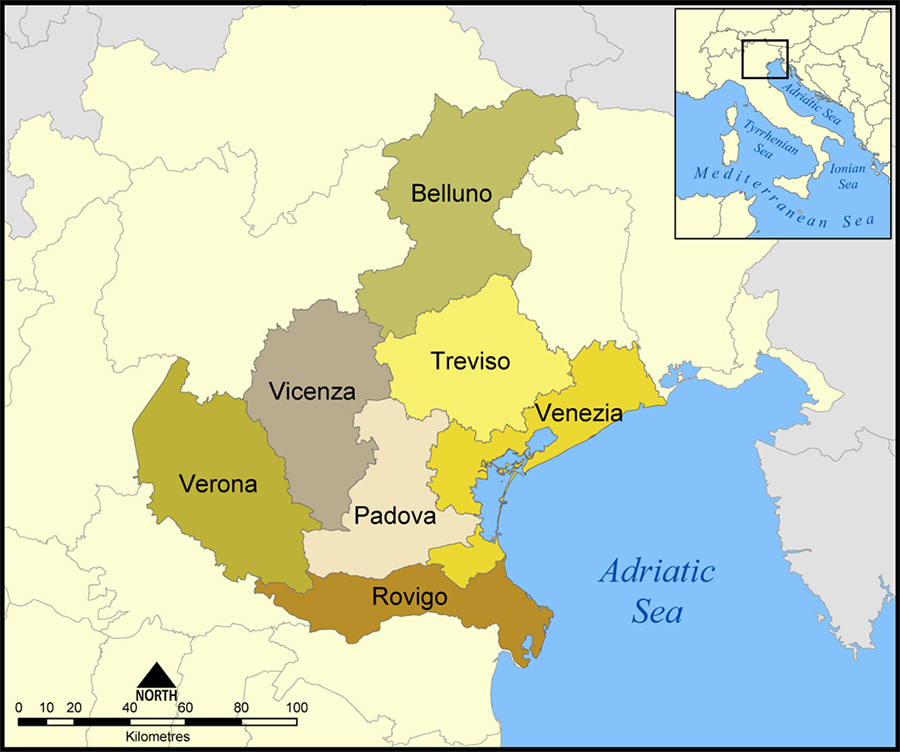 In 1920, Able Adami—the grandfather of the current owners—purchased a vineyard and worked it with his son, Adriano. The winery introduced its first bottling in 1933. The 1980s brought on the third generation as oenologists Armando and Franco Adami began managing the operation. Modern winemaking equipment has been installed, and Adami now makes around 750,000 bottles annually using grapes from around 125 acres, 30 of the acres family-owned. They specialize in Prosecco.
Adriano Adami Bosco di Gica Brut, Prosecco di Valdobbiadene Superiore DOCG NV has nice fruit and excellent, linear acidity that holds the effort together through a pleasant finish. Ideally suited as an apéritif before a light dinner; it also can pair with light fish, shellfish, light pasta dishes, spaghetti cacio e pepe (spaghetti with cheese and pepper). $18-20