Pale straw color; pear, yellow and green apples, white flowers on the nose; apple, pear, peach, apple, honeydew melon, citrus on the palate.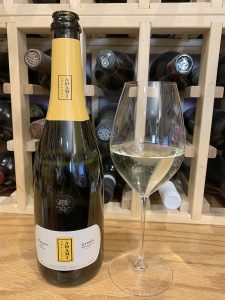 Brut; brisk acidity; persistent perlage. Fresh and fun, simple easy drinker. Very smooth, clean, vibrant, refreshing. Nimble, light in the mouth. Lovely, "don't have to think about it" wine. This is an example of why prosecco has soared in popularity in recent years—convivial in the mouth, easy on the wallet; 11% ABV.
In local dialect in the Colli Trevigiani area where this is made, "garbèl" denotes a dry, crisp, pleasantly tart wine. That sums up this wine very well. The tartness—lemon-lime citrus—is present, but it is a pleasant but somewhat subdued side note, not a feature. Wait for the tartness on the finish as an enjoyable ending to this delectable effort. While this is brut, there is hint of honey playing in the mid-palate thanks to the ripe glera fruit.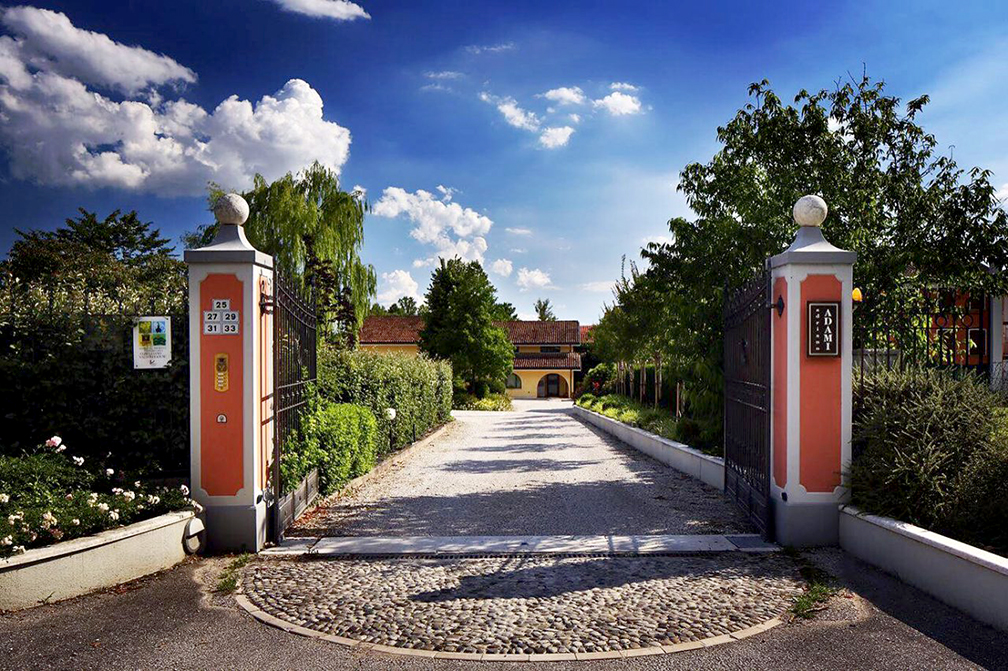 The Adriano Adami vineyard and winery is located in the Alta Marca area near Treviso, a city and commune in the Veneto region of northeastern Italy, just above Venice. The region has been noted for excellent wine dating back to the Middle Ages. Records of exports from the region date to 1606, with the wines going as far away as Germany and Poland.
In 1920, Able Adami—the grandfather of the current owners—purchased a vineyard and worked it with his son, Adriano. The winery introduced its first bottling in 1933. The 1980s brought on the third generation as oenologists Armando and Franco Adami began managing the operation. Modern winemaking equipment has been installed, and Adami now makes around 750,000 bottles annually using grapes from around 125 acres, 30 of the acres family-owned. They specialize in Prosecco.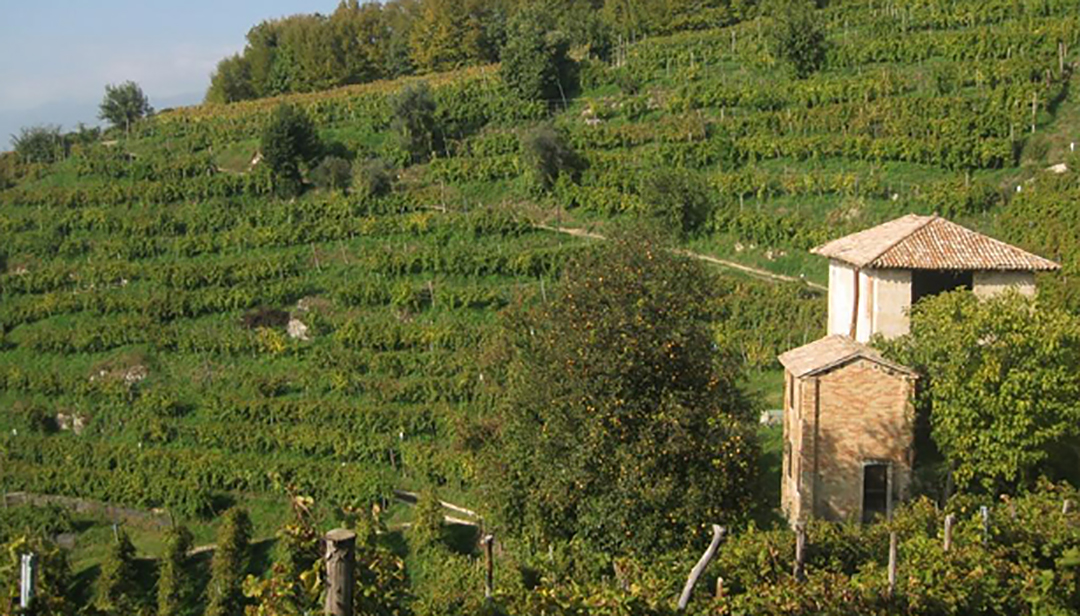 All that said, the Adamis still wax poetic about their connection to soil and vine. From the website: "Your breath is a breeze, your heart is the ground, and the vine is life. The lifeblood that has flowed through the veins of the Adami family for three generations, the guardians of a harmonious rural world"
Adriano Adami Garbèl Prosecco Brut DOC Treviso NV is delightful, affordable Italian bubbly from quality maker. Brisk, refreshing, clean, uncomplicated, easy drinker. Embodiment of prosecco's rising appeal. Pair with shellfish; vegetarian cuisine; appetizers and finger food; charcuterie board; cured meats; clearly succeeds as an aperitif. $14-17