Medium gold-straw color; grapefruit, white peach, papaya, elderflower on the nose; lemon-lime, green apple, white peach, melon, pear, minerality on the palate.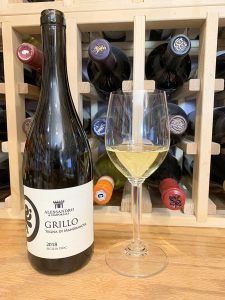 Dry; juicy, ripe fruit. Medium body; full, fleshy in the mouth. Good, bright acidity. Saline hint late on the finish which bodes well for shellfish-seafood pairings. This is inland grillo which puts emphasis on freshness. Grillo is well adapted to the Contrada Mandranova's microclimate where this vineyard is located. 13% ABV
The winery is now in its fourth generation. The website notes: "The Alessandro family's roots are very old, steeped in history. With three brothers' commitment and energy, Rosolino, Antonino and Natale, supported by their children Anna, Benedetto and Benedetto, their production model is based in the vineyard and in the good winemaking practices. They continue developing and improving their full-bodied wines, which are also delicate, refined and well-balanced, born between rows of vines and the passion of those who work the land."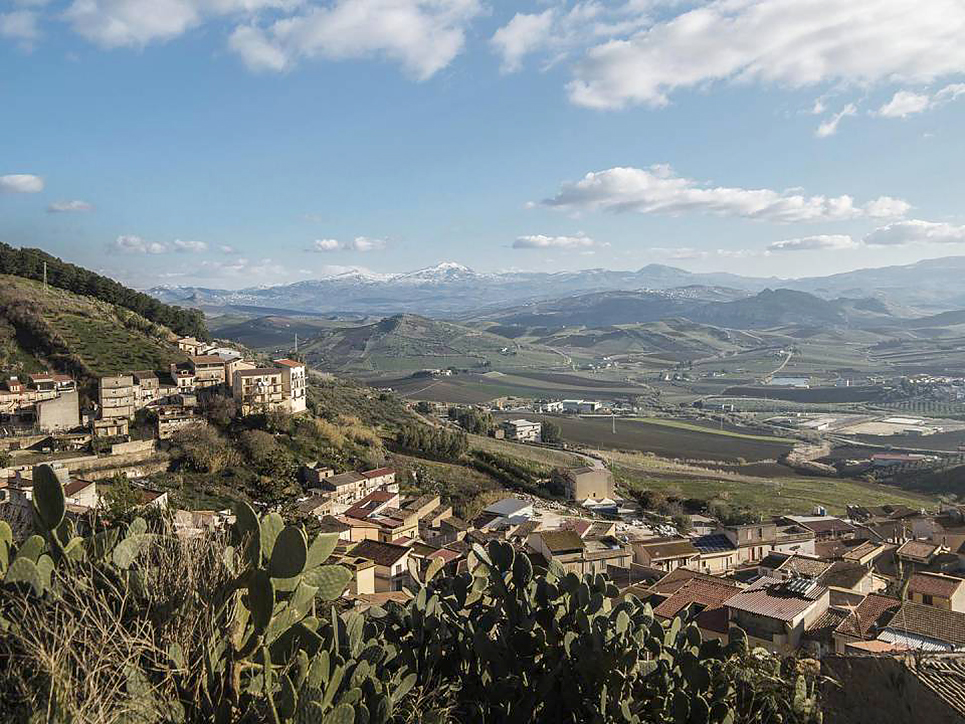 Grillo is a signature white wine from Sicily, where most of the grillo vines in the world grow. Once used exclusively in marsala production that put Florio on the map, grillo now also is made as a varietal. Grillo often is referred to as a fuller, funkier alternative to pinot grigio or sauvignon blanc. The vines can withstand high temperatures and drought and still produce copiously.
Besides a varietal bottling such as this, grillo can be blended with chardonnay. It is not an ancient grape. DNA analysis indicates it is a cross between catarratto and zibibbo, a biotype related to muscat of Alexandria. It likely was created by Antonio Mendola in 1873.
Alessandro di Camporeale Grillo Vigna di Mandranova, Sicilia DOC 2018 flaunts grillo's fresh fruitiness. Crisp with intriguing minerality-saline notes on the finale after the citrus and green apple first act. Good acidity accompanied by a creamy fullness in the mouth. Some depth and complexity. Pair with shellfish and fish in general; red mullet fillets; swordfish rolls; vegetarian fare; appetizers and snacks; risotto with artichokes; pasta dishes. Cheese—goat cheese, feta. $13-16
Alessandro di Camporeale website