Deep garnet color; cherry, pomegranate, spice, cedar on the nose; sweet cherry, plum, blackberry, leather, toast, Rutherford dust, cocoa powder, oak on the palate.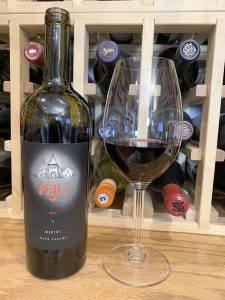 Dry; tannin integrates with sweet oak and balancing acidity. Opulent style with emphasis on richness and dark fruit abetted by 15% ABV. This is no mushy, soft merlot; this "hello, I am merlot hear me roar" effort. The tannins are intense on the pop-and-pour, but I held off my usual response of decanting to explore how the wine evolved in the glass with some swirls. The wine rewarded me by coming around quickly while still possessing its oomph factor.
Blend of 95% merlot, 5% cabernet sauvignon. The winery notes the 2016 season was "near perfect." "Thanks to a relatively steady and mild summer and then a series of warm days at the end of the growing season, vineyard were able to progress to perfect ripeness." The oak influence comes from 17 months in French and American barrels, 40% new.
Ripeness reflects in an illusion of sweetness and the relatively high alcohol. God gave Peju a good year, and Peju got out of the way and let nature do its thing. Peju is certified Napa Green in its vineyards and its winery, reflecting its belief great wines are made in the vineyard.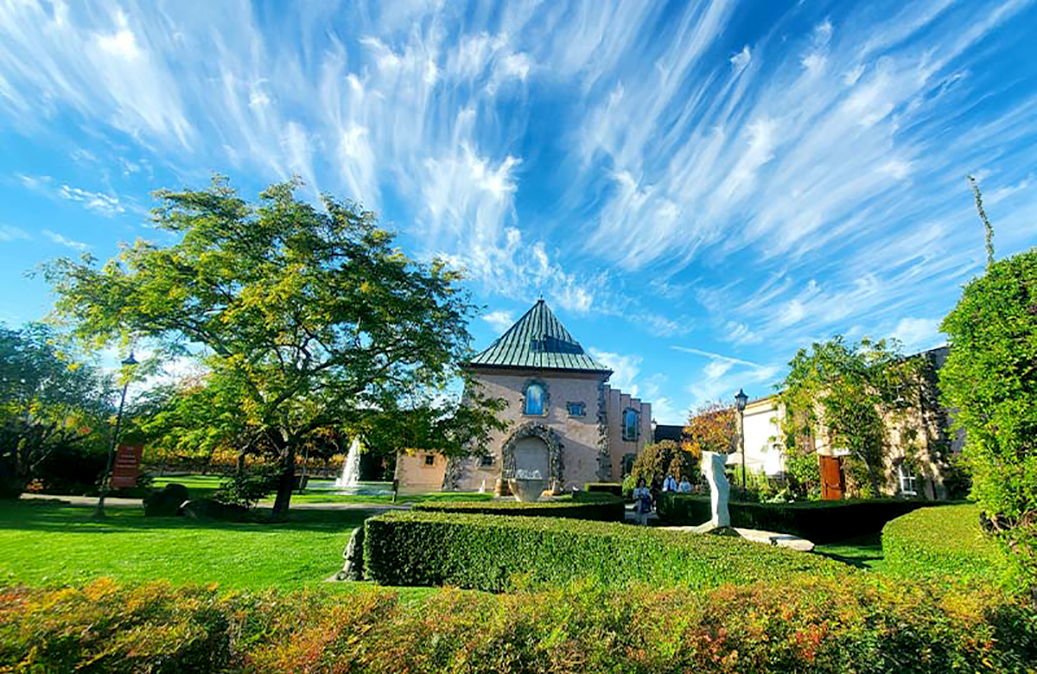 Peju Province Winery is the dream of Tony Peju, born "on the Caspian Sea" according to the website—it does not specify a country. Tony came to the US to get into the film industry, but ended up building a successful florist and nursery business. That made the to move into wine relatively seamless. In 1983, the Pejus—Tony and his wife Herta Behensky—settled into 30 acres in Rutherford with Robert Mondavi, Inglenook, and Beaulieu as neighbors.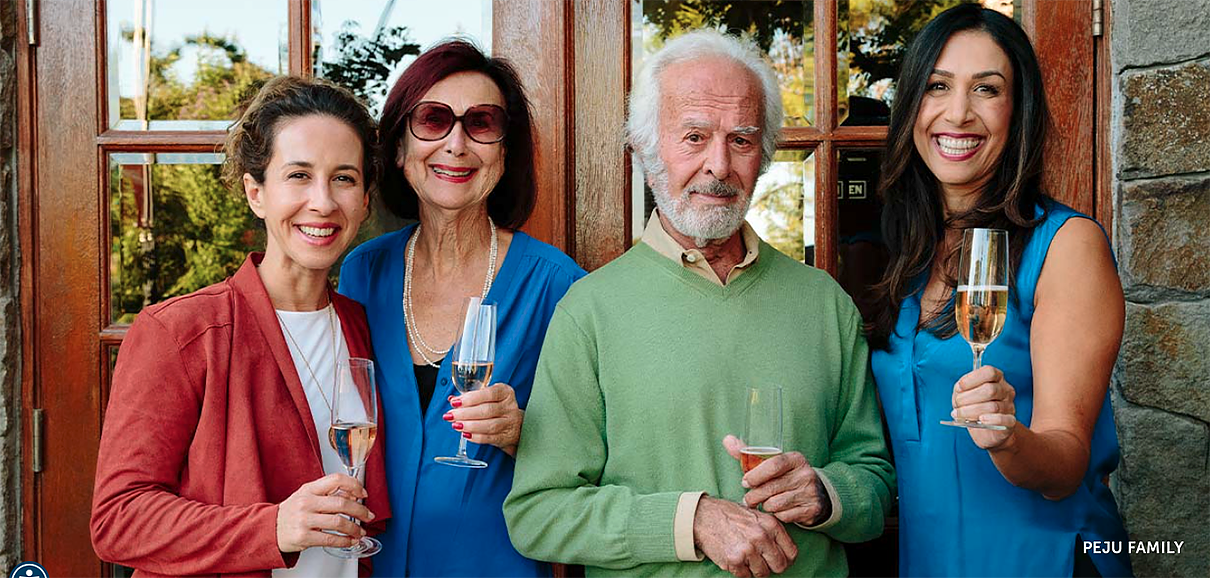 Tony first focused on improving a 5.5-acre block planted in cabernet sauvignon. That block became the foundation of the wine business today. The vineyard was replanted in disease-resistant stock that became the HB clone (named for the wife). The Rutherford Estate Vineyard earned organic certification in 2007. Winemaker Sara Fowler continues Peju's commitment to organic farming. In 2009, Peju was certified as a Napa County Green Winery & Bay Area Green Business after achieving all standards in pollution prevention, conservation of resources and environmental compliance. In April 2007, Peju offered long-term employees a $2,000 cash incentive to purchase a hybrid vehicle.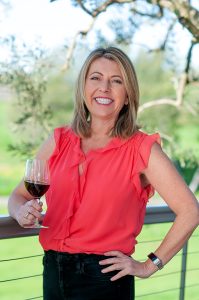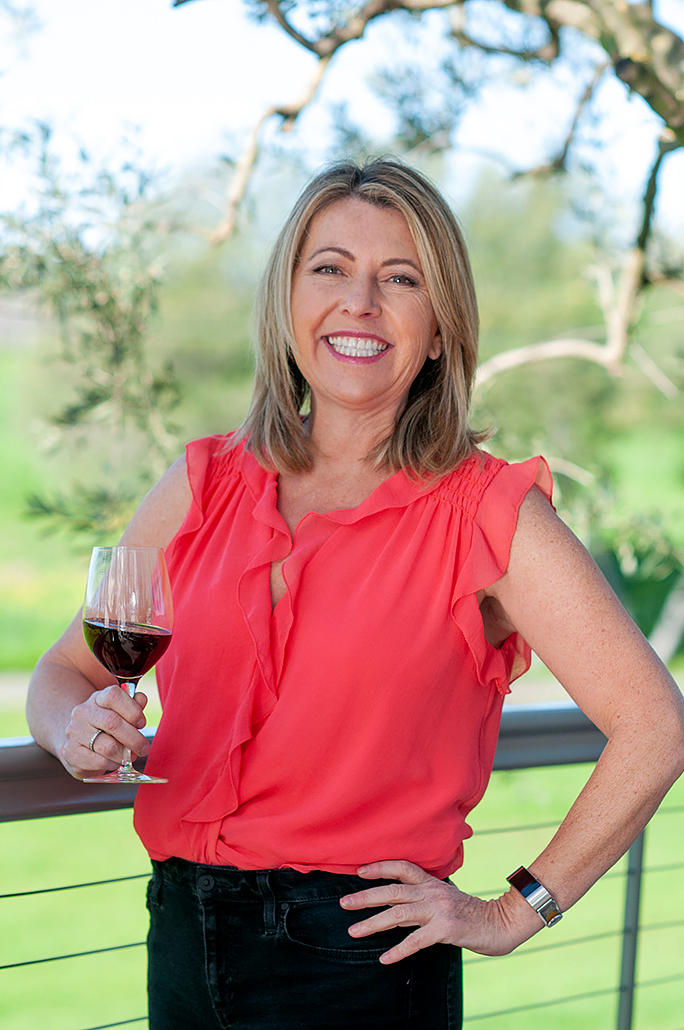 Peju was a trailblazer in other areas. Early on, when the Pejus opened a tasting room in the family garage, Napa officials recoiled and a lawsuit ensued that eventually changed the legal rules for winery tasting rooms in Napa.
The winery-tasting room today extends the Paju dream. The website notes: "Today, the complex is a far cry from the converted garage. The winery is impeccable, surrounded by two acres of gardens, pathways and fountains. Sculpted sycamore trees provide a landmark border as visitors enter an environment that reflects both Tony and Herta's deep interest in horticulture, art and landscape."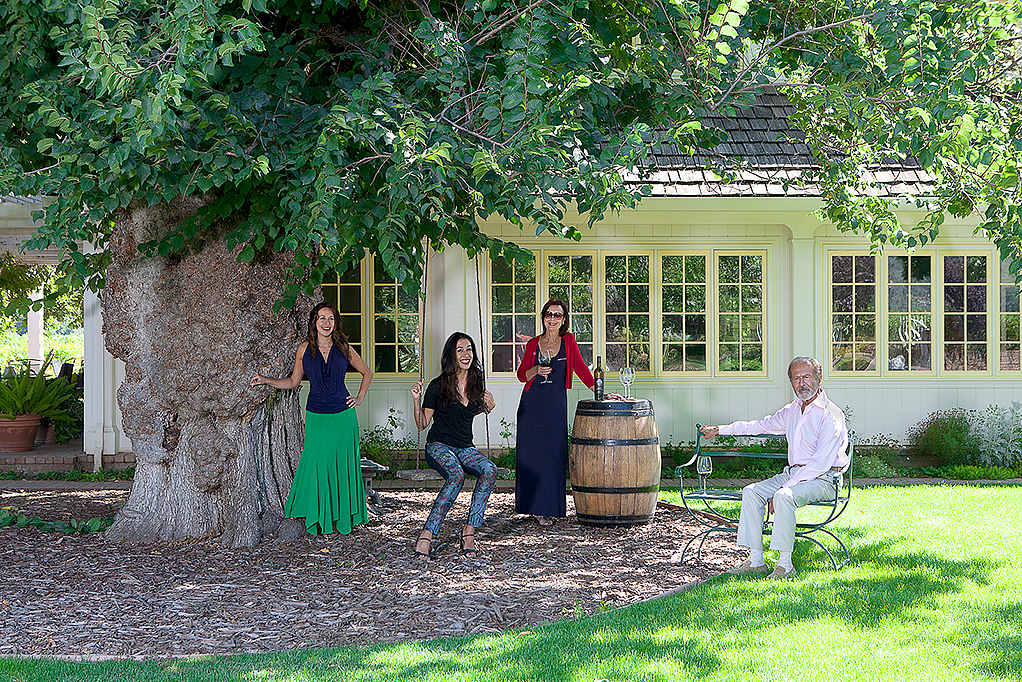 Two generations of the Peju family work in the winery. Peju daughters Lisa and Ariana toil alongside their parents. The website notes: "The entire family is deeply committed to sustainable farming practices to ensure that the land that produces award-winning wines will be preserved for future generations. With the sun as a plentiful partner in the Napa Valley, Ariana Peju launched the 'Harvesting of the Sun' project by taking Peju solar in 2006. Caring for the air, as well as the land she grew up on is her priority."
Peju Province Winery Merlot, Napa Valley 2016 is robust merlot with bright flavors and assertive tannins. A merlot with character and attitude. Nice harmony of various flavor elements. Pair with rich beef; lamb; veal. Cheese—asiago, muenster, gouda, brie, camembert, colby, cheddar, gorgonzola. $45-55