Deep copper color; bread yeast, peach on the nose; peach, melon, papaya, savory meat elements on the palate.
Brut; extremely tiny bubbles—an indicator of quality. Good acidity. Unusual blend of malbec and pinot noir delivers unexpected flavor notes for a sparkling wine. While intriguing, this strikes as somewhat disjointed on first sips, and then there are the meat notes on the finish, which put off some palates, but by no means all.
This is a surprise wine. Made using methode champenoise, or "traditional method" where the second fermentation occurs in the bottle; 13% ABV. Alma Negra means "Black Soul" and reflects an early emphasis on the inky blackness of wines made with bonarda grapes. The initial brand name was "Misterio" and the mask on the label was a symbol for a hidden identity or mystery in the bottle. The brand moved beyond that, but still delivers quirky wines that take you out wine comfort zones. Bravo for that.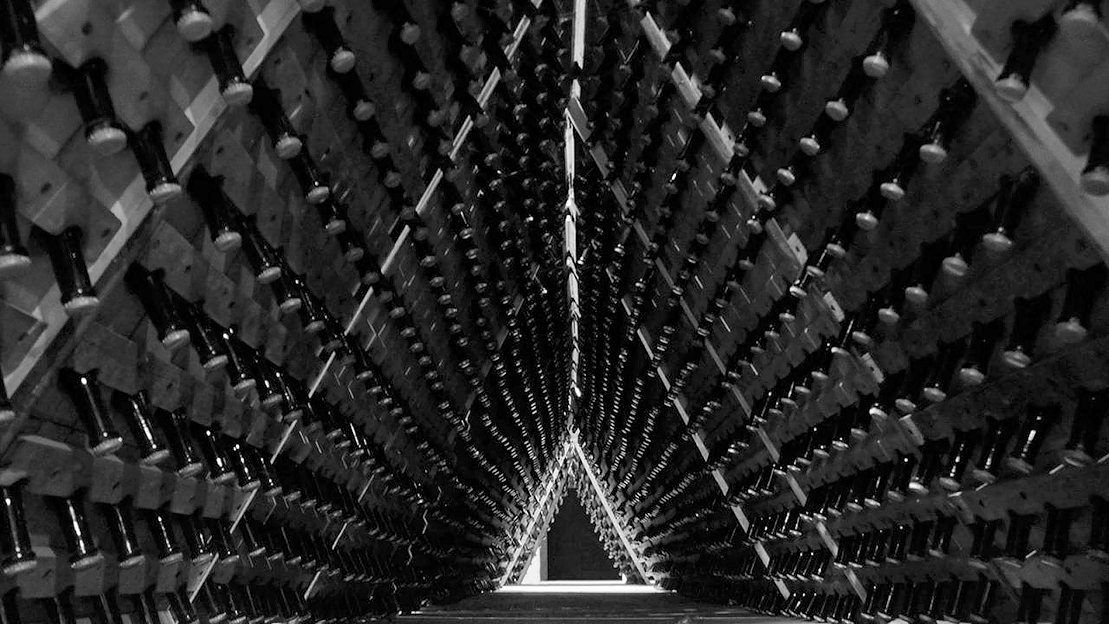 I face some confusion. By far the most reviewed Alma Negra sparkling is Alma Negra Rosé. This apparently is not that according to the label, although it could be with its copper color. Unless it says "rosé" on the label, I take it to not to be rosé. "Brut nature" means dosage is skipped after disgorgement, making it the driest sparkling possible. There is no sugar liquor or sweet wine added prior to the bottle being corked and aged. There may be the slightest hint of residual sugar, but that is "natural."
Ernesto Catena, owner of Ernesto Catena Vineyards and the Alma Negra brand, is the eldest son of Nicolás Catena of Catena Zapata. You likely are more familiar with his sister, Dr. Laura Catena, who runs Catena brands (sold in U.S. under the Alamos brand). I have written about this distinguished and talented Argentinian family many times.
The Catena family is really intelligent. Ernesto's dad, Dr. Nicolás Catena Zapata was a professor of economics at UC-Berkeley. His sister, Dr. Laura Catena became is emergency room physician with degrees from Harvard and Stanford. She still practices medicine in California while heading one of the largest and best-known Argentina wine brands in the world.
Ernesto earned a bachelors degree in computer science and economy, then a master's degree in design in Milan, then another degree in history in London. He is described as "tireless and avid reader, painter, art collector, horseman, polo player and archer." He started his own vineyard to reflect his belief there was a niche for: "high quality, a different style from the majority of wines being made at the time, smaller volumes and a strong brand concept."
Conservation is key element of Ernesto's vision: "Over the years, Ernesto and his team designed their biodynamic farm and vineyard as a sculpture to be gazed upon from the sky, similar to how the Maya and the Inca designed their cities to be enjoyed by the gods. Their vineyard is surrounded by natural flora and fauna that help them achieve a state of harmony and equilibrium. They pay homage to the Sun in their Rose Garden and to the Moon in their Vine Labyrinth with music and dancing."
Alma Negra Brut Nature Sparkling Wine, Mendoza NV is provocative wine that challenges your pat assumptions about sparkling. This stuff grows on you. Disjointed and "what the heck?" on the first glass, by the second my palate was clearly warming to the elixir, by the third solidly enthralled. The Catena family snares me again. As with most sparkling wines, this can pair with almost anything you can imagine. Obviously works as an aperitif. $18