Medium ruby color; plum, blackberry, oak, violets on the nose; plum, blackberry, raspberry, strawberry, olive, fig on the palate.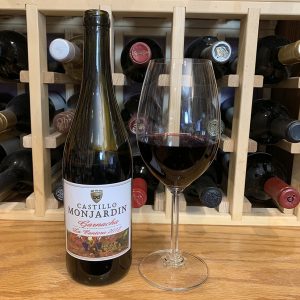 Dry; fruit forward; smooth, silky texture. Concentrated darker fruit flavors. Consider decanting. Some oak and vanilla from six months in barrel. Good acidity for garnacha. Grapes come from La Cantera vineyard in Navarra; 70-year-old and older vines; 13.5% ABV.
The winery website notes: "Castillo de Monjardin is located in the northwest of Navarra in the foothills of the Pyrenées, not far from the French border. Originally, the castle of Monjardin was very important for the Kingdom of Navarra during the XII century under the King Sancho Garces, today it's a famous pilgrimage route from Paris to Santiago de Campostella. The proximity and historic cultural links to France provide a winemaking tradition based on Chardonnay, Cabernet Sauvignon and Merlot, distinct from the rest of Spain. Monjardín makes good use of the Garnacha and Pinot Noir that are fresh and fruit forward reds."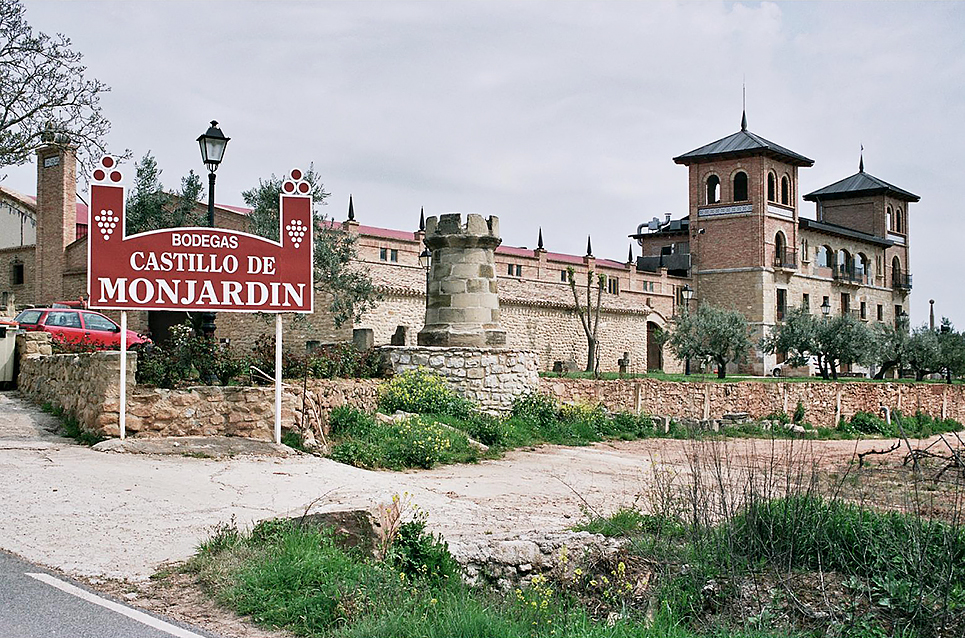 There is the winery and the abandoned Castillo de Monjardin on a promontory overlooking the winery and vineyards. The castle (castillo) ruins are a tourist attraction and offer a splendid view of the vineyard plains below.
Bodegas Castillo Monjardin Garnacha La Cantera 2018 is excellent QPR (quality-price ratio—an acronym commonly used in wine evaluation) play. Easy drinker. This is basic Spanish table wine, but it is tasty and well made for that category. Don't overthink this wine, just enjoy it. Works as a lunch wine, and really well for second or third bottle at a rollicking party. Pair with beaf stews; pork; Spanish tapas; pasta dishes; paella; gazpacho; burgers; barbecue; cheese trays and charcuterie. $9-12
Interesting YouTube video of Castillo de Monjardin