Deep ruby-purple color; red fruits, herb, spice, wet stone, pepper on the nose; blackcurrant, black plum, sour cherry, blackberry, strawberry, leather, fig, bell pepper, smoke, minerality on the palate.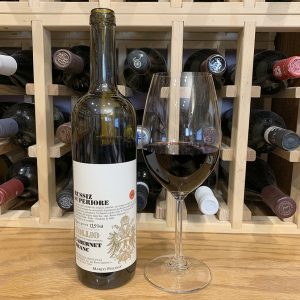 Dry; granular tannins with some bite, but that is part of the character of cab franc so I did not decant for the first glass. Opened up nicely with time in first glass, so I decanted the four pours remaining in the bottle. Decanting smoothed things out considerably, integrated flavors, and turned tannins silky. It also muffled some of the distinctiveness of the pop-and-pour. All in all, no surprise to veteran readers of my reviews, I would decant. But give one pour a taste before you do. Some oak from a year in used small oak casks.
Balancing acidity, but not overly pronounced. Harmonious integration of tannin, acidity, bold ripe fruit. Medium body. Aromatic. This effort, and cab franc in general, is not as bold or tannic as cabernet sauvignon. It is smooth, but not as smooth as merlot. Thus, has character without being flamboyantly ostentatious; 13.5% ABV
Cabernet franc is the parent of both cabernet sauvignon and merlot, and likely parent of carménère, too. It fell out of favor as its offspring soared and was relegated to a third grape in Bordeaux blends. Cab franc is most associated with Bordeaux and Chinon (Loire Valley), France. But other regions have embraced it—northeastern Italy, the Friuli region and Collio in Lombardy, where this wine came from. Also the Finger Lakes region of New York and across the border in Canada because it does well in cooler climes, and in the Sierra Foothills of California (where warmer weather makes for riper, sweeter, less acidic versions of cab franc).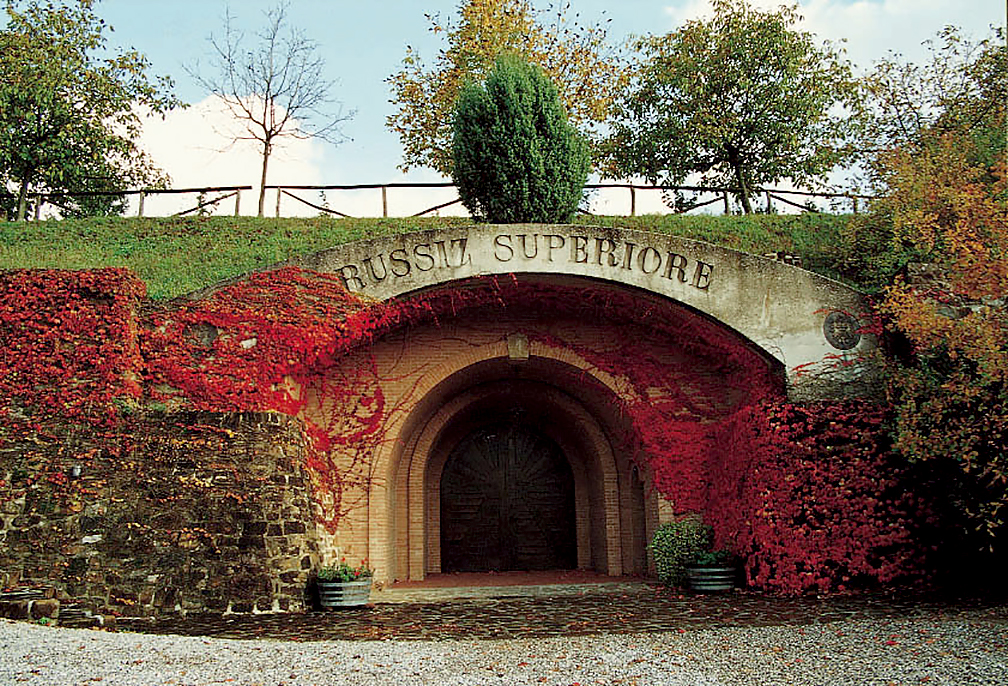 Marco Felluga and Russiz Superiore are two of the Collio region's top wineries. Their histories date back to the mid-1800s. Following World War I, Giovanni Felluga moved to Collio in the Friuli area. Marco, his seventh child, continued the family business and founded the present company in 1956. Today, Marco's son, Roberto, carries on the family tradition.
Marco Felluga Russiz Superiore Cabernet Franc, Collio, Italy 2016 is rich, delicious illustration of cabernet franc from northeastern Italy by accomplished maker. Plenty of rich, dark fruits. Pair with lighter Italian dishes; pasta with tomato-based sauces; vinegar-based sauces; barbecue; pot roast; enough tannin to hang with most steaks you grill, broil, braise; hamburgers and comfort foods like meatloaf; lamb gyros; crispy skin trout; goat cheeses, camembert, feta, fontina, cheese; spinach quiche. $26-31