Pale yellow color; orange blossom, honeysuckle, lemongrass, chamomile on the nose; pink grapefruit, lemon-lime, honeydew melon, yellow and red delicious apple, flint on the palate.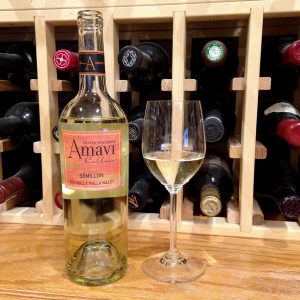 Dry; nice mouthfeel engendered by time in 100% neutral oak barrels—somewhat rare with sémillon, but more common in Washington State where this was made. Blended with 15% sauvignon blanc, a standard practice, particularly in Graves and Bordeaux. This produces a nice blend of sharpness and acidity balanced with the smooth mouthfeel of sémillon. Amazingly, the wine is both lithe and full in the mouth. Neat trick. Fresh, lots of layers of fruit flavor from attack through mid-palate. Then comes a persistent finish where the honeydew melon—and a hint of honey—delightfully play. Another neat trick.
Amavi was founded by Norm McKibben, a founding father of the Walla Walla wine industry. A trained engineer, McKibben worked for several decades in construction, then decided on a new career as an apple farmer. On his way to that new career, wines and vines lured him away. He planted his first vineyard in 1989 with his wife, Virginia, and eldest son, Shane. He established Pepper Bridge Winery in 1998 in a partnership with Ray Goff, and later was joined by winemaker Jean François Pellet.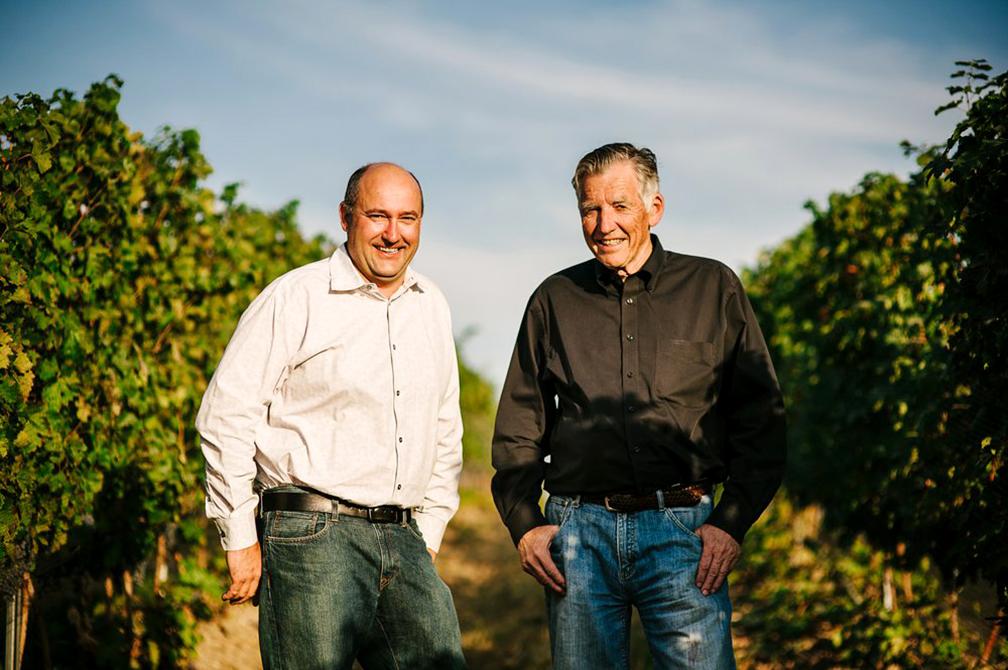 Five years later, the trio of families launched Amavi Cellars. The name (ah-mah-vee) was coined by combining the Latin words "amore + vita + vinum" (love, life, wine). The family-owned winery straddles the Washington-Oregon border in the desert country of the Walla Walla AVA.
Norm's son, Eric McKibben, is general manager and partner in the winery today. The operation is owned and operated by three families: the McKibbens, the Goffs, and the Pellets.
Norm McKibben was early advocate of sustainable viticulture. All of Amavi vineyards are certified sustainable by VINEA, the Walla Walla Valley's Sustainable Trust, and LIVE, an Oregon-based sustainable viticulture organization. The vineyards also are certified Salmon Safe and are monitored by the IOBC, the international body responsible for setting sustainability standards. They proudly proclaim they are 100% estate (they own the vineyards), 100% sustainable, and 100% Walla Walla.
Amavi Cellars Sémillon 2016 is food friendly, fun, easy drinker with terrific mouthfeel. Clean and fresh, extremely well made, lively and delicious fruit. Pair with seafood and shellfish, grilled asparagus, spicy dishes, Asian fusion; this also could work as an aperitif thanks to its layers of fruit and—again—its superb mouthfeel. $21-24