Deep gold color; melon, Golden Delicious apple, spice on the nose; white peach, Golden Delicious apple, melon, white peach, pear, vanilla, oak on the palate.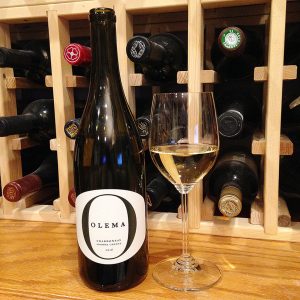 Dry; vivid, pure fruit flavors; medium body; very rich and creamy in the mouth. Grapefruit intriguingly appears on the mid-palate. Superbly easy drinker with softness and some depth and complexity for the price point. A surprising surprise that malo and subtle oak chardonnay lovers should celebrate.
Olema means "coyote" in Miwok and honors the Miwok Native Americans who called Sonoma home. Amici puts emphasis on its names. Amici is Italian for "friends," and that is genesis of the Amici story. In the 1990s, a group of friends with a passion for good wine crushed a few tons of Napa grapes for their personal cellars. "It all got started because we wanted to make a wine that we could sit around and share with our friends and be proud of," according to co-owner John Harris. They were so successful, they started producing wine for public distribution the next year. Bob and Celia Shepard are co-owners with Harris along with another friend, Bart Woytowicz.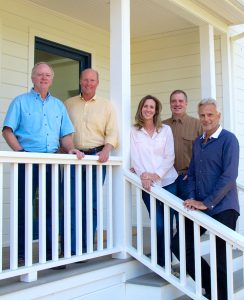 "For all of us, wine is part of socializing, being with people, having dinner—when we'd get together, we'd always share a bottle or two, and it solidified the friendship," Celia explains. In 2011, after producing wine in other's facilities for years, Amici Cellars found a winery to call home when they purchased the T Vine Winery in Calistoga. The winery has developed the property into a venue where friends can enjoy wine with friends, further fulfillment of their original mission.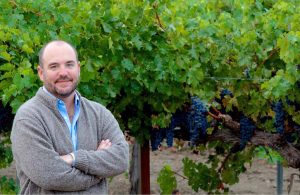 Anthony "Toni" Biagi and Bobby Donnell are the winemakers, with Biagi taking the lead at Amici and Donnell at Olema. Donnell is a native Texan who graduated with a bachelor's in restaurant management from Texas Tech University in Lubbock—the heart of Texas grape growing, by the way—then earned a UC Davis winemaking certificate in 2010. Donnell says his greatest joy is pulling cork from his final product: "It's knowing that all the energy and effort you put into it has made it turn out exactly they way you want it to be, that the time, energy and effort has paid off."
Amici Cellars Olema Chardonnay Sonoma County 2016 has significant richness and easy drinking qualities that should please many palates, from chard newbies to more sophisticated palates—it certainly has earned high marks from vinio glitterati— Wine Spectator 88 points, Parker 87 points ("terrific value and sleeper selection"), Wine Enthusiast ("memorable touches to a generous, expressive palate"). Pair with fish, poultry, light pasta dishes, buttery popcorn, a mah-jongg tournament or book club soirée. $15-17