Pale gold color; apple, citrus on the nose; golden apple, lemon, papaya, guava, oak spice, vanilla, minerality/saline on the palate.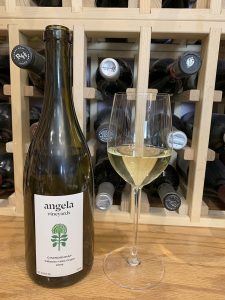 Dry; lush, creamy in the mouth. Medium body. Good acidity (3.39 pH). This is classic melding of malolactic fermentation and oak to produce this iteration of chardonnay. Fermented with native yeast, it then spent 12 months in oak, followed by another six months in stainless steel. Bottled unfiltered and lightly fined to preserve texture and the fruit expression. Delicious with superb mouthfeel embellished by the excellent acidity, especially late in the mid-palate and extended finish. 13.5% ABV
Angela Estate was founded in the Yamhill-Carlton District of the Willamette Valley in 2006. Antony Beck named the operation for his wife, Angela. Antony has a family legacy of vine growing that started at the Graham Beck Winery in South Africa. The winery is owned by Beck Family Estates, which also includes the sparkling wine house Graham Beck and Steenberg Vineyards in South Africa. Steenberg is the oldest registered farm in South Africa's Western Cape.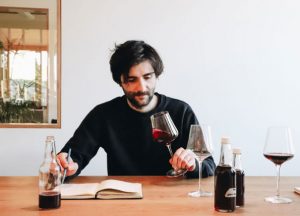 The winery re-launches itself with this wine and a 2017 pinot noir. The name changed from Angela Estate to Angela Vineyards and the emphasis shifted to national distribution. Alban Debeaulieu is the winemaker today. Heath Payne is the viticulturist. Beck Family Estates has a long and deserved reputation for thinking long-term and multi-generational with a concomitant commitment to local communities, environmental restoration, conservation, and organic, sustainable farming.
The website notes: "Angela Vineyards was started in 2006 out of a friendship, in the small town of Carlton, Oregon, with the simple intent of making delicious wines with and for friends. Our chosen approach was an ancient one: letting the grapes and the terrain guide the way. And, this corner of the New World is one of contrasts and surprises—one we were drawn to because there's just something about bringing the unexpected together. What we produce comes from relationships—between land and weather, vines and clones, people and places, ideas and experiences."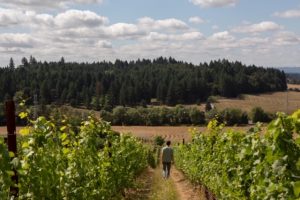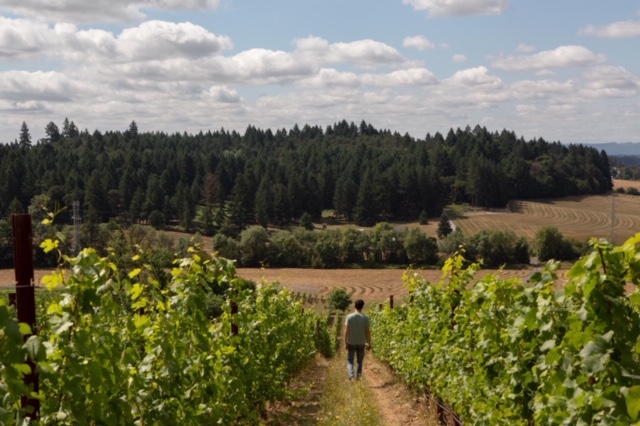 Angela Vineyards Chardonnay, Willamette Valley 2018 is excellent example of minimal intervention chard with oak and butter that is certainly there but not overdone. The oak added its spice and character and was not used to hide flaws in the fruit. Minimal intervention winemaking and historic commitment to responsible management of the land and the people who toil with the soil and labor in the winery make this a wine and a winemaking operation to be enjoyed and appreciated. Pair with richer fish—salmon, tuna, cod, mahi-mahi; baked chicken; vegetarian fare; pork tenderloin. $35-38