Medium ruby color; plum, earth, violets, leather on the nose; cherry, plum, balsamic on the palate.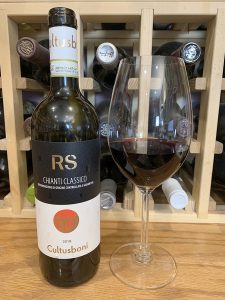 Dry; round, soft mouthfeel; smooth tannins and balancing acidity. Good, standard Chianti Classico wine. Some vintages are labeled "riserva", an indication of higher quality. The 2018 version is not, an indication this was a standard year. The wine spent a relatively short time in barrel, so there is only slight hint of oak. 13.5% ABV
Chianti Classico comes from a specific part of Tuscany in central Italy between Siena and Florence. Chianti is a different region. Sangiovese is the main grape in both wines. Chianti Classico requires at least 80% sangiovese, while Chianti only needs to have 70% sangiovese. This bottle is 100% sangiovese.
Winery history from the website: "There are few other wineries anywhere that have such an aura of vinicultural history as that of Badia a Coltibuono. In Europe, it is not too difficult to find wineries that have origins dating back one, two, three, even five centuries, but the edifice at Badia a Coltibuono has been watching over winemaking for almost a thousand years—and the building was constructed long after wine was first made on the property. Grapeseeds and amphorae from the first century A.D. Roman period—evidence of wine production—have been found at an archaeological dig on the property, and even earlier ruins from the wine-savvy Etruscan culture are present as well.
"That is not to say that Badia a Coltibuono was designed specifically as a winery all those years ago. It was established as an abbey (badia) in 1051 by St. Giovanni Gualberto, the founder of the Vallumbrosan Order of Benedictine monks. Of course, wine production was an important element of monastical life, and the Vallumbrosans may have been the first to cultivate Sangiovese in Tuscany. The abbey's name, Coltibuono, can be translated as 'Good Cultivation' or 'Good Harvest,' perhaps indicating the importance of viticulture there."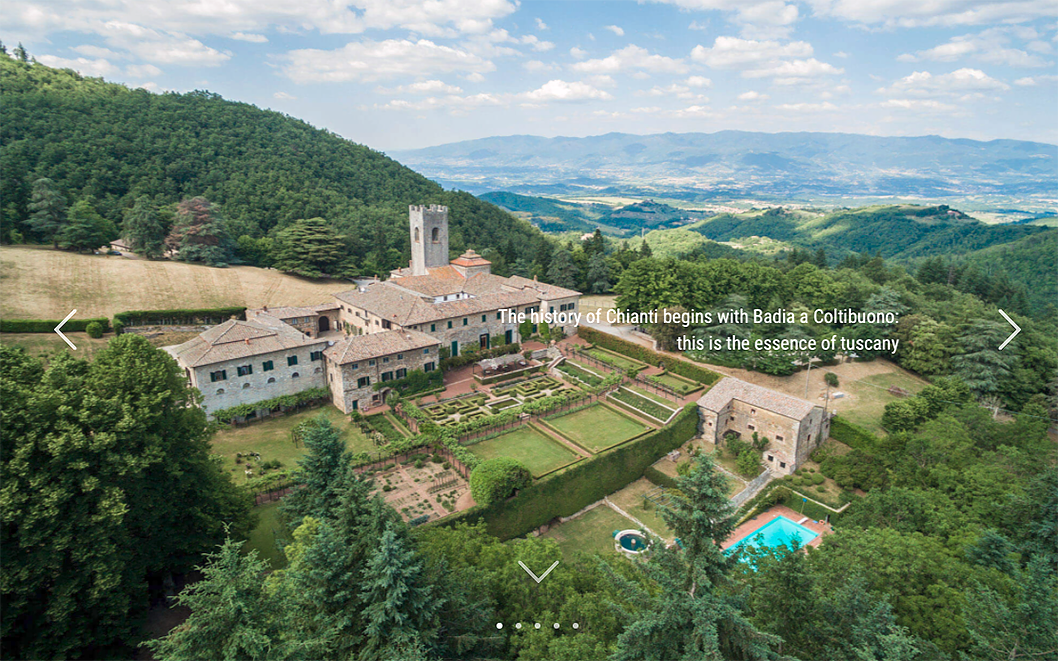 The vineyard/winery of today was founded in 1846. It became a commercial winery—as opposed to a grape-growing operation—in 1957. Today, the fifth generation of family members—Emanuela, Paolo, and Roberto Stucchi Prinetti—lead the Badia a Coltibuono estate. The "RS" on the label are Roberto Stucchi's initials; he is the winemaker. Maurizio Castelli is the wine consultant. With this vintage, the winery updated the brand name to Cultusboni, which has the same meaning as Coltibuono—"good harvest" in Latin. There are 150 acres of vineyards on the property, along with another 50 acres of olive trees.
Badia a Coltibuono Cultusboni Chianti Classico RS DOCG 2018 is a solid, pure sangiovese effort from historic vineyard site. Loads of classic Chianti Classico fruit—cherry and plum lead the way. Clean, straightforward, easy drinker that improves with time in glass. Pair with red-sauce pasta like ragu or spaghetti bolognese; pasta dishes sprinkled with cheese. $24-30
Dalla Terra winery direct; importer to U.S. website