Pale yellow color; grapefruit, white flowers, lime on the nose; grapefruit, white peach, lemon, lime zest, gooseberry, minerality on the palate.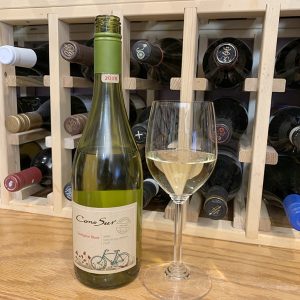 Dry; very clean and bright; excellent acidity (3.29 pH). Excellent Chilean organic wine. Fun, easy drinker—sometimes sauv blanc can be sharp, which works with food but not so much with simple sipping. This, however, has smoothness and some creaminess on the finish. Aged six months in stainless steel, no oak to interfere with purity of the fruit; 12.6% ABV.
Cono Sur is a Concha y Toro brand. Concha y Toro is a major player in Chilean wine, indeed the world. There is a bicycle on the label, a reference to the fact that bicycles are signature elements used by workers and visitors at the winery and vineyards. That is part of Cono Sur's commitment to environmental responsibility. Cono Sur also has a flock of geese to roam the vineyards and help control insects.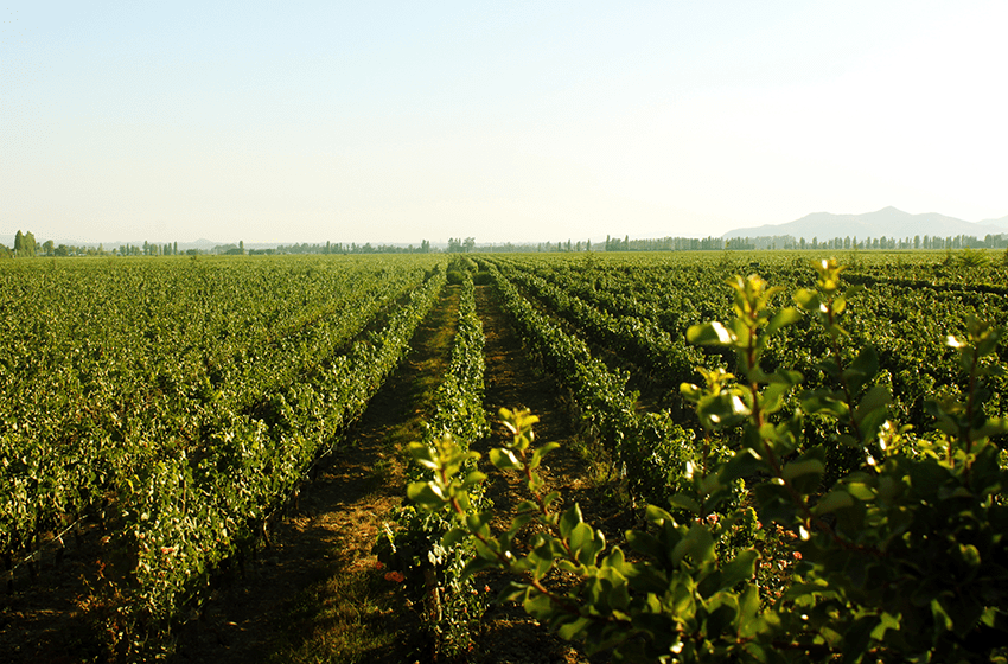 Many Cono Sur vineyards have earned organic certification, and it is clear the company strives to earn certification for all. In 2010, they were the first winery in the Americas and third in the world to be ISO 14064-1 certified through CEMARS. Certified by Ecocert—a certification that address recycling, in part. Cono Sur labels are made from recycled paper. They have earned additional prestige certifications since, including certifications for the health and safety of the vineyard workers.
With Concha y Toro and its Cono Sur and several other brands, Chile is a significant force to be reckoned with in the global wine world. Concha y Toro wine operations consistently punch above their price points, even among their premium wines. Like Portugal and Argentina, Chilean wines offer some of the best QPR (quality-price ratio) wines in the wine world.
Cono Sur Organic Sauvignon Blanc Valle de San Antonio, Chile 2018 if fresh, zesty, with ripe fruit and a charming, mellow creaminess on the finish, especially distinctive for a sauv blanc. Medium body, making it a charming contrast to Loire Valley and New Zealand efforts with their sharper, razor-on-the-tongue elements. Pair with range of fish, seafood, and shellfish dishes; chicken; yogurt and citrus sauces; range of cheeses; vegetarian fare. $12-13