Pale gold color; pear, yellow apple, peach on the nose; pear, green melon, baked apple, peach, starfruit, citrus, honey on the palate.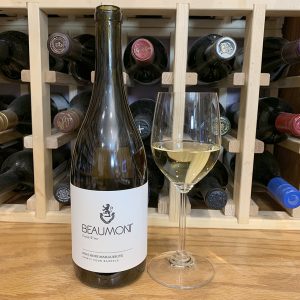 Dry; rich and honeyed; excellent acidity (3.33 pH). Chenin blanc is a South African specialty; maybe half the chenin blanc vines in the world grow in the country. Fermented in French oak, 22% new, using only natural yeast. No malolactic fermentation in order to preserve fruit freshness. Aged on the lees for 10 months with regular batonage to engender richness and depth; 13% ABV.
Grown on the Beaumont estate beside the Bot River, Walker Bay, South Africa. The estate is about five miles from the ocean. Chenin blanc enjoys a deep history in South Africa. The vines that produced the grapes for this wine were planted in 1974 and 1978 and are Beaumont's oldest chenin blanc vineyards.
The vineyards are low-vigor soils that have produced wines for a century. The property dates back to the 1750s when it was primarily an outpost farm for travelers to rest and replenish stocks. The Beaumont family purchased the farm in 1974; in 1994 Jayne Beaumont produced the first wine under the Beaumont label.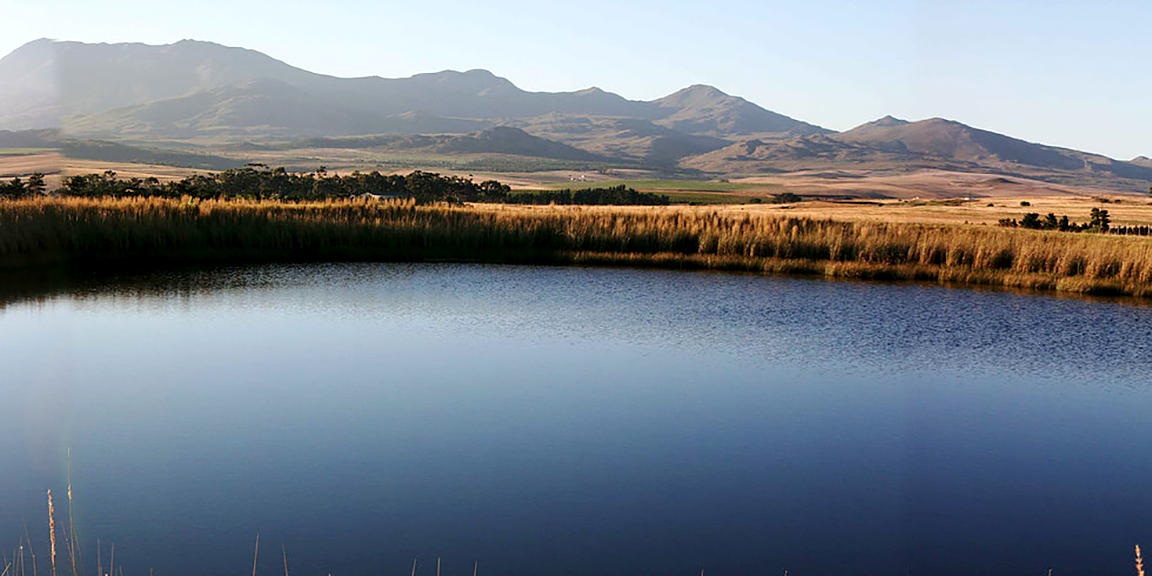 Sebastian Beaumont is the winemaker today. Marelise van Rensburg is the viticulturist. The 2018 vintage had extremely dry conditions, which produced healthy vines but very small berries, thus concentrating the fruit. This bottle deliciously reflects both the purity and intensity of the fruit. It is balanced with minerality in the mid-palate, followed by a satisfying finish.
Sebastian focuses on hand-crafted wines the reflect Bot River terroir. They enjoy a well-earned reputation as a classy operation producing classic wines, especially chenin blanc. The winery is located in an historic building. This bottling is named after Sebastian's grandmother.
Beaumont Hope Marguerite Chenin Blanc, South Africa 2018 is delicious now and built for holding for another 10 years. Excellent fruit that gives the illusion of sweetness, balanced by superb acidity. This consistently is rated among the best and most complex chenin blanc bottlings in South Africa. Pair with scallops and other seafood; fish cakes; chicken in cream sauces; spicy Asian dishes; egg dishes such as quiche, frittatas, omelettes; mild cheeses, white rind cheese like brie (as long as not too ripe). $33-40
Beaumont Family Winery website
Beaumont page on U.S. importer website