Deep ruby color; plum, blackberry, eucalyptus, chocolate on the nose; cherry, blackberry, plum, black pepper, chocolate, smoke on the palate.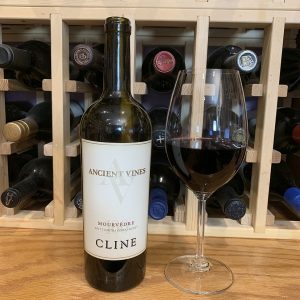 Dry; pleasing soft tannins; excellent acidity (3.48 pH). Reserved, appropriate oak—12 months in barrels, 38% new, dark toast. Ancient vines, 100% mourvèdre (aka monastrell, matero), some vines more than a century old. Full body; very smooth. Delicious with good structure and balance; 15.5% ABV.
Fred Cline marches to different drummer. While some of his generation frolicked in the 1960s, Fred learned the ways of soil and farming from Valeriano Jacuzzi—Fred Cline's maternal grandfather and one of seven Jacuzzi brothers who pioneered in American aviation and water pumps. When you turn on a Jacuzzi in your hot tub you are enjoying his family's work. Eschewing aircraft and whirlpool devices, Fred and his wife, Nancy, decided to go into the wine business in the 1980s.
Cline's first mission was restoring old vines to grow Rhone-style wine vines, such as syrah. Later came attention to ancient—some more than a century old—zinfandel. Plus other ancient vines, such as this mourvèdre, also a staple in the Rhône.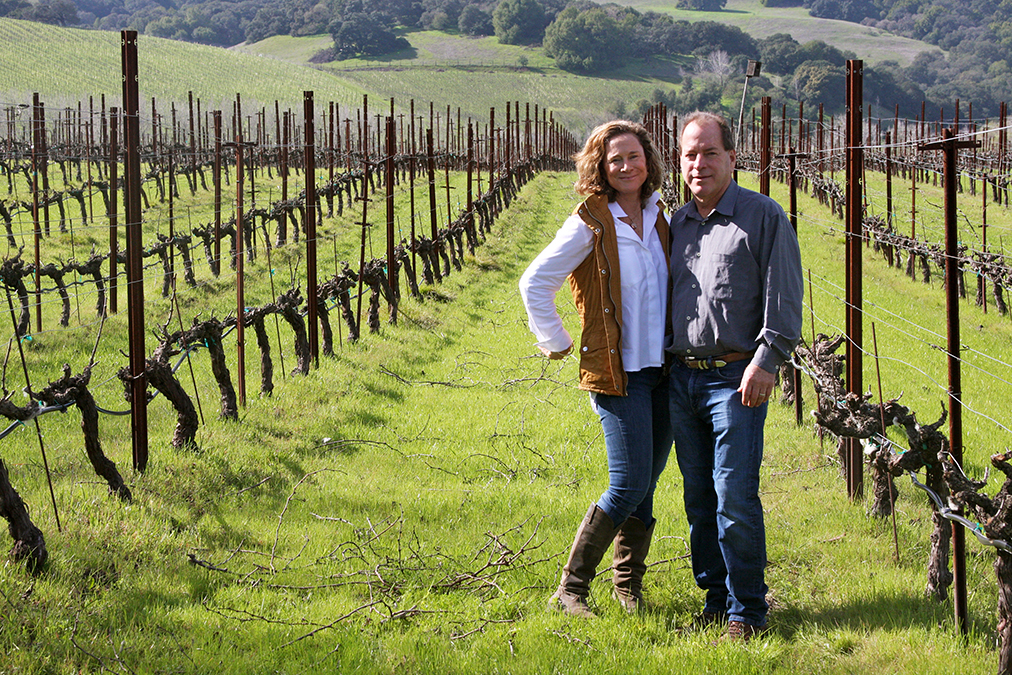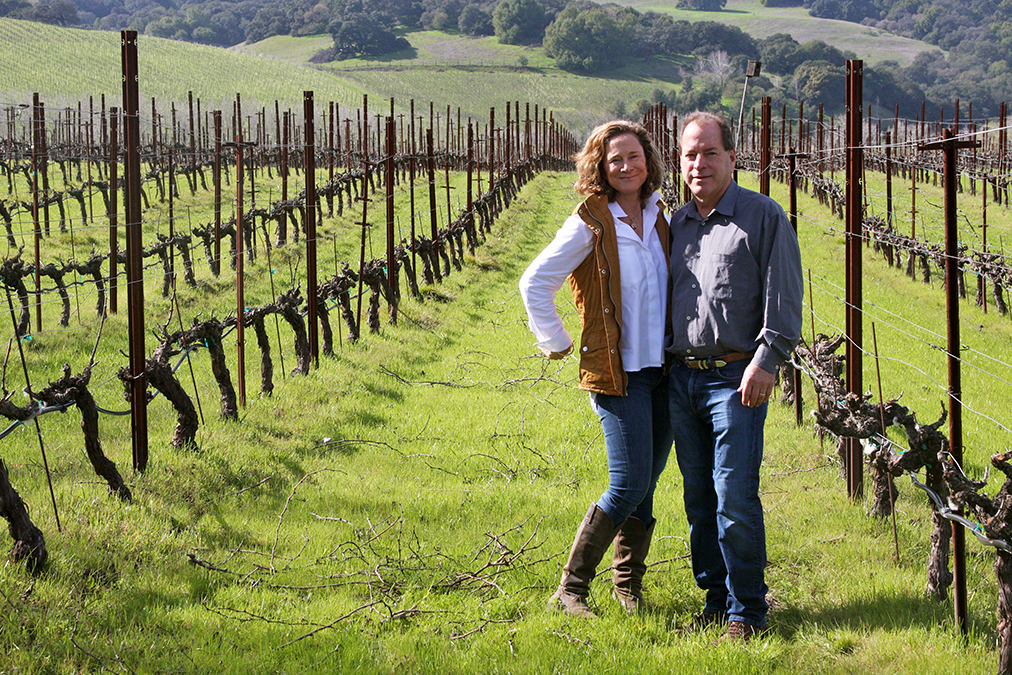 It worked and Cline is a leader in responsible land management, sustainable farming, and historic preservation. The Clines own and have restored the Dillon Beach Resort, the Mizpah Hotel in Tonopah, NV, and the Villa Laura in Tuscany, Italy. The California Missions Museum on the Cline Cellars grounds houses scale models of all 21 California Spanish Missions crafted in the 1930s for the San Francisco World's Fair.
The Clines also operate Green String Farm, a 150-acre working farm that produces a variety of fruits and vegetables grown on soil that is tended and nurtured without toxic chemicals. Produce from Green String is used by such culinary luminaries as Alice Waters of Chez Pannise.
Jacuzzi Family Vineyards specializes in Italian varietals; it is located across the street from Cline Cellars and is modeled on the Jacuzzi family home in northern Italy. The Olive Press is one of the most recognized artisan olive oil and balsamic makers in the U.S. Tonopah Brewing Company is the only brewery in central Nevada serving American ales, IPAs, pilsners, hefeweizen, and Irish red ale, all brewed in-house. What a nice record of pleasuring diverse palates.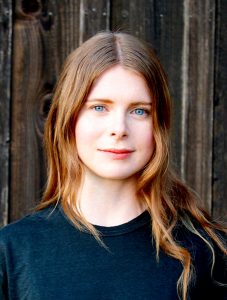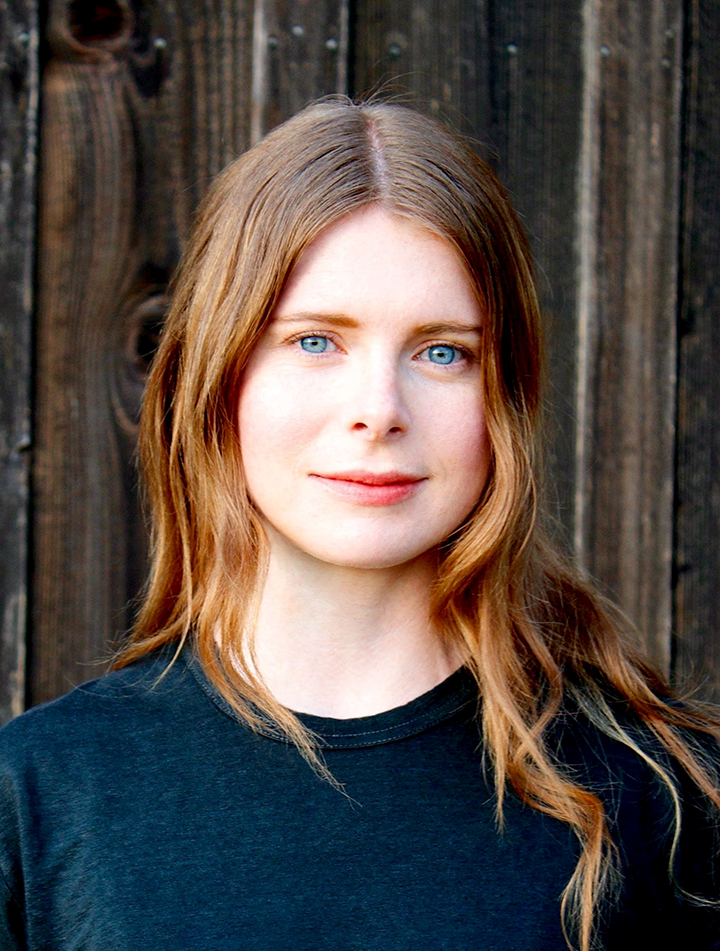 One of the Cline's seven children, Emma Cline, is the author of a best-selling summer novel, The Girls. You could do a lot worse than reading the book and sipping wine her parents make while relaxing on the beach or in a summer hammock or sun room sofa or beside a winter's roaring fire. If you Google her name and book title, you can find a large amount of very entertaining video interviews with the next generation of Cline achievers.
Cline Cellars Ancient Vines Mourvèdre, Contra Costa County 2017 is yummy with concentrated cherry and plum leading the parade on the palate. This showcases a grape more often associated as a blending grape. Smooth, fun, easy drinker with less tannic bite than what you find in most Spanish and French iterations. Pair with smoked meats; barbecue; short ribs; hearty meat dishes in general; pizza; pork; lamb; sausage; grilled wild game—pretty much anything that pairs with cabernet sauvignon will do well with this. $17
Charming video about wooly weeders (scroll down)