Pale straw with hint of green; white peach, golden apple, apricot, pear, lemon, almonds on the palate.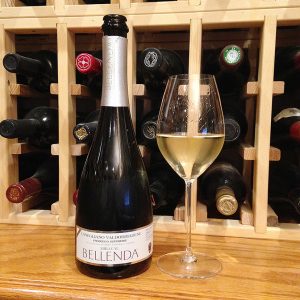 Extra dry; good acidity (3.2 pH); very active bubbles. Nice white and tropical fruit nose; the maker recommends you avoid a flute and drink this in goblet (my photograph is Riedel sparking glass). More and more sparkling makers and wine professionals suggest something that presents aromas more successfully than traditional flute.
Bright, fun drinker; pear, lemon, and almonds appear on mid-palate and finish. The wine achieves its richness in the mouth by undergoing up to three months of sur lie maturation, followed by second fermentation using classic Prosecco/Italian method using a steel autoclave.
Bellenda's mission statement: consider, believe, create. They make sparkling, semi-sparkling with and without sediment, employ classic or Charmat method, sometimes combining the two "depending on the fruit from the vineyard, on local traditions, or even a simple desire to try one's hand at something never before attempted." The photographs on the website show principals filled with fun and whimsy.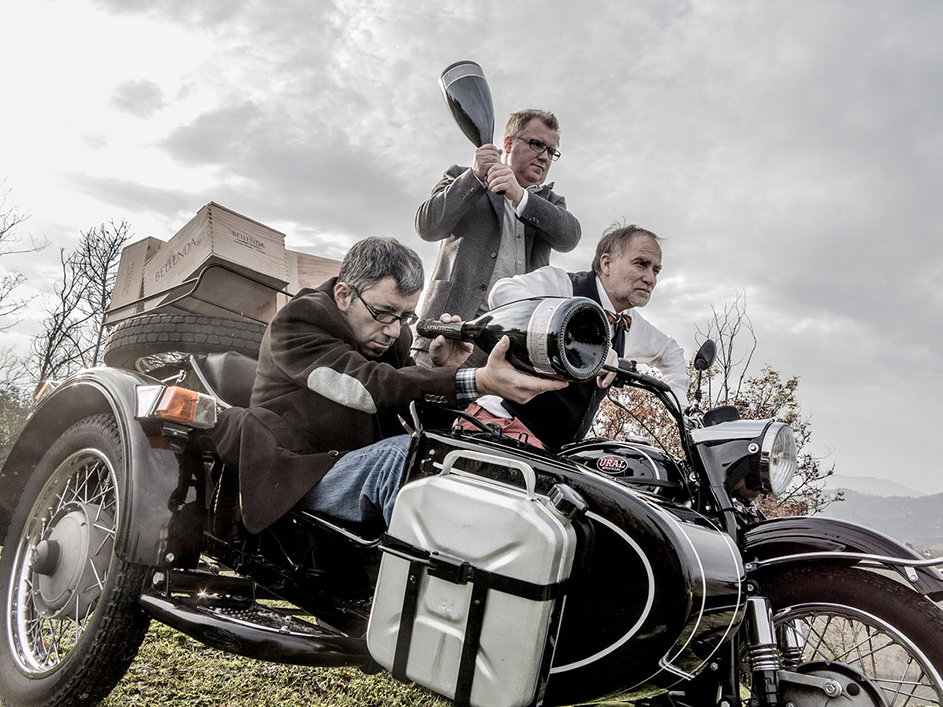 The vineyard has minimum application of products, and only those permitted by the Viticultural Protocol of Conegliano Valdobbiadene, whose aim is to protect the land and and add to the beauty of the landscape. They admit they have not achieved full sustainability, "but every day and every action are further steps toward a better relationship with nature."
Bellenda uses no chemical weed killers, vine prunings are used for energy production, large areas of woodland are preserved to encourage biodiversity, recycled glass is used in bottles and recycled packing materials are obtained from certified renewable sources. Roofs at the winery are being replaced with green roofs to harvest rainwater. Heat pumps and natural gas are used for most of the heating, and almost all of the electrical power comes from the winery's solar panels.
Bellenda Miraval Extra Dry Conegliano Valdobbiadene Millesimato Prosecco Superiore DOCG 2015 is bright, fun, rich drinker. Great bubbles. Another example of why prosecco is among the hottest things in wine. Ideally suited as aperitif and with light finger foods, also pair with cheese, lighter fish, shrimp and lobster, rice, risotto. $15-19